A leading British publisher acknowledged that it does have "guidelines" about considering "cultural sensitivities" after it was ridiculed this week for asking schoolbook authors to refrain from using any pork-related words to avoid offending Muslims and Jews, but said there is no "blanket ban."
British media outlets including the Telegraph and the Daily Mail reported Wednesday that Oxford University Press had asked its writers to refrain from using the pork-related words such as pigs and sausages. Its books are distributed in about 200 countries.
"In some cultures we do have to be sensitive about pork and pigs," a spokesman for the publisher told TheBlaze, but "it's not a blanket ban."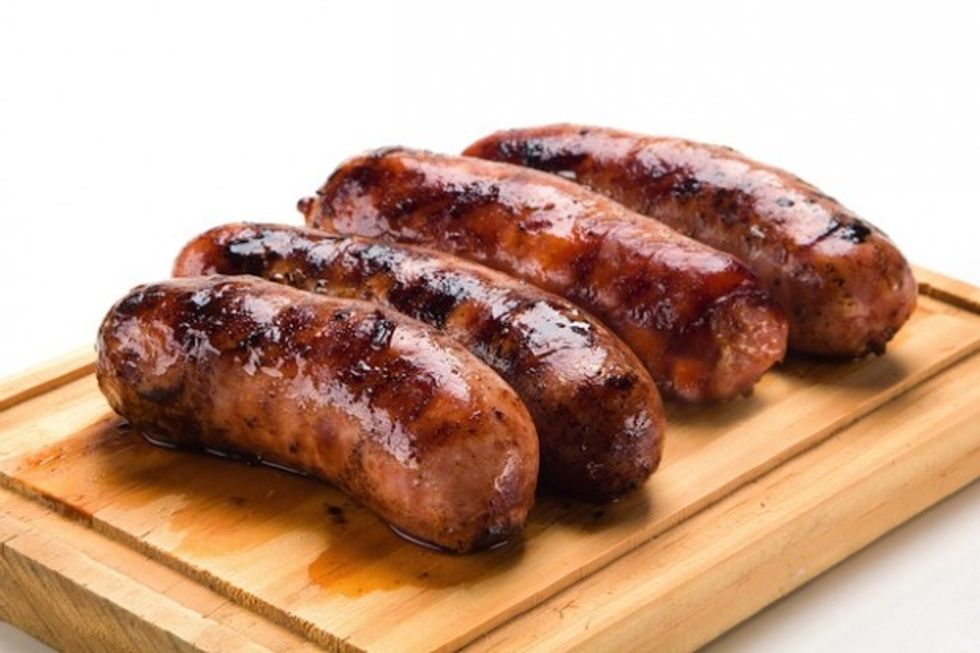 Photo credit: Shutterstock
Despite the attention this week, the publisher said "there have been no recent changes to our guidelines in this area."
Muslim and Jewish activists interviewed in the British media said that while their faiths ban consuming pork products, there is no problem with reading books that depict pigs, such as children's books on farm animals.
The issue emerged on the UK's Radio 4 Today program when host Jim Naughtie read from a letter he said was sent to an Oxford University Press children's book author.
According to the Telegraph, Naughtie said, "Among the things prohibited in the text that was commissioned by OUP was the following: Pigs plus sausages, or anything else which could be perceived as pork."
"Now, if a respectable publisher, tied to an academic institution, is saying you've got to write a book in which you cannot mention pigs because some people might be offended, it's just ludicrous. It is just a joke," Naughtie said of the letter.
The Telegraph spoke to Muslim Labor Party Member of Parliament Khalid Mahmood who also questioned the guideline, saying, "That's absolute utter nonsense. And when people go too far, that brings the whole discussion into disrepute."
A Jewish leader echoed that sentiment.
A spokesman for the Jewish Leadership Council told Britain's Daily Mail, "Jewish law prohibits eating pork, not the mention of the word, or the animal from which it derives."
The Daily Mail reported that radio host Naughtie's wife, writer Eleanor Updale, is currently in talks with Oxford University Press to publish an educational book series.
Conservative Party Member of Parliament Philip Davies said according to the Daily Mail, "We have got to get a grip on this nonsensical political correctness. … The political correctness brigade appear to have taken control of our schools."
"How on earth can anyone find the word 'pig' or 'pork' offensive? No word is offensive. It is the context in which it is used that is offensive," Davies said.
Here is the full statement from Oxford University Press:
"OUP's commitment to academic and educational excellence is absolute. OUP does not have a blanket ban on pigs or pork products in its titles, and contrary to reports, there have been no recent changes to our guidelines in this area.  Our materials are sold in nearly 200 countries, and as such, and without compromising our commitment to educational excellence in any way, we encourage some authors of educational materials respectfully to consider cultural differences and sensitivities. Guidelines for our educational materials differ between geographies and do not cover our academic publishing."