Perhaps when you're ascending the convenience store robbery ladder, what you know counts as least as much as who you know.
That seems to be the case for an odd incident at a Quick Save in Wheat Ridge, Colorado, when a masked man walked into the store and stood face to face with the clerk on Tuesday afternoon.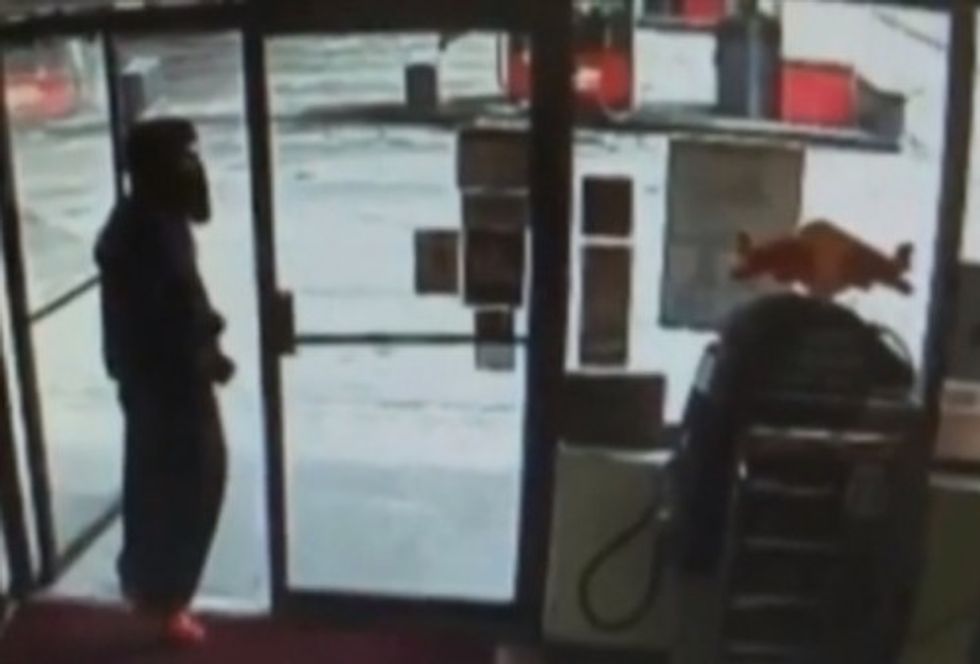 Image source: KMGH-TV
The Jefferson County Sheriff's Office said the unidentified man looked at the clerk and said, "(Expletive), I was going to rob this place but I know you."
The suspect then asked the clerk, "Do you know me?" When the clerk said no, the suspect replied, "Good" and headed for the door.
But he didn't leave without offering a hearty thumbs-up to the clerk, KMGH-TV in Denver reported.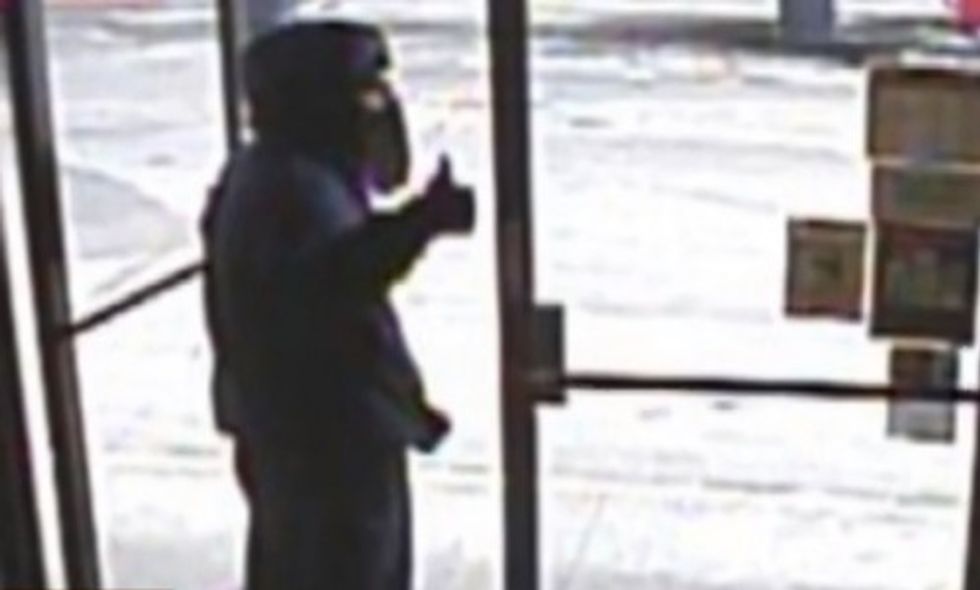 Image source: KMGH-TV
Not long afterward a 7-Eleven in Arvada — about 10 minutes north of Wheat Ridge — was robbed by an individual fitting the masked man's description, the station reported.
The suspect in the Quick Save incident covered the lower half of his face with a blue bandana, wore a blue hoodie over his head and also wore blue jeans and red and yellow shoes. He took off in a 1990s full-size gray or silver four-door sedan with dark purple tinted windows and no visible license plates, KMGH reported.
The Quick Save clerk in a later KMGH interview said the suspect was "upset" as he was walking out the door.
But even with new surveillance video, the clerk — who told KMGH he knows many customers by name — said he had no clue about the man's identity.
"I can't come up with anything," Matt (he didn't give his last name) told the station. "I have no idea where I would've known this guy or how I would've known this person."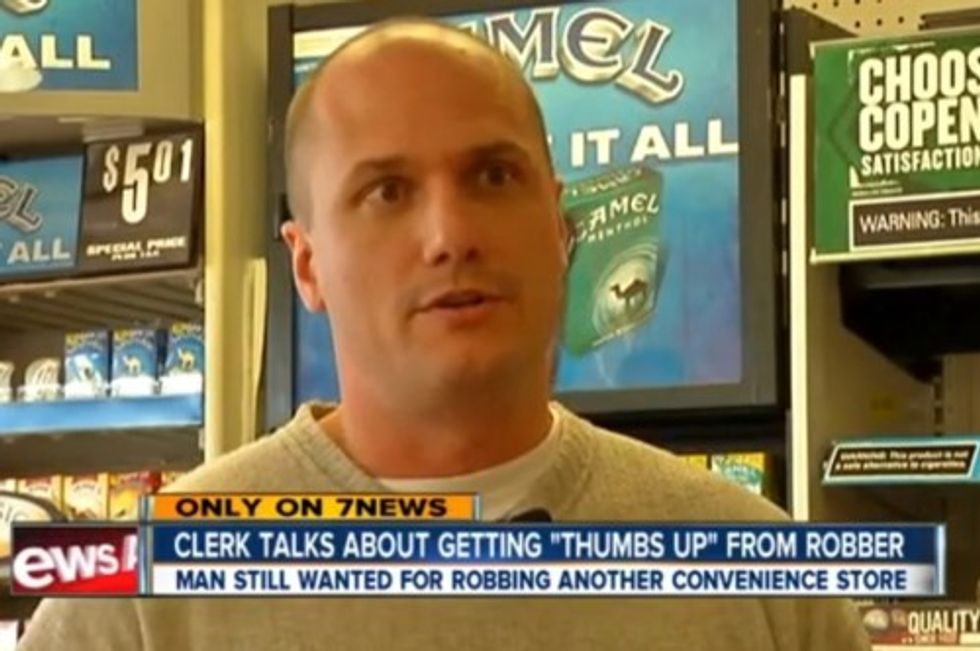 Quick Save clerk Matt. (Image source: KMGH-TV)
Police aren't saying yet if the same man used a weapon when robbing the nearby 7-Eleven.
"I wish there was something we could've done to stop him from going further and doing something else up the street," Matt told KMGH.
—
Follow Dave Urbanski (@DaveVUrbanski) on Twitter