In the 2014 State of the Union address, President Barack Obama concluded the speech talking about health care for veterans.
"As this time of war draws to a close, a new generation of heroes returns to civilian life," Obama told a joint session of Congress on Jan. 28. "We'll keep slashing that backlog so our veterans receive the benefits they've earned, and our wounded warriors receive the health care – including the mental health care – that they need."
He then recognized Cory Remsburg, an Army Ranger wounded in Afghanistan, and heralded the commitments of American veterans.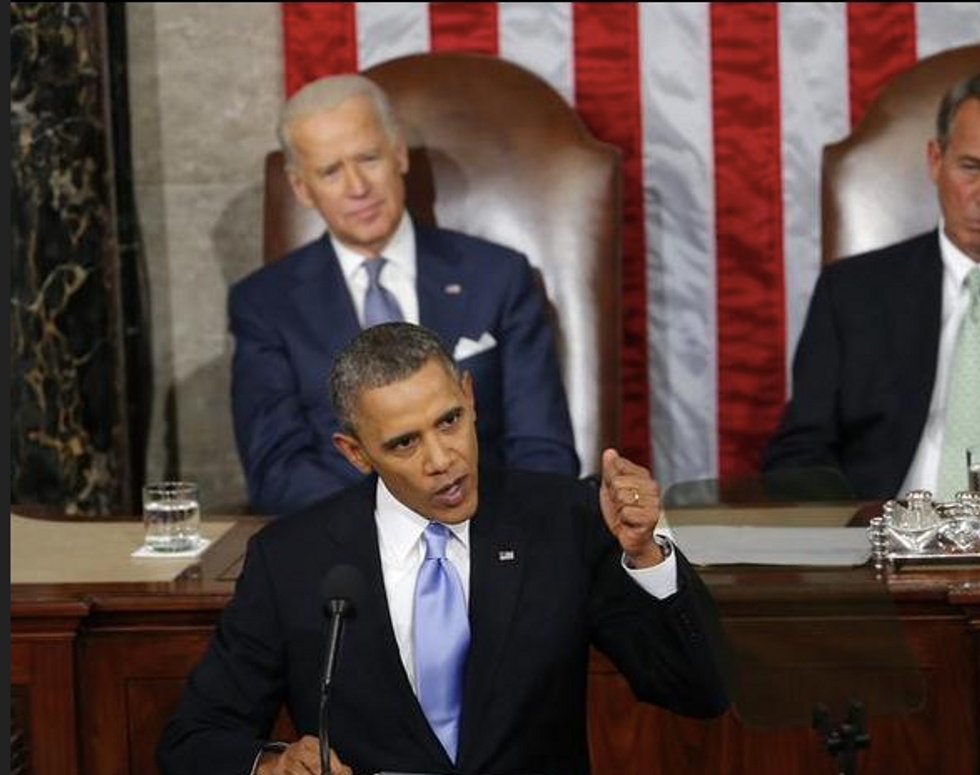 In this Jan. 28, 2014 file photo, Vice President Joe Biden and House Speaker John Boehner of Ohio listens as President Barack Obama gives his State of the Union address on Capitol Hill in Washington. For the first time in his presidency, Obama stands before a Republican dominated Congress angry over his growing list of veto threats and opposed to the agenda he presents to them. (AP Photo/Charles Dharapak, File)
But by late April, another story about veterans health care had emerged, beginning with reports that officials at the Department of Veterans Affairs hospital in Phoenix had altered the books about wait times for veterans who had to wait months for care in some cases. Subsequent reports found that similar practices were taking place at VA hospitals across the country.
In late May, Veterans Affairs Secretary Eric Shinseki resigned.
Obama had called the VA scandal "disgraceful" and anyone who engaged in a cover up, "should be fired, period."
However, new Veterans Affairs Secretary Robert McDonald has since been criticized for not holding more VA employees accountable.