Legislation to ban abortions after 20 weeks of pregnancy will get a vote in the House this week, and it's expected to pass Thursday on the strength of Republican support and a few votes from Democrats.
Rep. Trent Franks (R-Ariz.) proposed the Pain-Capable Unborn Children Protection Act. As the bill's name suggests, it would ban abortions after the point at which a fetus is thought to be able to feel pain.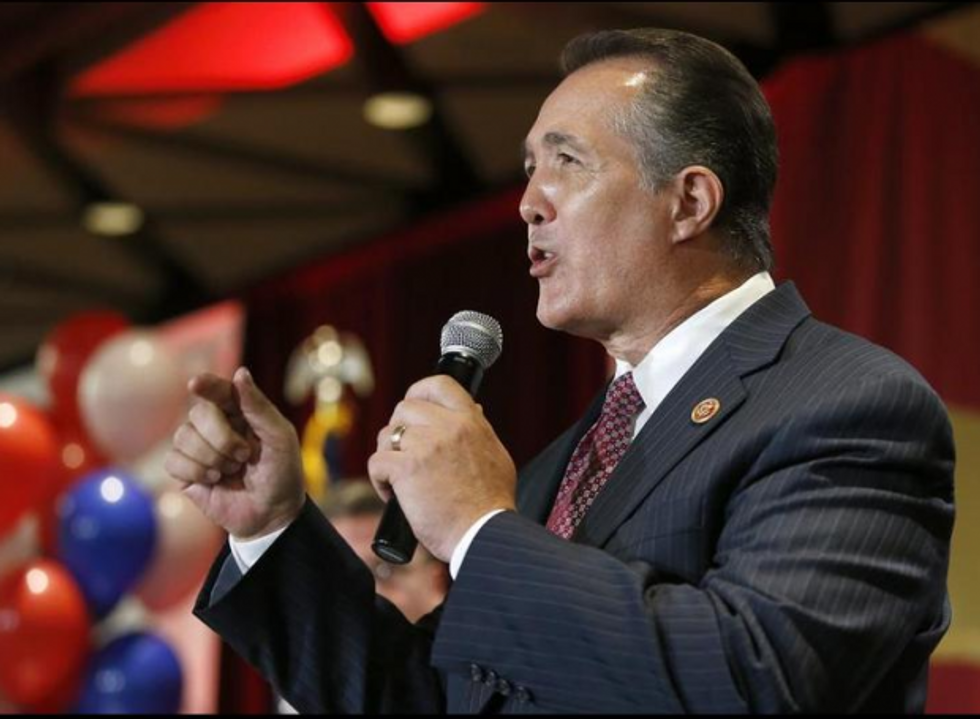 Rep. Trent Franks (R-Ariz.) has proposed legislation to ban abortion after 20 weeks, which will get a House vote this week.
Image: AP Photo/Ross D. Franklin
"More than 18,000 'very late term' abortions are performed every year on perfectly healthy unborn babies in America," Franks said when he proposed his bill. "These are innocent and defenseless children who can not only feel pain, but who can survive outside of the womb in most cases, and who are torturously killed without even basic anesthesia."
"Many of them cry and scream as they die, but because it is amniotic fluid going over their vocal cords instead of air, we don't hear them," he added.
Franks' bill cites scientific study that shows unborn children can feel pain after 20 weeks, about half the normal time it takes from conception to childbirth.
"By 8 weeks after fertilization, the unborn child reacts to touch," the bill finds. "After 20 weeks, the unborn child reacts to stimuli that would be recognized as painful if applied to an adult human, for example, by recoiling."
States have a wide range of laws in place dictating when and how abortions can be performed, and many allow abortions after 20 weeks or anytime in the first two trimesters of pregnancy. But Franks' bill would unify those state laws by prohibiting abortion after 20 weeks, except in cases where the life of the mother is in danger or in cases of rape and incest.
But even when those exceptions are used, doctors would have to perform abortions "only in the manner which, in reasonable medical judgment, provides the best opportunity for the unborn child to survive."
Doctors who violate the law would face fines, prison terms up to five years, or both.
The House passed similar legislation in 2013 in a 228-196 vote that saw six Democrats join all but six Republicans. Three of those Democrats are still around — Reps. Henry Cuellar (Texas), Dan Lipinski (Ill.), and Collin Peterson (Minn.) — and the bill should pass again this year with an even bigger majority since there are more Republicans this time around.
Passage in the Senate will, as always, be much more difficult. Republicans run that chamber now, but 60 votes are needed to advance legislation, which means six Democrats would need to support it. Even if that could happen, President Barack Obama would like veto the bill and force both chambers to find veto-proof majorities in favor of the legislation, majorities that probably aren't there for the bill.
Read a copy of Franks' bill here: