The New York Police Department is vowing to appeal a state judge's decision that would require it to hand over documents pertaining to the use of unmarked vans with X-ray machines. Doing so, it says, would interfere with its counterterrorism tactics.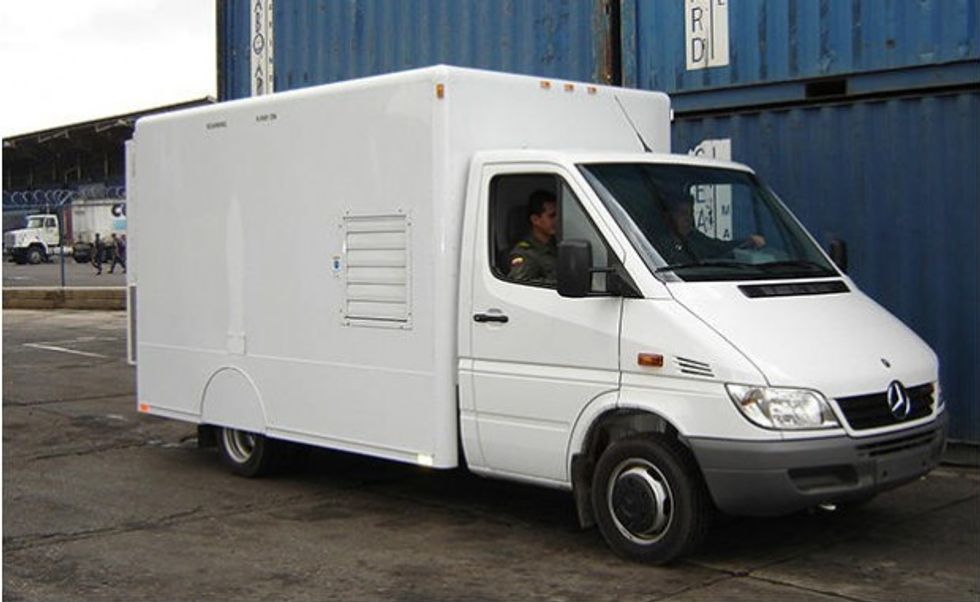 Image source: American Science and Engineering, Inc. via ProPublica
"While this court is cognizant and sensitive to concerns about terrorism, being located less than a mile from the 9/11 site, and having seen firsthand the effects of terrorist destruction, nonetheless, the hallmark of our great nation is that it is a democracy, with a transparent government," the judge wrote in the court's decision.
However, the NYPD's deputy commissioner of counterterrorism, Richard Daddario, argued releasing records that reveal more of its counterterrorism practices, including where and with what police are monitoring the streets, "permit[s] those seeking to evade detection to conform their conduct to the times, places and methods that avoid NYPD presence and are thus most likely to yield a successful attack."
Supreme Court Judge Doris Ling-Cohan called that argument "mere speculation" and "patently insufficient."
The online publication, ProPublica, has been battling it out in the courts for three years to obtain records on X-ray vans along with other pieces of security equipment that emit radiation, and thus potentially increasing one's risk for cancer or other diseases.
"The information contained in the records requested from the NYPD will allow the public to assess the potential health, cost, and privacy concerns raised by the NYPD's use of this vehicle," lawyers for ProPublica said.
The vans are estimated to cost between $729,000 and $825,000 each. They're capable of detecting drugs and explosives by sending signals to the surface of cars or buildings which then send an image of what's inside back to police. The NYPD admitted in court records it does not have any records that show for how long those images may be stored or by who within the NYPD can view them, according to ProPublica.
The NYPD did not immediately respond to questions from TheBlaze on Monday.
(H/T: Long Island Press)
–
Follow Jon Street (@JonStreet) on Twitter