A Lebanese minister said he planned to launch an investigation Monday into how Miss Lebanon ended up being photographed with Miss Israel on the sidelines of the upcoming Miss Universe pageant.
The controversy began when Miss Israel, Doron Matalon, posted a photo on Instagram posing next to the contestant from neighboring Lebanon, stoking an outcry in Lebanon to which Lebanese beauty queen Saly Greige replied that she'd simply been photo-bombed.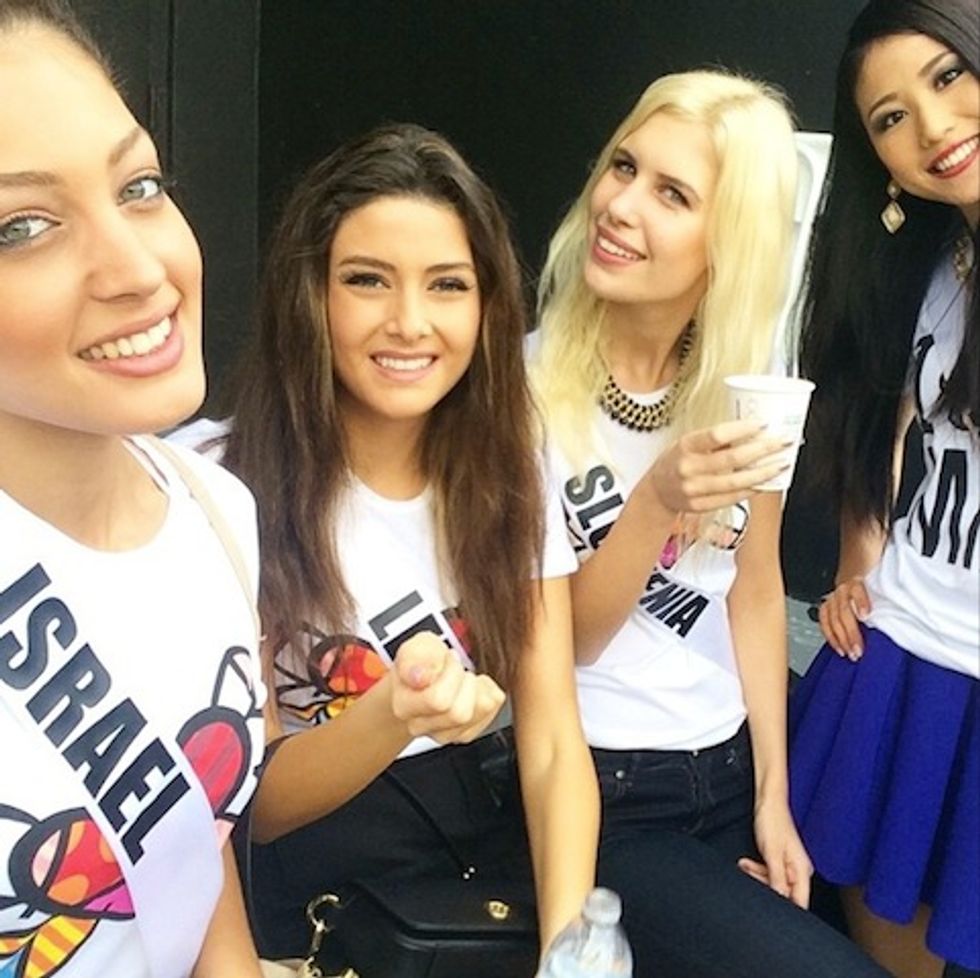 Image source: Instagram/Doron Matalon
Greige asserted that Matalon had tried "several times" to take a picture with her, writing on Instagram Sunday, "The truth behind the photo, since the first day of my arrival to participate to Miss universe,I was very cautious to avoid being in any photo or communication with Miss isreal, [sic] who tried several times to take a photo with me."
"I was having a photo with Miss Japan, Miss Slovenia, suddenly Miss Israel jumped in and took a selfie, and uploaded it on her social media," Greige wrote. She posted a version of the photo with the Israeli contestant cropped off.
To this Matalon responded, "It doesn't surprise me, but it still makes me sad. Too bad you can not put the hostility out of the game, only for three weeks of an experience of a lifetime that we can meet girls from around the world and also from the neighboring country."
The Daily Star, an English-language Lebanese newspaper, reported that there have been calls for Greige to be stripped of her Miss Lebanon title, because any contact with Israel is illegal in Lebanon.
The Twitter hashtag which translates to "Two words for Miss Lebanon" was trending over the weekend.
The Daily Star quoted a Twitter user who posted, "You could have avoided mingling with the Israeli contestant like previous Lebanese contestants have done throughout the years. And if you were harassed like you say, you could have at least avoided the huge smile [we see] on your face."
The Times of Israel noted that Matalon recently wrapped up her military service in the Israel Defense Forces where she held the rank of sergeant. This photo of her in uniform appears in her official Miss Universe video.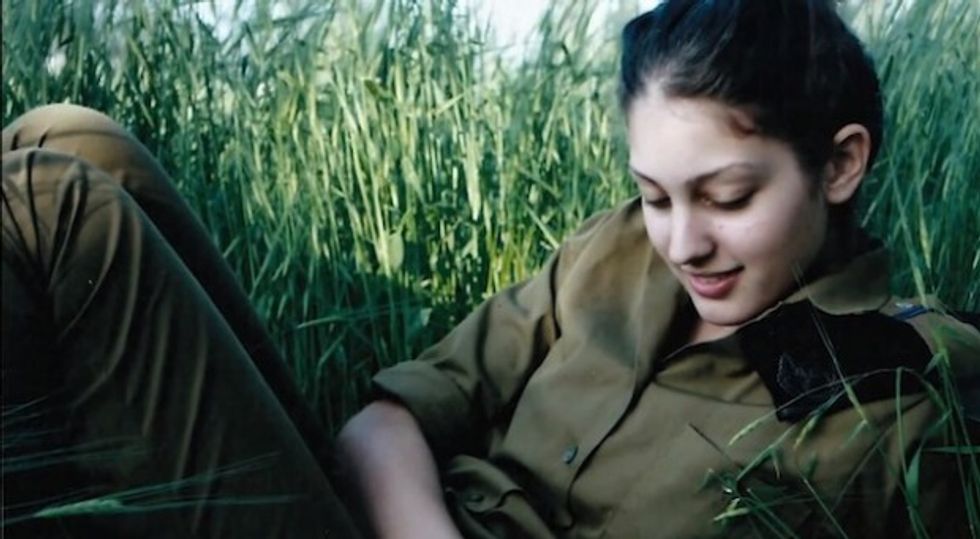 Doron Matalon in her IDF uniform. (Image source: YouTube/Official Miss Universe Interview)
The Daily Star reported that in 1993, Miss Lebanon Huda al-Turk had her title taken away after she posed with Miss Israel.
Tourism Minister Michel Pharaon said he would launch an investigation Monday into the controversy.