An 81-year-old man from Grand Rapids, Michigan, recently discovered that his late wife had apparently been keeping a huge secret from him for more than 50 years. It was only after Tony Trapani's wife passed away and he was cleaning out one of her old filing cabinets that he stumbled upon a letter that would change his life forever.
The letter, sent by a woman in 1959, reportedly read:
"I have a little boy. He is five years old now. What I'm trying to say Tony is he is your son. He was born November 14th, 1953."
Trapani's son, 5 years old when the letter was sent, is now 61, according to WXMI-TV. The man reportedly met his son for the very first time on Sunday.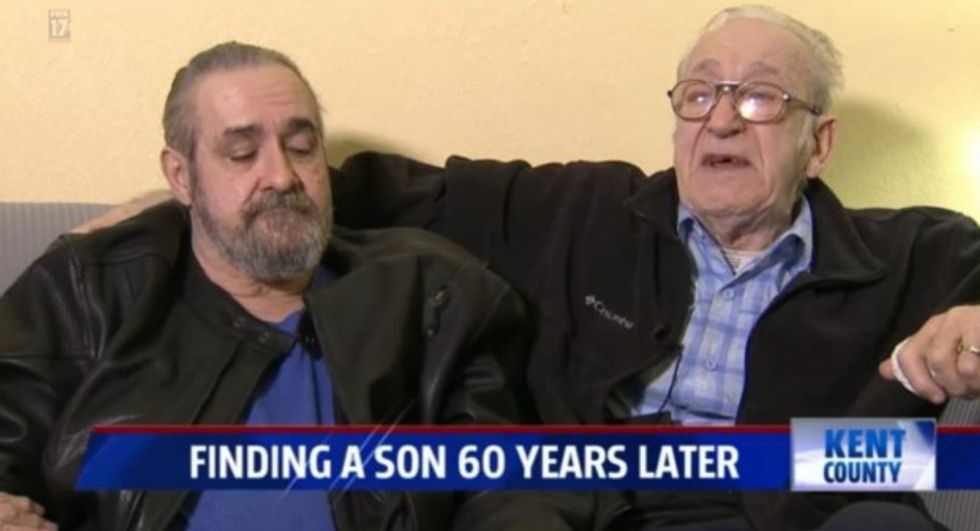 Screengrab via WXMI-TV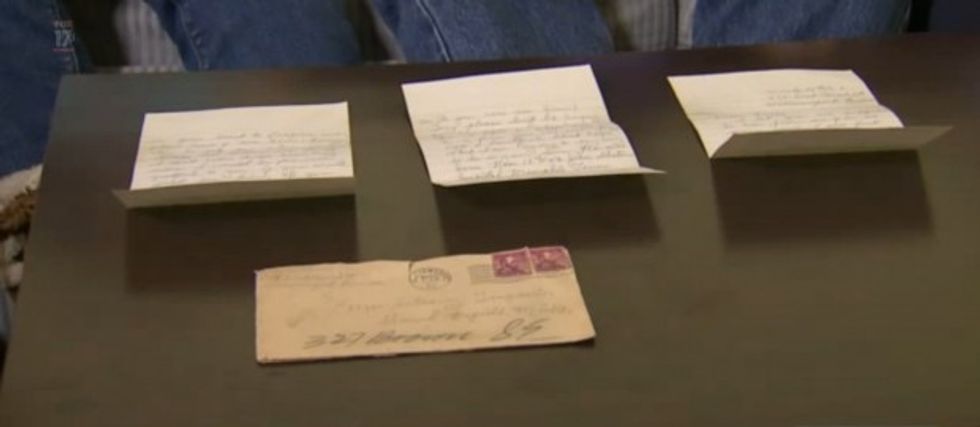 Screengrab via WXMI-TV
"Why my wife didn't tell me. I don't know. She wanted children. She couldn't have any. She tried and tried," Trapani told WXMI-TV.
He believes that his wife intercepted and hid the letter in 1959 during a time when they were unable to conceive a child. He just doesn't understand why she did it.
"He's my full son that I've had my whole life, but why my wife hid that letter is beyond me," he added.
His apparent son, Samuel Childress, told the news station that his mother believed Trapani was ignoring the letter and was not interested in connecting with his son. And even though their reunion is late, they are both happy to have found each other.
"Just to know him now is so important to me. It's going to fill that void," Childress said.
Trapani will also have a paternity test done to confirm he really is the man's father, according to WXMI.
---