It's a stereotype you've likely heard everyone from your relatives to the cast of Monty Python joke about: Catholics produce a ton of offspring, just like rabbits.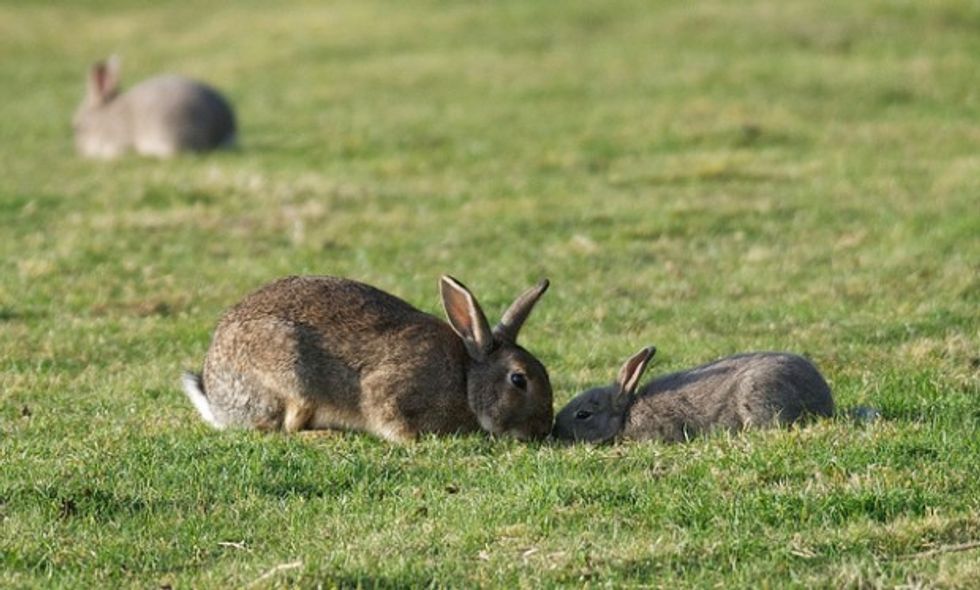 (Image via Porsupah Ree/flickr)
But Pope Francis says it doesn't have to be so.
Speaking to reporters Monday on board a plane coming back from his recent trip to the Philippines, Pope Francis shared the story of a woman he knew who had seven children by caesarean section and who was expecting an eighth child, the Catholic New Service reported.
"Does she want to leave seven orphans?" the pope said, explaining the danger to the woman's health. "This is tempting God."
"She said, 'I trust in God,'" Francis continued. "But God gave us the means to be responsible. Some think, and excuse the term, that to be good Catholics, they must be like rabbits."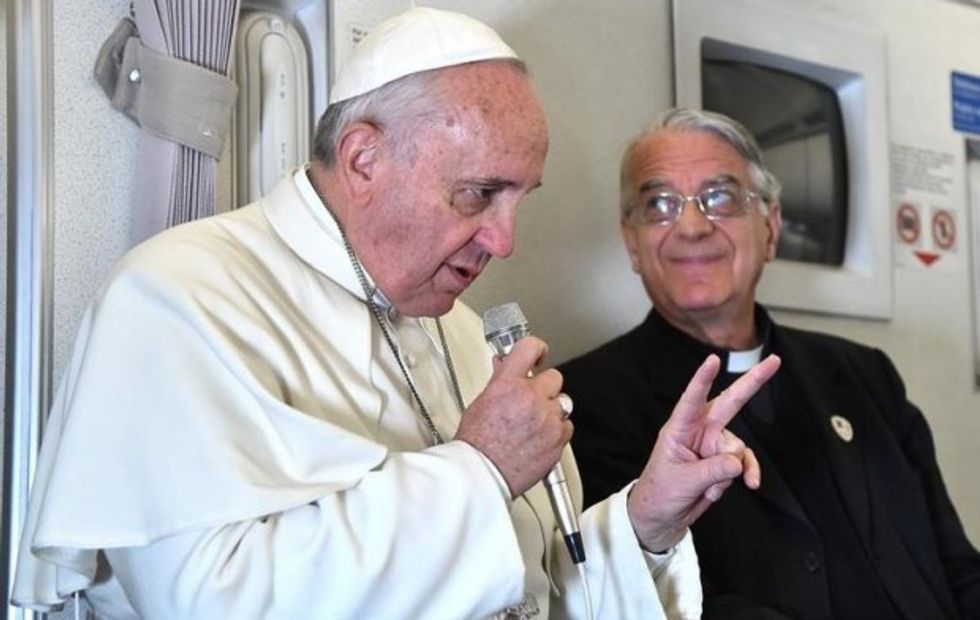 Pope Francis, left, gestures as he talks with journalists during his flight from Manila to Rome, Monday, Jan. 19, 2015. Pope Francis flew home Monday after a weeklong trip to Asia, where he called for unity in Sri Lanka after a civil war and asked Filipinos to be "missionaries of the faith" in the world's most populous continent after a record crowd joined his final Mass in the Philippine capital. (AP Photo/Giuseppe Cacace, pool)
Francis was clear that "the means to be responsible" do not extend to artificial contraception, supporting the position made clear by his predecessor Paul VI in 1968.
"Paul VI was worried by the growth of neo-Malthusianism," Agence France-Presse reported Francis as saying.
Catholic teaching endorses limited, natural methods of family planning, but stands apart from many other Christian denominations by rejecting artificial birth control.
By advocating limits to population growth, neo-Malthusianists tried to "put a control on humanity," Francis said, and he added that Paul VI "was a prophet" in predicting this challenge to human dignity.
Francis affirmed that creating new life was "part of the sacrament of marriage," but said that following the church's teachings did not mean "Christians should have children one after the other."
"The key teaching of the Church is responsible parenthood," Francis said. "And how do we get that? By dialogue."
—
Follow Zach Noble (@thezachnoble) on Twitter