11 of the New England Patriots' 12 allotted footballs were under-inflated during Sunday's game against the Indianapolis Colts, league sources told ESPN.
"We are not commenting at this time," Greg Aiello, the NFL's senior vice president of communications, told the sports news-outlet.
NFL has no comment at this time and Patriots say they will continue to cooperate with the investigation. More on SpotrsCenter.

— Chris Mortensen (@Chris Mortensen)1421812701.0
An NFL letter regarding the investigation and provided to the Boston Globe confirmed similar findings about the game balls used by the Patriots in their 45-7 AFC championship victory over the Colts.
Sources familiar with the investigation told ESPN that the footballs were found to be under-inflated by two pounds of air (PSI) less than what NFL regulations require.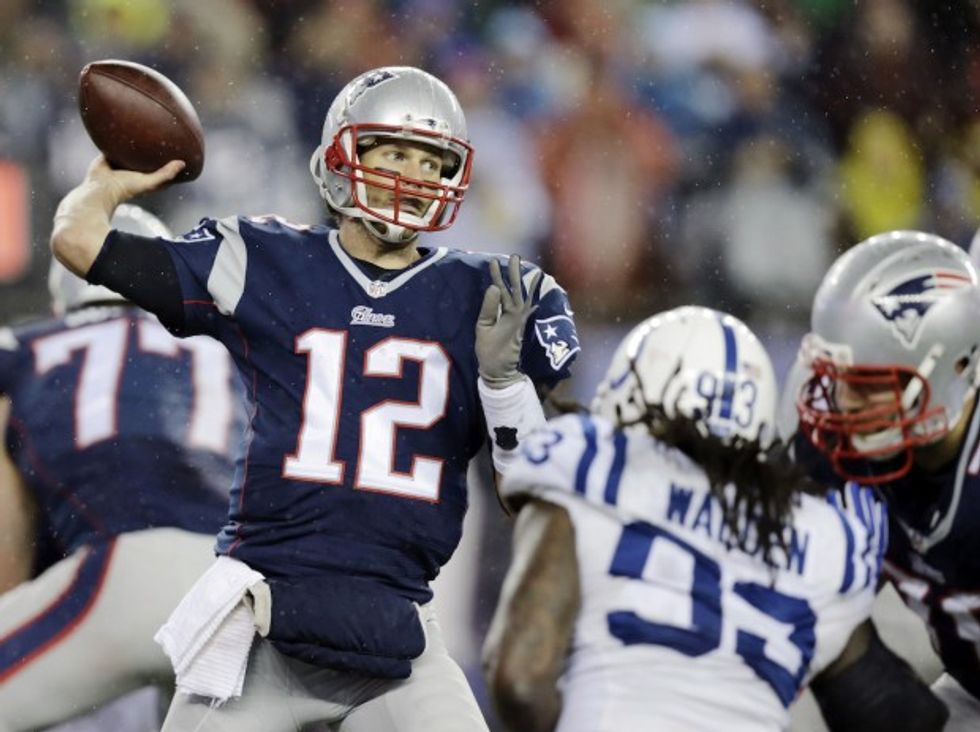 New England Patriots quarterback Tom Brady (12) passes against the Indianapolis Colts during the second half of the NFL football AFC Championship game Sunday, Jan. 18, 2015, in Foxborough, Mass. (AP Photo/Charles Krupa)
The New England team may have drained the air from the footballs to make them easier to handle during the windy conditions.
Troy Vincent, the league's senior executive vice president, told ProFootballTalk.com Tuesday the investigation will formally conclude in "two or three days."
—
Follow Oliver Darcy (@oliverdarcy) on Twitter