A person on a roadside asking for food or money isn't an unfamiliar sight to most motorists — and certainly not one that typically causes alarm.
But that wasn't the case on a busy road in Johannesburg, South Africa, when an SUV driver was stopped in traffic and encountered a man who resembled "a beggar," IOL News reported.
The man approached the passenger-side window and cupped his hands together.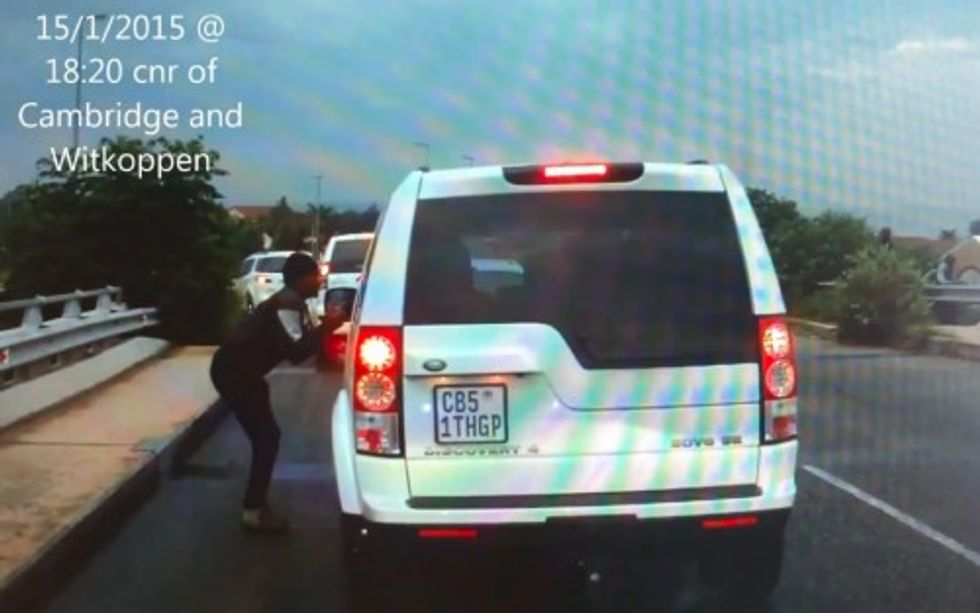 Image source: YouTube
He then walked away, even giving a double thumbs-up signal. Was all well?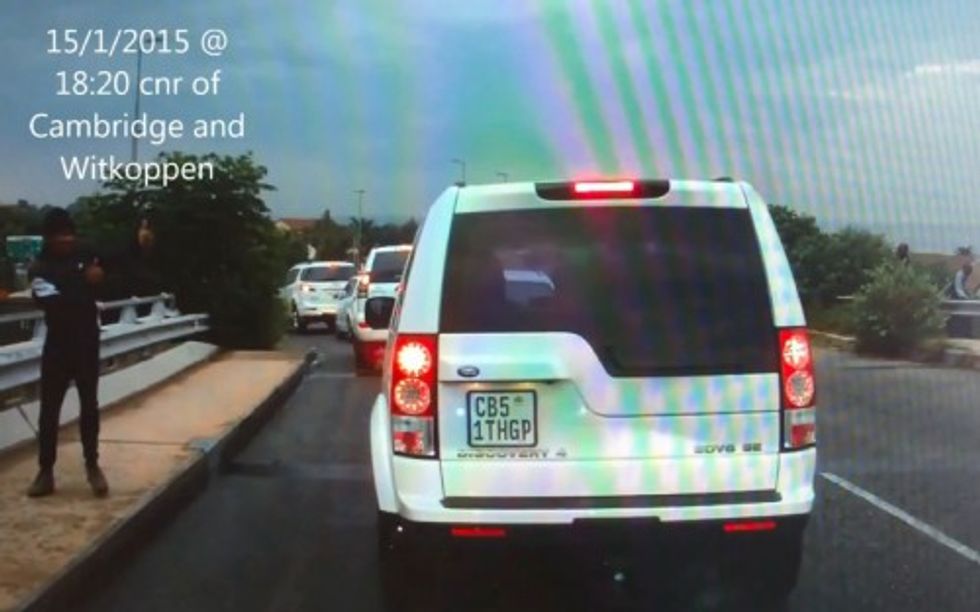 Image source: YouTube
Perhaps not. Seconds later, the man walked back toward the vehicle and his gestures became more pronounced and extreme: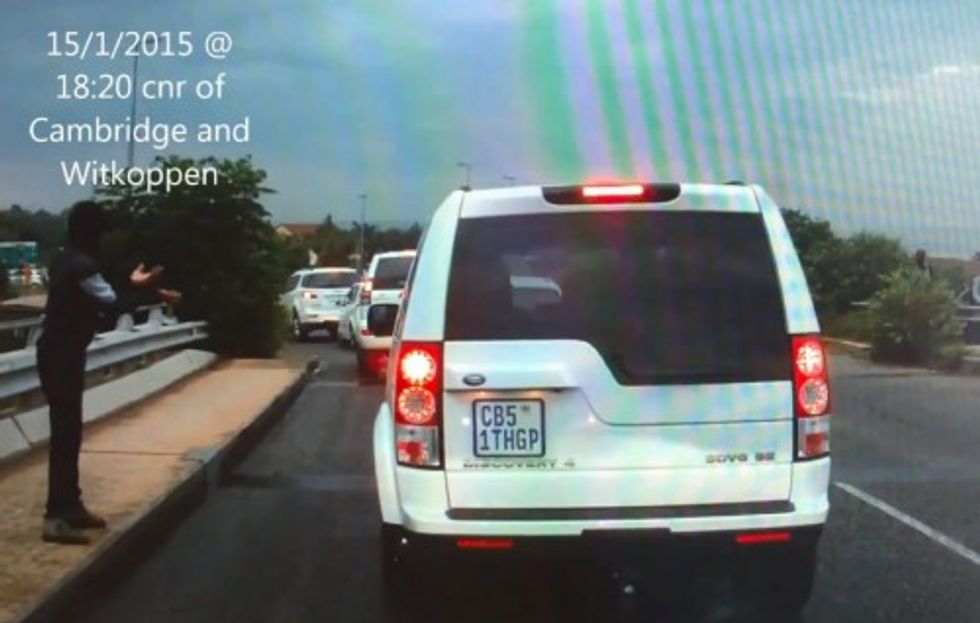 Image source: YouTube
Then he threw an object at the window and used his hands to break through it: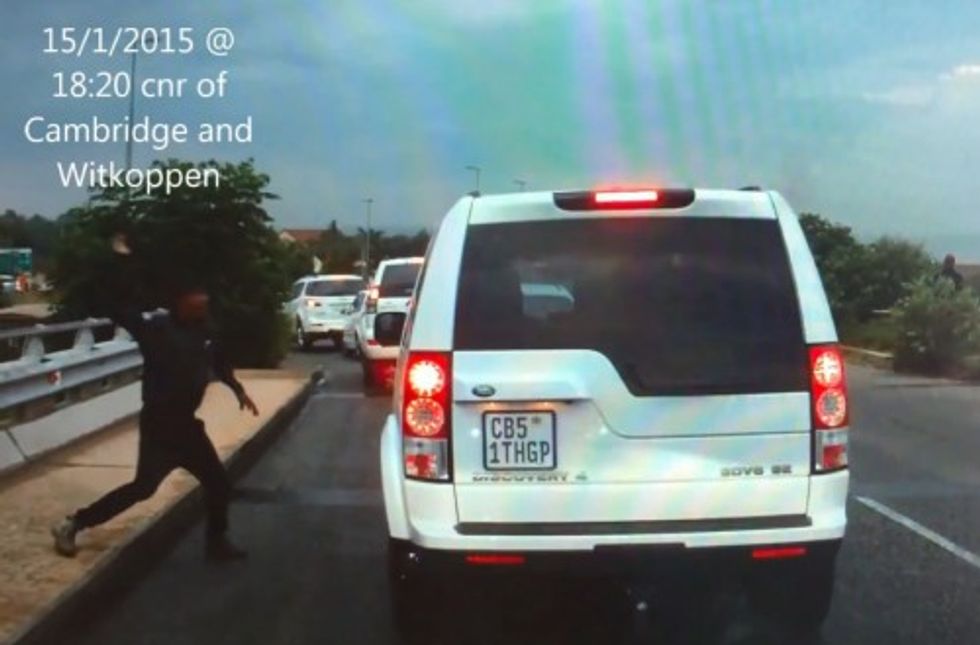 Image source: YouTube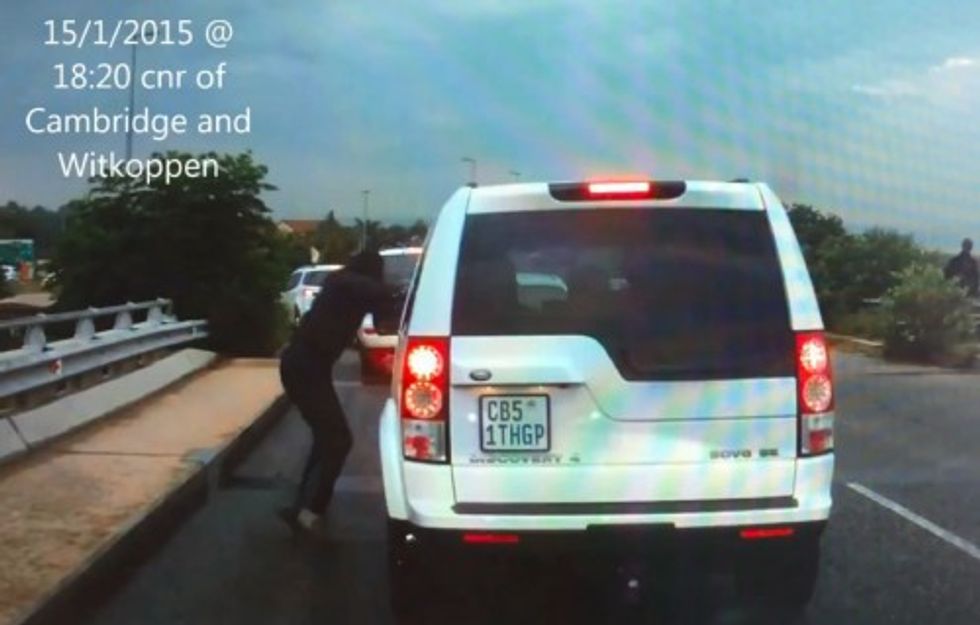 Image source: YouTube
He then dove halfway into the SUV: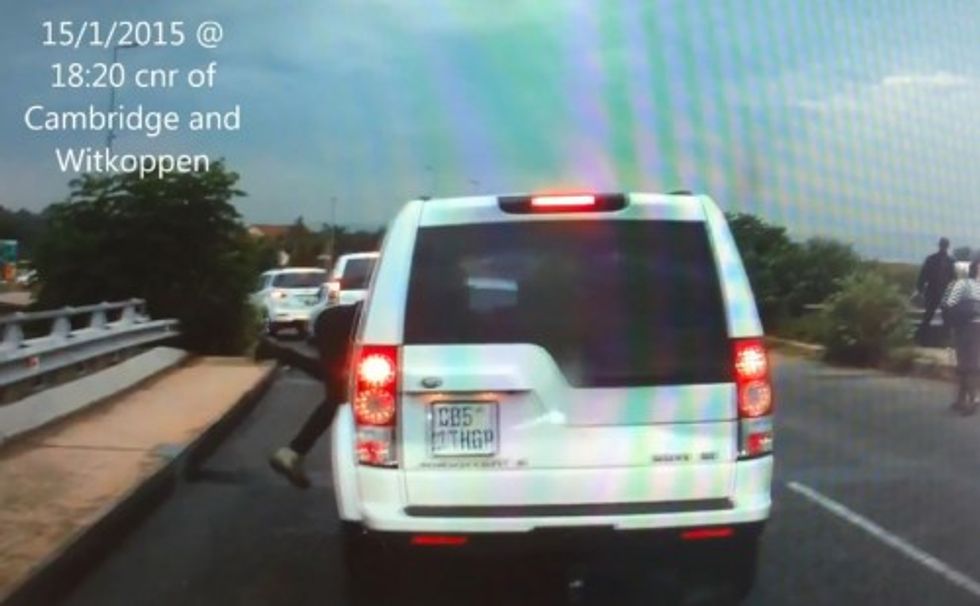 Image source: YouTube
Whether or not he got away with anything isn't apparent, but he soon ran across the road, leaped over a guardrail and disappeared — along with another individual who appeared to be waiting for him there.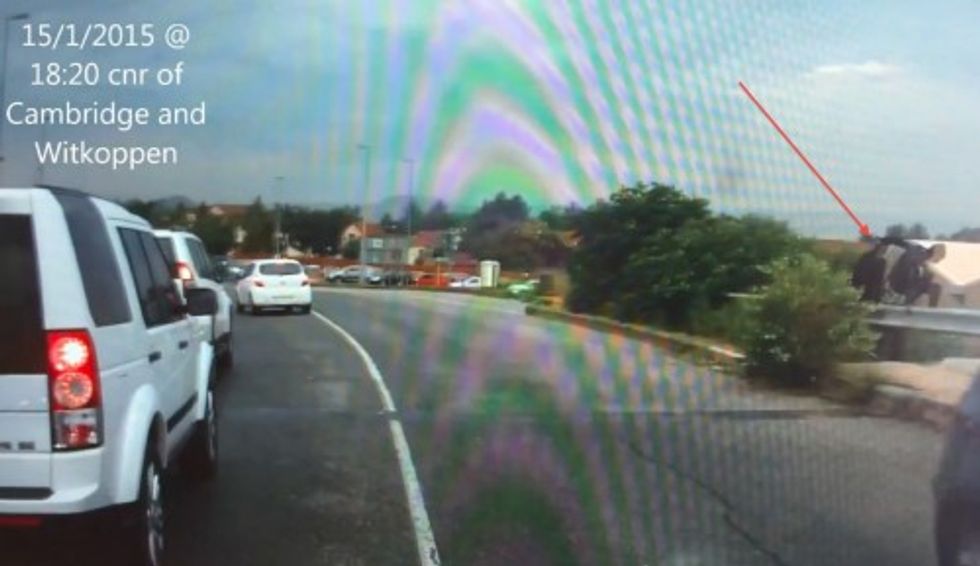 Image source: YouTube
The clip has attracted over 200,000 views since it was posted to YouTube Jan. 16. According to text on the video, the incident took place the evening before.
A crime watcher told IOL News that "smash-and-grabs...have increased" since police have allowed people to sell things at "robots" (i.e., traffic lights).
"Because of this, drivers close their windows and look straight ahead when they stop at traffic lights to avoid the vendors," Blockwatch founder Andre Snyman told IOL News. "The criminals are utilizing this opportunity."
—
Follow Dave Urbanski (@DaveVUrbanski) on Twitter