The U.S. military on Tuesday launched another unmanned rocket to improve communications for U.S. forces around the world.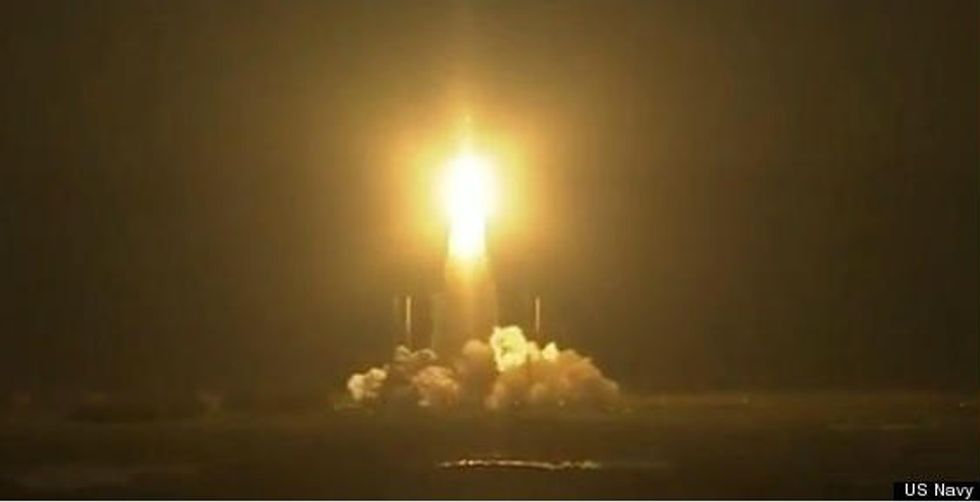 Image source: U.S. Navy via the Huffington Post
According to Reuters, the 20-story-tall rocket lifted off Tuesday evening from Cape Canaveral, Florida, with the third satellite for the Navy's Mobile User Objective System, which will provide cellular technology to vehicles, ships, submarines, aircraft and troops. The mission is part of a joint venture between Lockheed Martin and Boeing.
The Mobile User Objective System is meant to supplement the Navy's Ultra High Frequency Follow-On satellite system, MUOS program manager Joe Kan told Reuters. The new system will provide about 10 times the capacity as the UHFF.
"MUOS is going to bring a lot of capability...It's a very pervasive system, used by all the services – Army, Navy, Air Force, Marines, Coast Guard and other partners," Kan said.
A Lockheed Martin representative called it a "game-changer in communications for our war fighters."
—
Follow Jon Street (@JonStreet) on Twitter