One of the most powerful lawmakers in Albany is facing corruption charges after he allegedly took payments from a New York law firm and didn't report the income.
New York State Assembly Speaker Sheldon Silver, D-Manhattan, was arrested by the FBI early Thursday morning, the Wall Street Journal reported.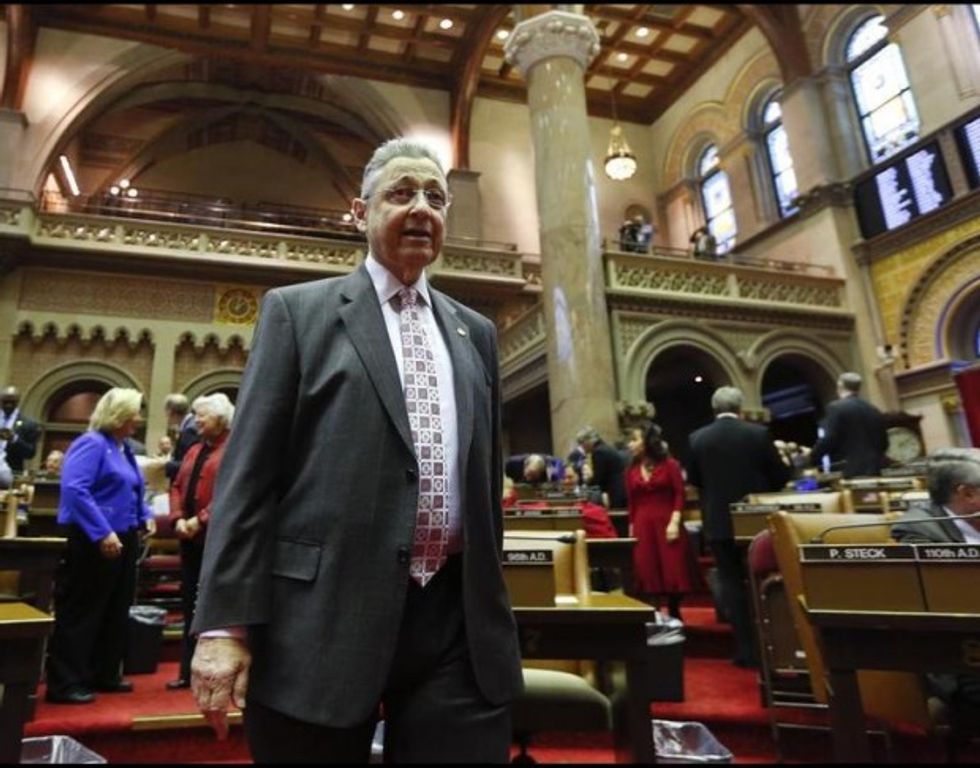 Assembly Speaker Sheldon Silver, D-Manhattan, walks on the floor in the Assembly Chamber at the start of the 2015 legislative session at the state Capitol on Wednesday, Jan. 7, 2015, in Albany, N.Y. Silver was arrested on corruption charges early Thursday morning. (AP Photo/Mike Groll)
The Journal reported that Silver was allowed to turn himself in, rather than face a "perp walk" arrest.
The New York Times first reported Wednesday night that Silver's arrest was imminent.
The case against Silver has been long building; while details of the charges are still unclear, the Times reported that people close to the issue say Silver's corruption charges stem from years' worth of payments from Goldberg & Iryami, which specializes in New York City real estate taxes.
Sources said the firm had been paying Silver substantial amounts for years, all while he did not report the income as legally required.
Along with New York Gov. Andrew Cuomo and Senate Republican Majority Leader Dean Skelos, Silver was known as one of the "three men in the room" because he held the lion's share of power in Albany, the New York Daily News reported. He's served as assembly speaker since 1994.
Silver is expected in court for his arraignment Thursday.
—
Follow Zach Noble (@thezachnoble) on Twitter