Most of us can relate to those "ugh" moments when we miss planes, trains or other modes of transportation with fixed departure times. The "ugh" is well-deserved, as the tardiness often means a much longer wait, more complicated logistics and more money spent.
But sometimes "ugh" morphs into a full-on freakout in front of God and everybody. And when it's caught on video? Oh, the fun there is to be had.
Like the woman hitting Internet stardom after missing a New Year's Eve ferry in British Columbia, Canada, by three minutes.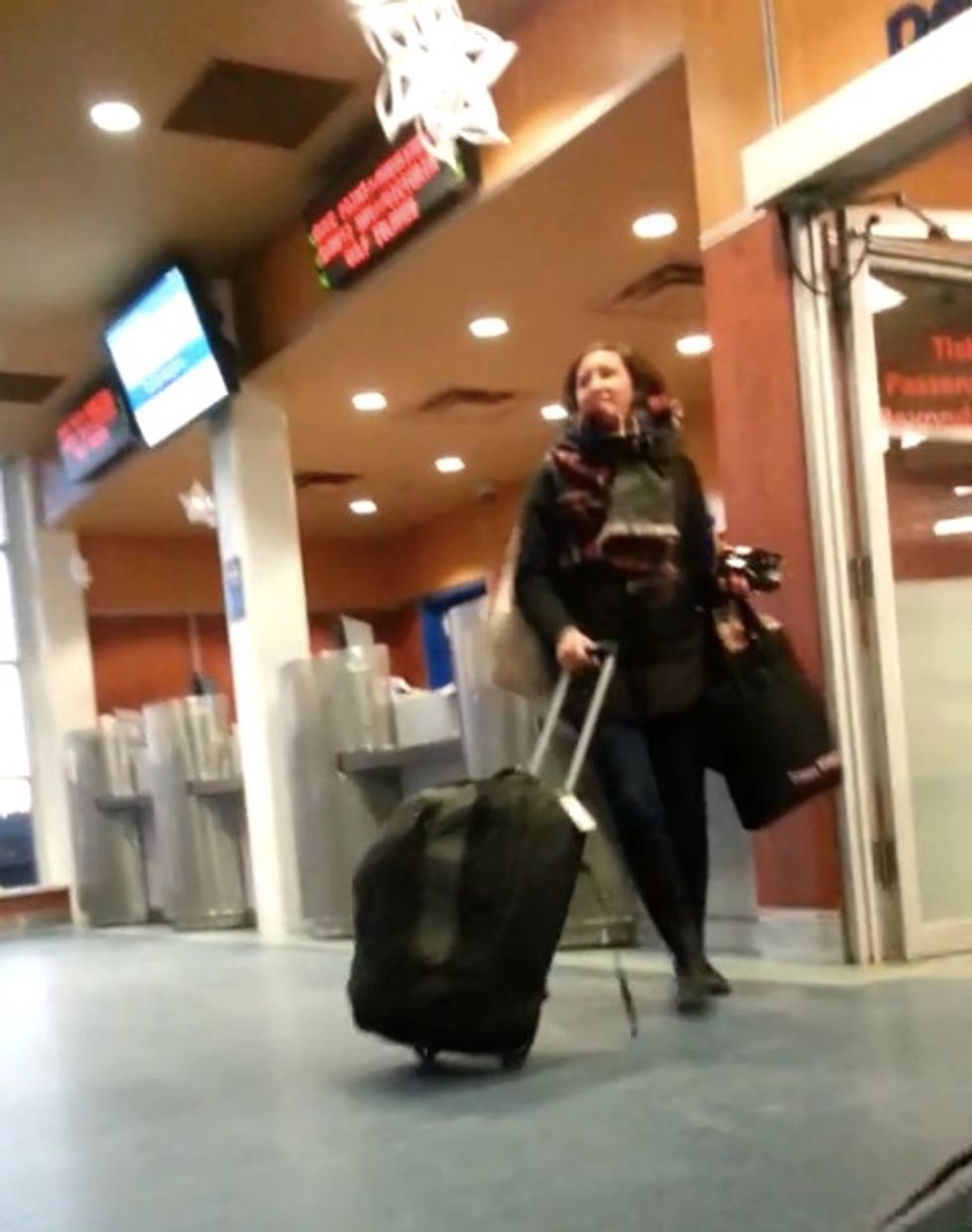 Image source: YouTube
The sight (or more to the point, sound) of her furiously stomping and screeching on her way out of the ticketing area is a gander fest, melodrama on overdrive — pure gut-busting entertainment.
"It's New Year's Eve for heaven sakes!" she said.
At that point, her voice was only slightly elevated — but it didn't stay that way for long.
"You have no idea! You have no idea! You don't understand people's feelings and what this means!"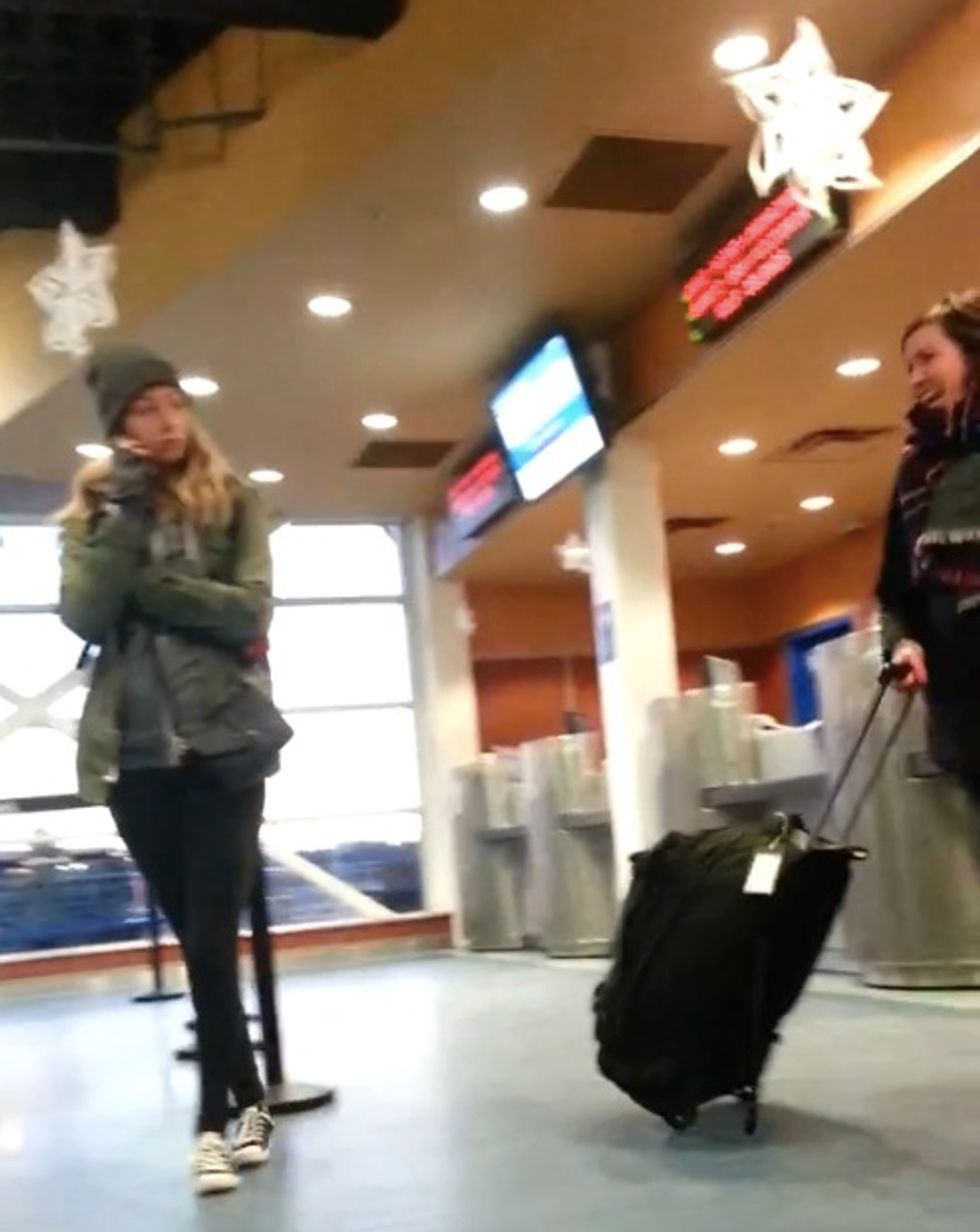 Image source: YouTube
Her utterance of "means" begins what can only be described as an unintelligible vocal explosion, ending with punctuated stomps and a "no feelings for people!" send off.
Here you go: (Content warning: She drops the F-bomb toward the end.)
But while the insane clip has amassed over 850,000 views on Spotted in Victoria's Facebook page and 662,000 YouTube views since it was posted Jan. 19, not everybody in Canada thinks throwing the video on the Internet for merciless swaths of humanity to deride was such a wise move.
"I don't find this funny," Vanessa Dong wrote on Spotted in Victoria's page. "It's sad how other people's problems and distress become everyone else's entertainment. Nobody actually knows what went on or what happened. Maybe she is going through a really tough time and nobody seems to be understanding or being sensitive to her situation. Please don't join the train and judge people when you don't know what their situation is."
"A couple things to think of before calling this woman a bunch of names by the tune of crazy..." Liz Barnes added. "It's all fun and games to make assumptions, but you have NO IDEA the context of her spaz."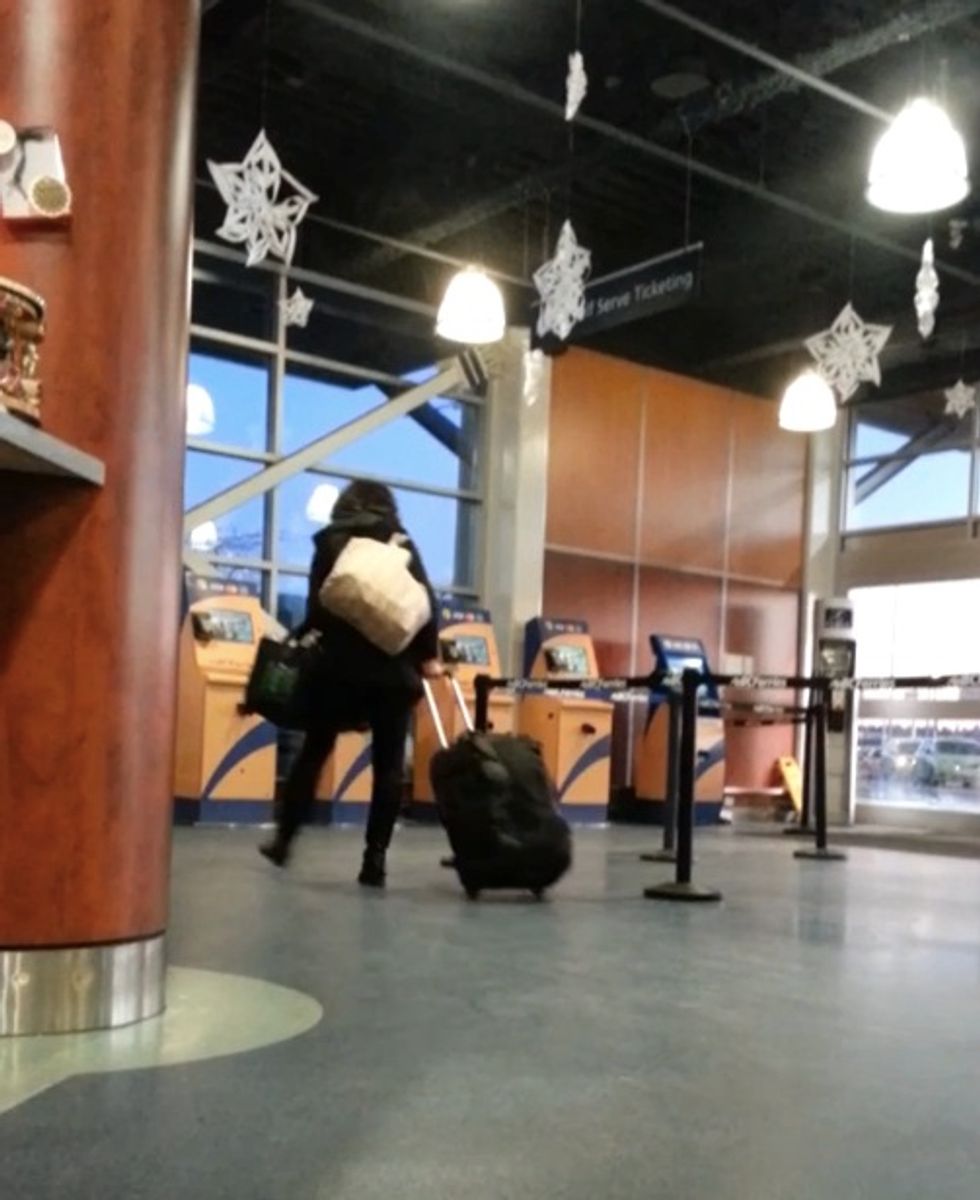 Image source: YouTube
"I refuse to watch this," Cara Gosse wrote on Canadian Broadcasting Corporation Vancouver's Facebook page, which shared the clip. "I don't need to see someone having a hard time. I wouldn't like it if someone caught me at my worst and posted it on FB to go viral. Everyone is fighting a battle and maybe this person had a breaking point. Maybe the real reason wasn't even evident. I can't believe this made the news."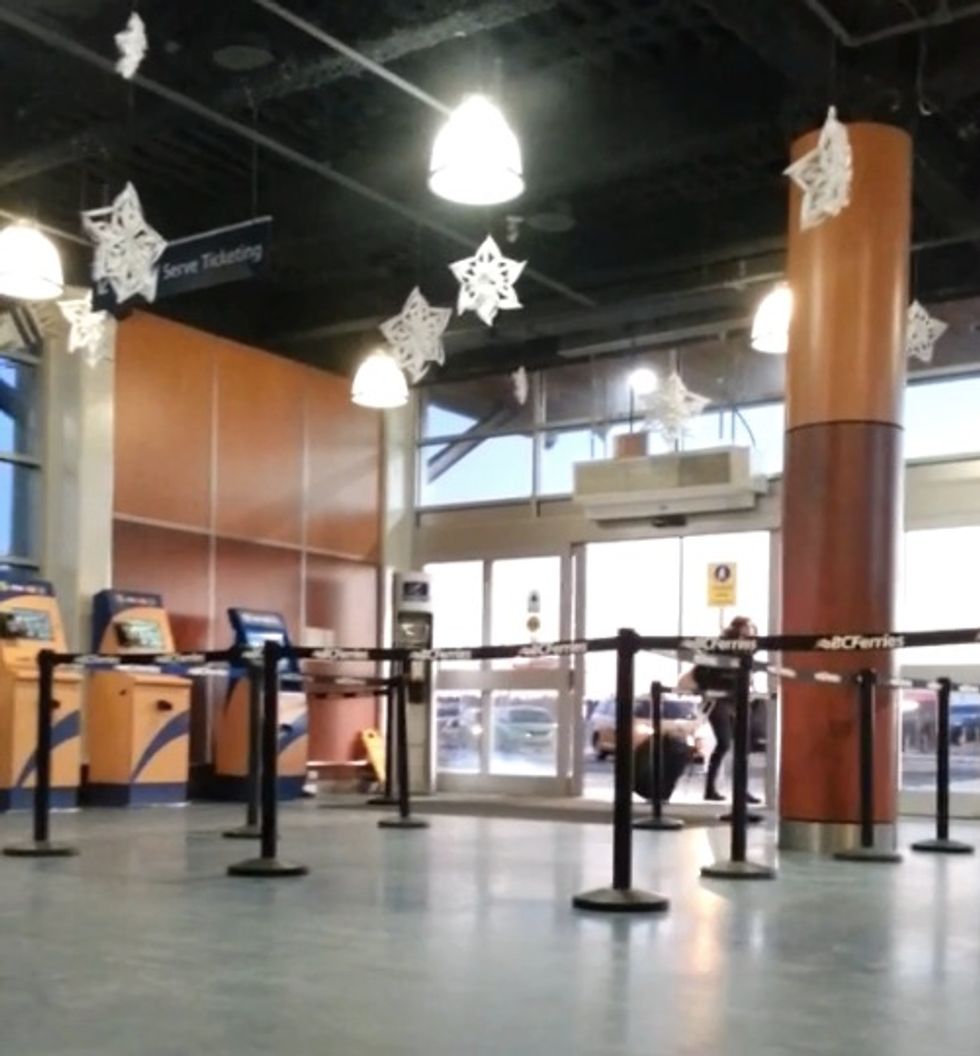 Image source: YouTube
Certainly not every Canadian commenter took issue with the clip; others found it quite funny. But putting it on the Internet also raised issues of privacy for some.
"Chances are, if someone was to start a lawsuit and say you invaded my privacy, the defense is you don't really have a reasonable expectation of privacy when you're in a ferry terminal," privacy and defamation lawyer Daniel Reid told CBC Vancouver.
"Where it gets difficult is, the courts haven't really figured out what happens when that gets loaded up on to YouTube or another website," Reid added, CBC News reported.
(H/T: Gawker)
—
Follow Dave Urbanski (@DaveVUrbanski) on Twitter