When an Ohio SWAT team was searching the residence of Juan Hamilton -- who faces drug charges, was accused of stealing guns and police say fled a traffic stop -- they found a surprise inside his apartment.
Hamilton wasn't there, but a family and a little girl were, WTTE-TV reports.
At the sight of the heavily armed men, the child was understandably shaken. But as the team searched the apartment, Officer Rob Campbell sat down and did what he could to comfort the child.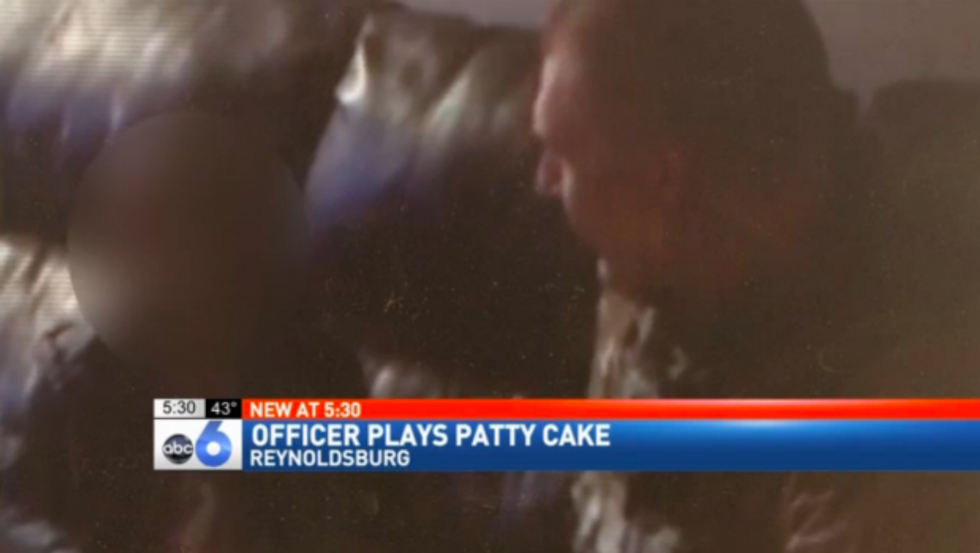 Image credit: WSYX-TV
"Can you sing for me?" he asked the girl.
"A-huh!" she responded brightly, singing a few notes.
"You should be a singer!" Campbell told the girl, giving her a high-five. "Nice job. Good work."
The little girl, seemingly comfortable with the officer by that point, then asked him if they could play patty-cake.
"It's been a long time since I played patty-cake," Campbell responded with a laugh. "You've got to teach me how."
The little girl raised her hands and showed the officer how to play.
Lieutenant Ron Wright said police frequently take the time to calm children, explaining: "Here an officer comes in. He's dressed in tactical police gear. He looks unapproachable. Yet he takes the time to sit down and sit beside this child on the couch and interact with the child on her level."
Police were eventually able to locate and arrest Hamilton.
Watch video of Campbell's interaction with the girl via WSYX-TV, below:
--
Front page image via Shutterstock