"Stand up, fight back!" they shouted, outnumbered, pushed by police and holding "Abortion on demand & without apology" signs.
They stayed as a much larger pro-life crowd prayed and surged around them — until they were arrested and broken up.
At the massive March for Life Thursday, pro-abortion rights protesters accosted the anti-abortion crowd in front of the Supreme Court, blocking the crowd for upwards of an hour.
Many of the protesters wore white pants painted with red inside the legs, which people on the scene said represented blood from back-alley abortions.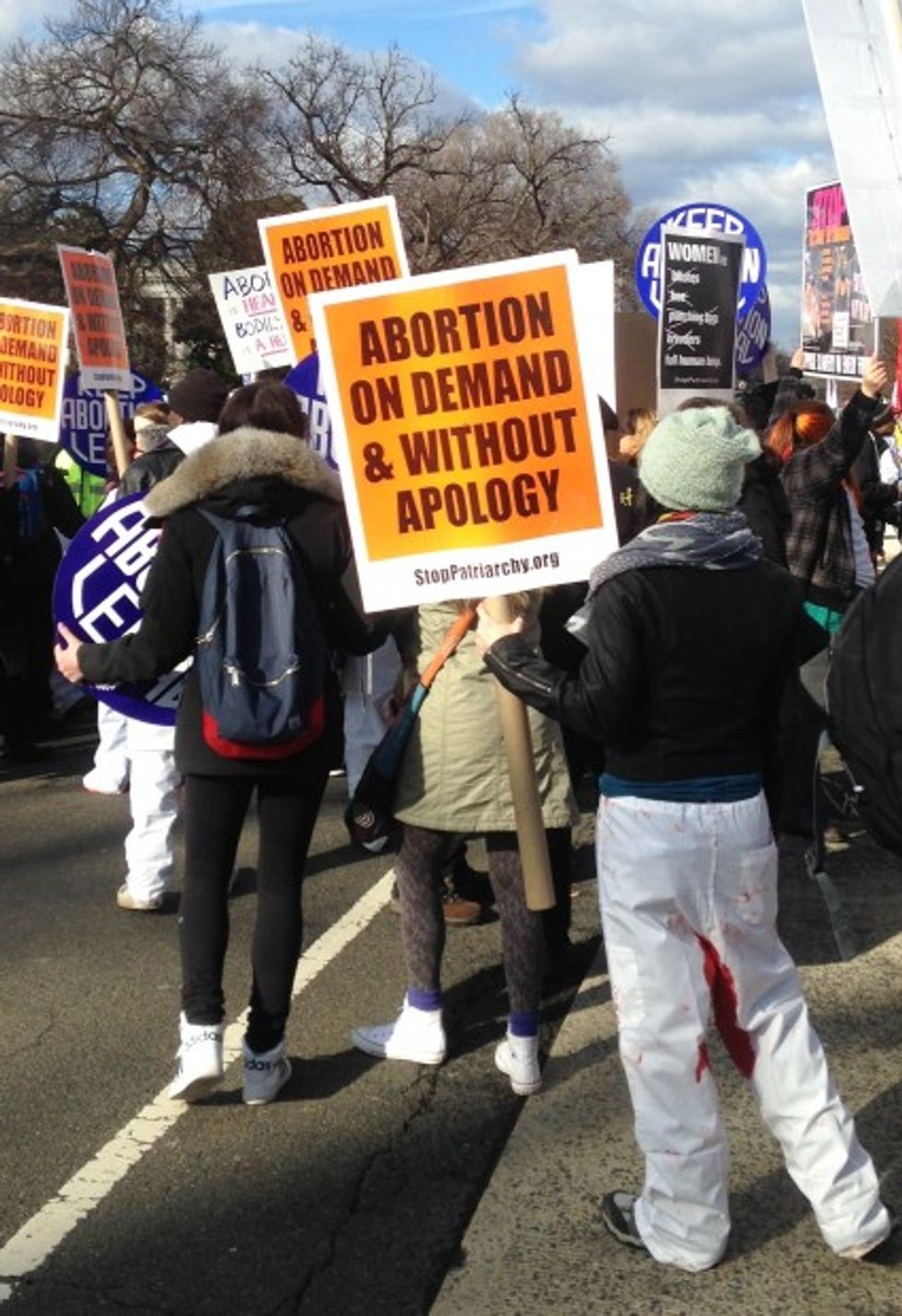 Photo: Zach Noble
Eventually, 8 pro-choice protesters were arrested by D.C. Capitol Police and the road was cleared for the March for Life to continue.
See video of the pro-abortion rights protesters chanting and being arrested below (content warning: strong language):
See interviews with the pro-choice protesters below (content warning: strong language):
—
Follow Zach Noble (@thezachnoble) on Twitter