Joe Meaux and some of other former stars of Discovery Channel's "Sons of Guns" reality show are making a "fresh start" with a new gun company called Aklys Defense after their old business, Red Jacket Firearms, and TV gig were both rocked by multiple rape allegations made against co-star Will Hayden.
The hit reality show was cancelled following the filing of criminal charges and eventually an indictment. Even though Hayden was removed from Red Jacket Firearms, Meaux said the company's reputation was severely tarnished.
Hoping to move on after the disturbing case, he created Aklys Defense, which manufactures an array of firearms and other products, including almost any custom build customers can dream up. The company has only been operational for about 12 weeks.
Meaux and other former "Sons of Guns" stars, including Charlie Watson, were in Las Vegas for the 2015 SHOT Show this week promoting their new venture in the firearms industry. TheBlaze found Meaux at The Range 702 in Vegas on Saturday afternoon, where he was acting as a guest instructor at the gun range.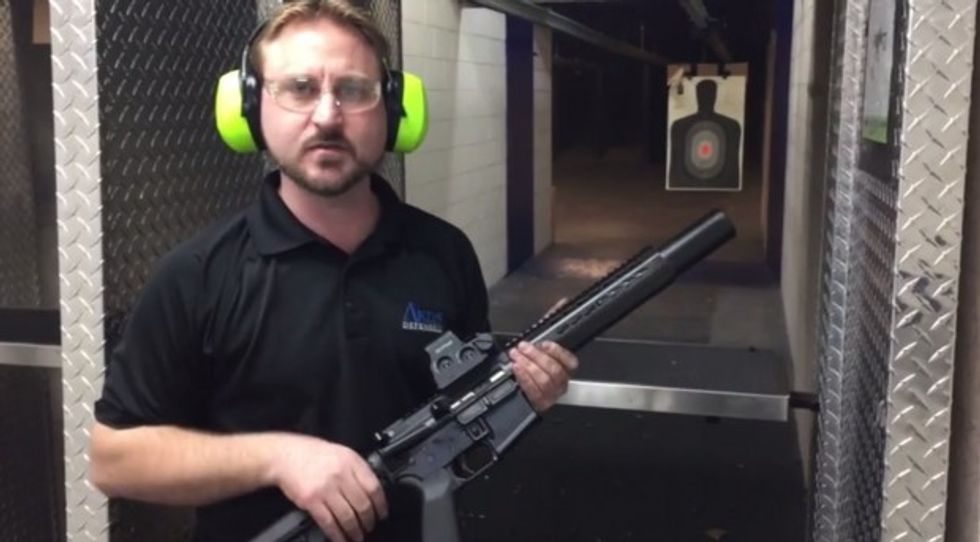 Aklys Defense CEO Joe Meaux (Credit: TheBlaze/Jason Howerton)
"It's absolutely a fresh start," Meaux told TheBlaze as gunfire rang out in the background. "That's been tough because of all the investment that I put into Red Jacket — all of the savings, all of the time, all of the secured investments and things like that. All of that's gone."
All that being said, he made it clear he isn't afraid of the challenge and the company intends to hit the ground running. And it wasn't long before he invited us to test out some of Aklys Defense's fully automatic rifles for ourselves — and we couldn't resist.
Meaux busted out the Aklys Defense ZK-22, a bullpup platform drop-in for a Ruger 10/22. Not only is the gun's design slick and extremely durable, it's also fully automatic. Meaux said he initially designed the ZK-22 after the FN P90, a selective fire rifle regularly used by the military.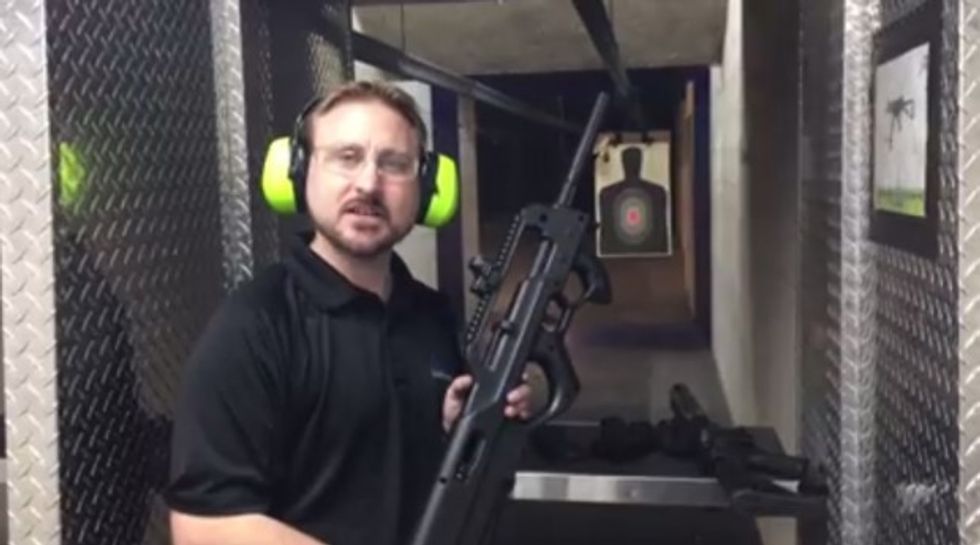 Credit: TheBlaze
Meaux then showed us the company's AR-15 platform, referred to as the "Falcata." The name comes the short, sharp blade used by warriors during Roman times.
Both of the guns looked great aesthetically, but we wanted to get a hands-on demonstration to see if the rifles were as accurate and comfortable to use as Meaux was claiming.
First up, the ZK-22:
Now Aklys Defense's AR platform:
After Meaux demonstrated what the firearms were capable of, this author was given the opportunity to fire off some rounds. Though some fully automatic rifles can be tricky to use and have accuracy problems, both rifles were extremely user-friendly and the bullet grouping ended up being much tighter than anticipated.
Bottom line, both guns were comfortable, accurate, and solidly designed. Meaux told TheBlaze he once set out to see how much the  ZK-22 frame could withstand before breaking and actually ran over it with a truck. It didn't break, he claimed.
Here's how the target ended up looking: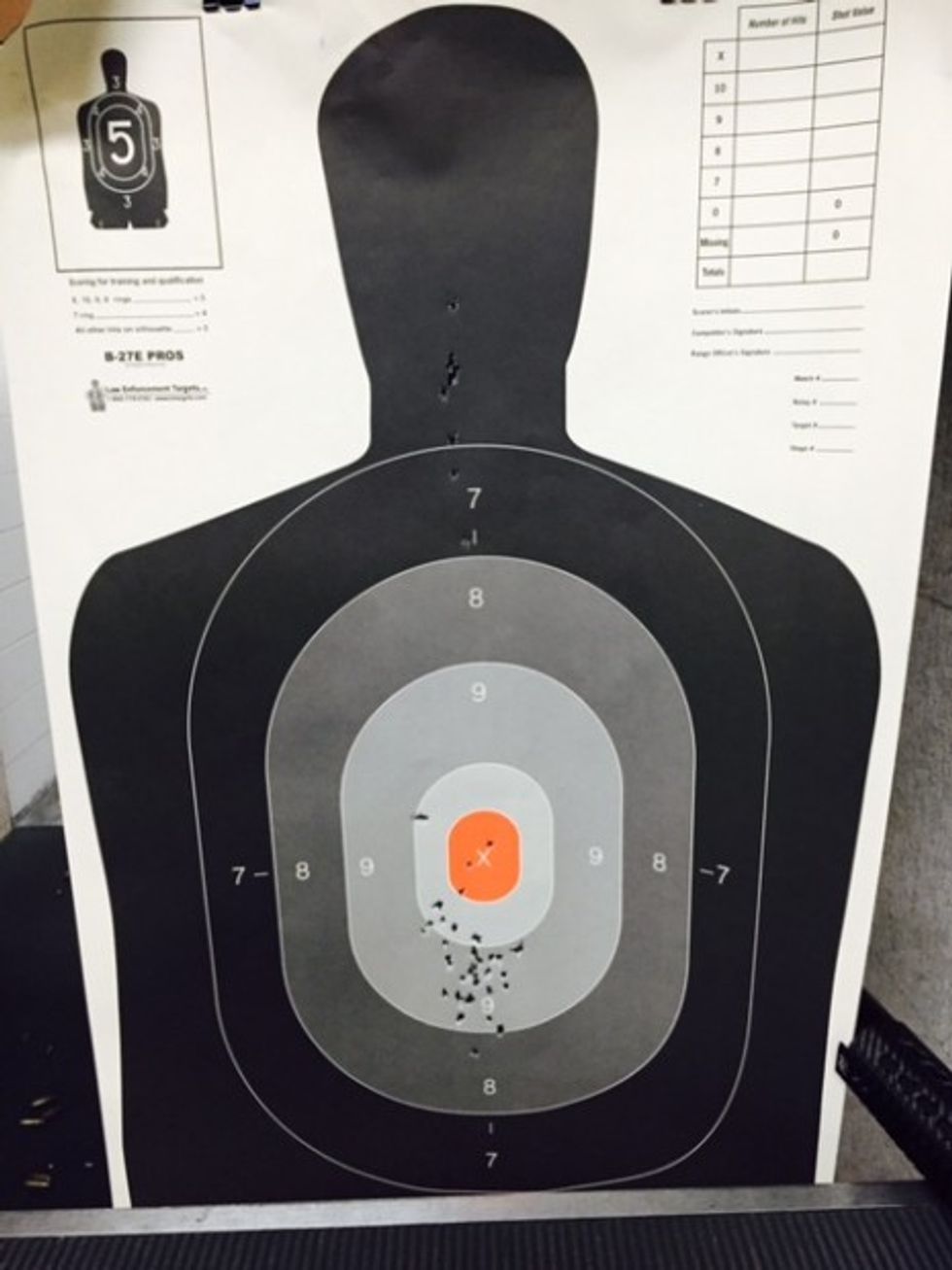 Credit: TheBlaze
For more information on Aklys Defense and all of its products, click here.
--