The clue for a puzzle on Friday's episode of "Wheel of Fortune" was "Landmark."
All but two letters were exposed.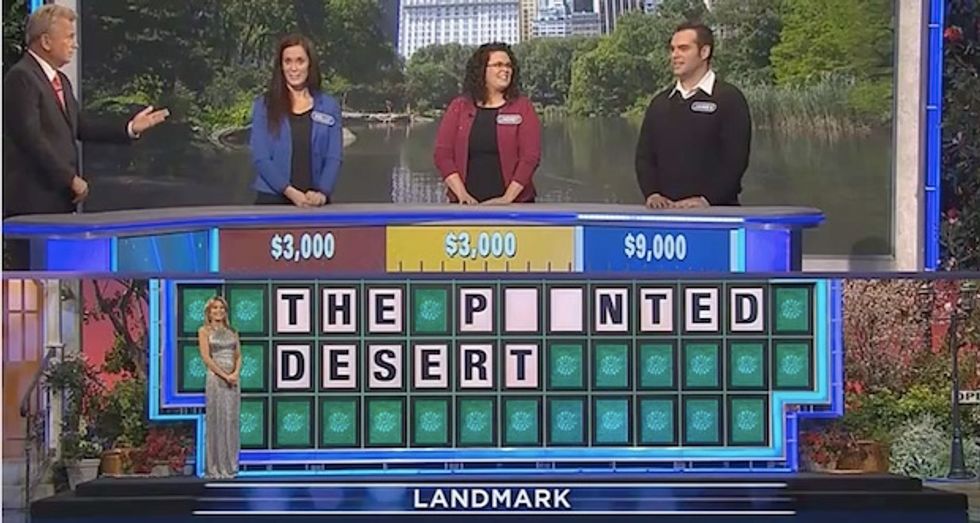 Image: YouTube
And yet, two of the three contestants could not come up with the correct answer.
The female contestant in the middle incorrectly guessed "The Pointed Desert." She still had time for another guess and started to say the correct answer (The Painted Desert), but changed to another wrong one -- "The Printed Desert."
Host Pat Sajak turned to the next contestant, James. Although he was in the lead with $9,000, James repeated the same wrong answer, not once, but twice. He missed out on a $9,000 payday and went home with $1,000.
Watch Sajak shake his head in disbelief.
H/T - uproxx.com
__
Follow Mike Opelka (@Stuntbrain) on Twitter.