Just because we have not seen a new compilation of Al Sharpton pronunciation screw-ups for a few weeks, does not mean the MSNBC host has been winning the battle with his teleprompter.
Quite the contrary.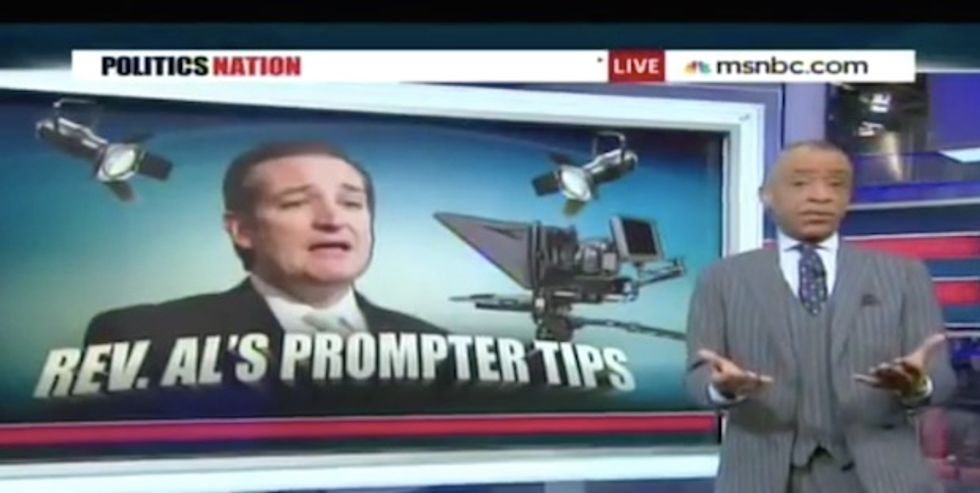 Image: YouTube
From the folks at the Washington Free Beacon, here is the 4th in a popular video series known as "Al Shaprton VS the Teleprompter."
Presented for your enjoyment:
__
Follow Mike Opelka (@Stuntbrain) on Twitter.