Sen. Rand Paul (R-Ky.) and dozens of other senators have re-introduced legislation that would require a full audit of the Federal Reserve, a step many conservatives have demanded in order to get a better grip on how monetary policy has affected the lives of millions of Americans.
"A complete and thorough audit of the Fed will finally allow the American people to know exactly how their money is being spent by Washington," Paul said Wednesday. "The Fed currently operates under a cloak of secrecy and it has gone on for too long."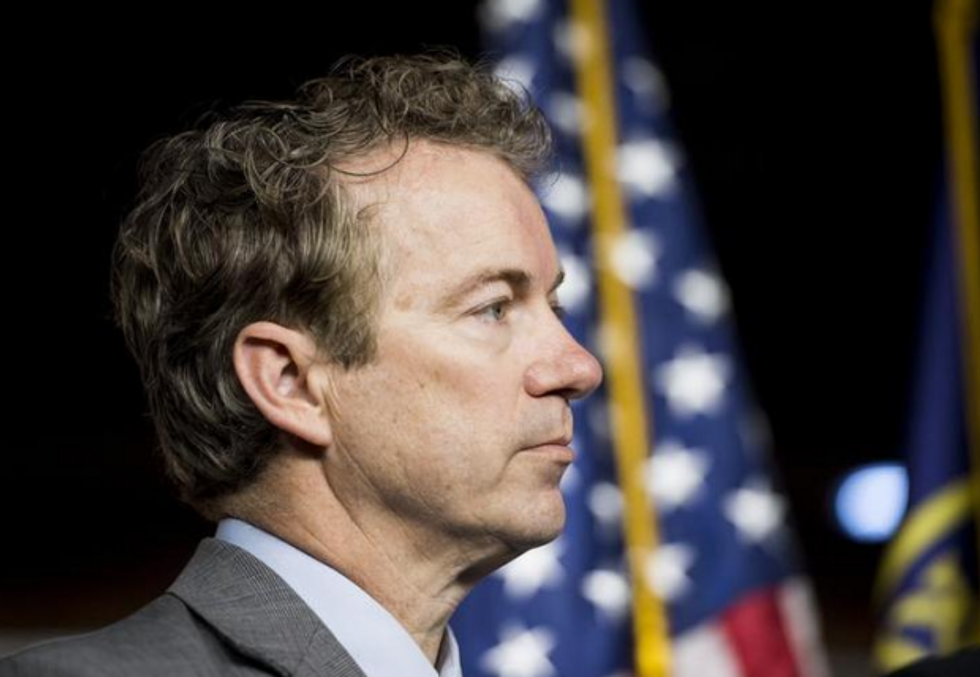 Sen. Rand Paul (R-Ky.) has re-introduced legislation to audit the Federal Reserve, along with 30 other senators. Image: Bill Clark/CQ-Roll Call,Inc.
"The American people have a right to know what the Federal Reserve is doing with our nation's money supply," he added. "The time to act is now."
The Fed has come under increasing scrutiny from conservatives after the 2008 recession, after which the Fed has taken on more than $2 trillion in government debt in an effort to flood the economy with money at a time when fears of deflation were rampant.
The Fed is already subject to several financial audits, and the Fed routinely publishes how much government debt it holds and other financial data. But the public gets no close-up view of the Fed's internal discussions on monetary policy and other related discussions and communications.
Republicans like Paul have said the public needs greater access to these deliberations, since they have such a huge impact on inflation and therefore the prices of goods and services that Americans buy. The near-zero interest rates set by the Fed have also been criticized as something that is making it much more difficult for retired people to live off their retirement savings.
Opponents of Paul's bill say the Fed needs to operate independently, and that bringing Congress and the public closer to the Fed's decision-making process could put unwanted political pressure on the Fed to make certain decisions. That, they say, would go against the whole idea of the Fed, which is to have an autonomous body that can pursue its goals of job creation and steady inflation without any political interference.
Of the 30 cosponsors to Paul's bill, 29 are Republicans, and Sen. Mazie Hirono (D-Hawaii) is the only Democrat. Read his bill here: