A Mississippi man discovered a heartfelt note left by his wife of more than 60 years after she passed away earlier this month.
"Please don't cry because I died! Smile because I lived! Know that I'm in a happy place!" Billie Breland wrote to her husband Jimmy before passing away at the age of 83.
"Know that we will meet again! I'll see you there!" the note concluded.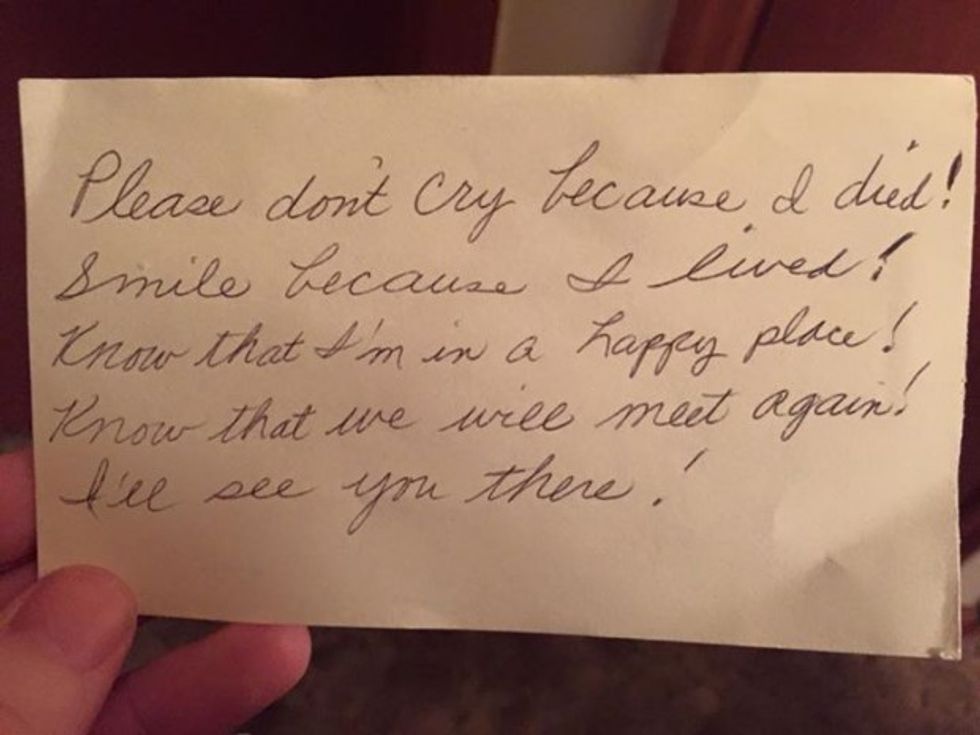 Image source: Cliff Sims / Facebook
In a post left on an Alabama news website, journalist Cliff Sims wrote about how her grandfather Jimmy found the handwritten message hidden in an unsuspected location.
[sharequote align="center"]"She was an avid note writer."[/sharequote]
"She was an avid note writer," Simms wrote of Billie. "We don't know exactly when she did it, but she left one final note tucked inside her checkbook — but this one wasn't for her, it was for my Grandaddy, and it perfectly sums up the hope and comfort that comes with knowing you'll meet again in eternity."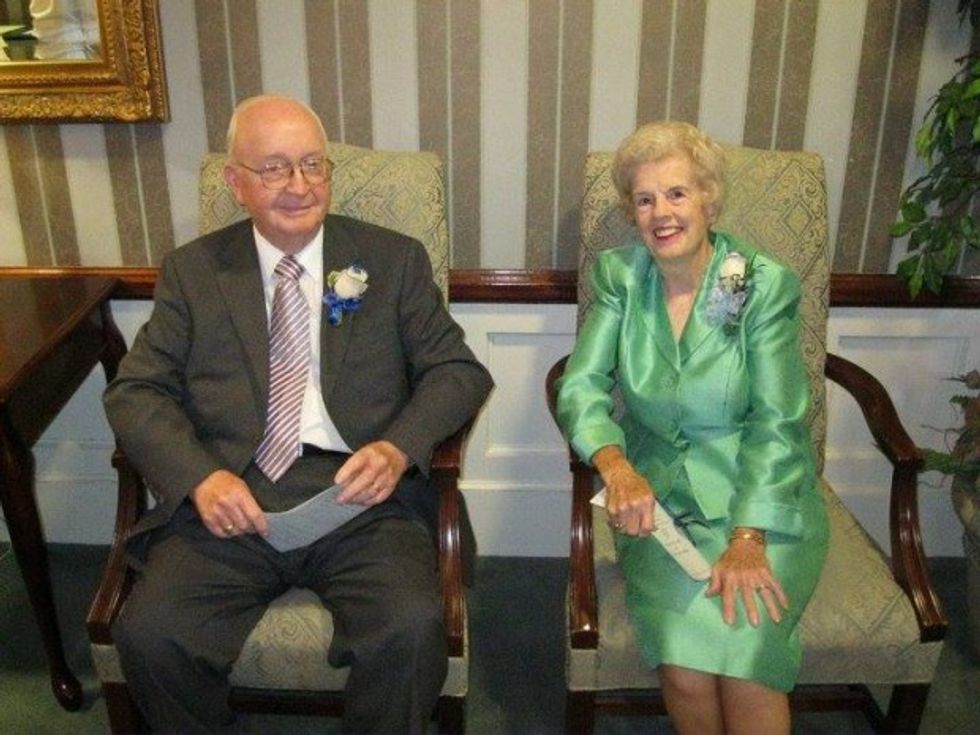 James and Bilie Breland. (Image source: Brenda Sims / Facebook)
Sims initially shared the note on Facebook where it has amassed nearly 1,000 "likes" and nearly 200 shares.
"My Mimi passed away this week, but left this in her checkbook for my Grandaddy to find," she wrote. "They were married over 60 years. Wow."
(H/T: Mail Online)
—
Follow Oliver Darcy (@oliverdarcy) on Twitter