LEWISBURG, Pa. (TheBlaze/AP) — Three of four teenagers accused of having dropped a rock onto a car on a central Pennsylvania highway, severely injuring a northeast Ohio teacher, are seeking to move their cases to juvenile court.
The (Sunbury) Daily Item reports that attorneys for Dylan Lahr, Keefer McGee and Tyler Porter filed motions late last month in Union County Court seeking the move.
The 18-year-old defendants were 17 on July 10 when the large rock — about the size of a softball — smashed through the windshield of a car on Interstate 80, striking 52-year-old Sharon Budd of Uniontown in the face.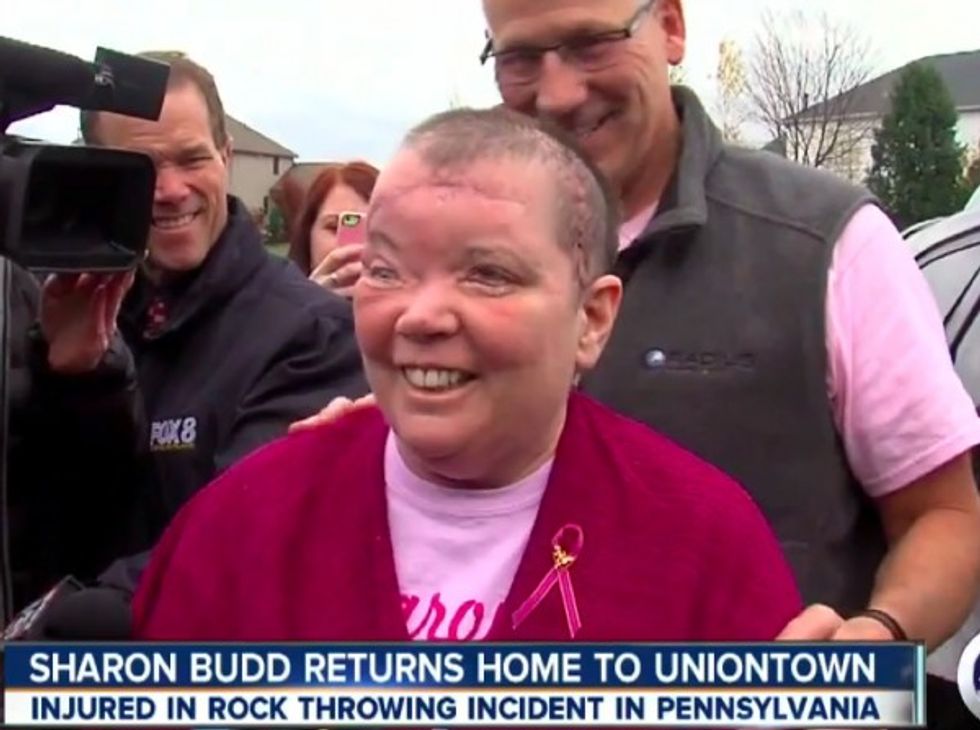 Image source: YouTube/WEWS-TV
The three, along with 19-year-old Brett Lahr, are charged with aggravated assault, conspiracy, propulsion of a missile into a vehicle and other counts. Dylan Lahr's attorney also wants the case moved to another county, citing pretrial publicity.
In Pennsylvania, aggravated assault charges automatically mean the accused is dealt with as an adult regardless of age, the Daily Item noted; however lawyers can ask the court to reduce the case to juvenile charges.
Doctors had to remove part of Budd's skull to allow her brain to expand and save her life, PennLive reported, adding that she lost sight in her right eye.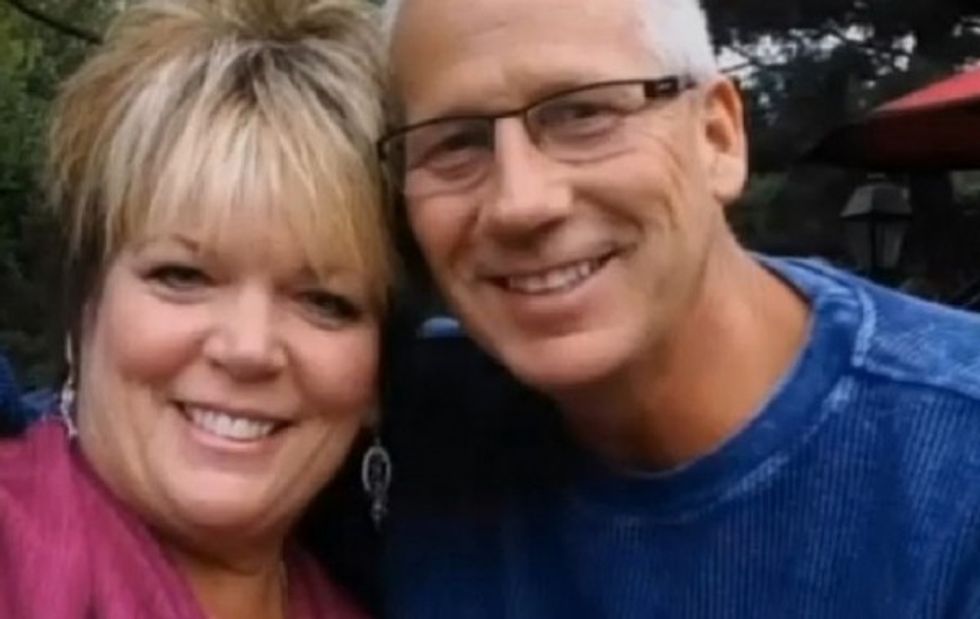 Sharon and Randy Budd before the incident. (Image source: WOIO-TV)
Budd has undergone six surgeries and continues her rehabilitation at home, PennLive added. But she will likely need another one in March to insert a new, artificial skull cap onto her head, the Daily Item noted.
—
Follow Dave Urbanski (@DaveVUrbanski) on Twitter