President Barack Obama released a $3.99 trillion budget for 2016 that was announced in a budget message that downplayed new spending as "investments," and took the sting out of tax hikes by calling them "closed tax loopholes."
Washington politicians for years have tried to couch their plans in poll-tested words that try to mask their true intentions, and that strategy now seems to be permanently ingrained in Democratic budget proposals that try to extract more money from taxpayers.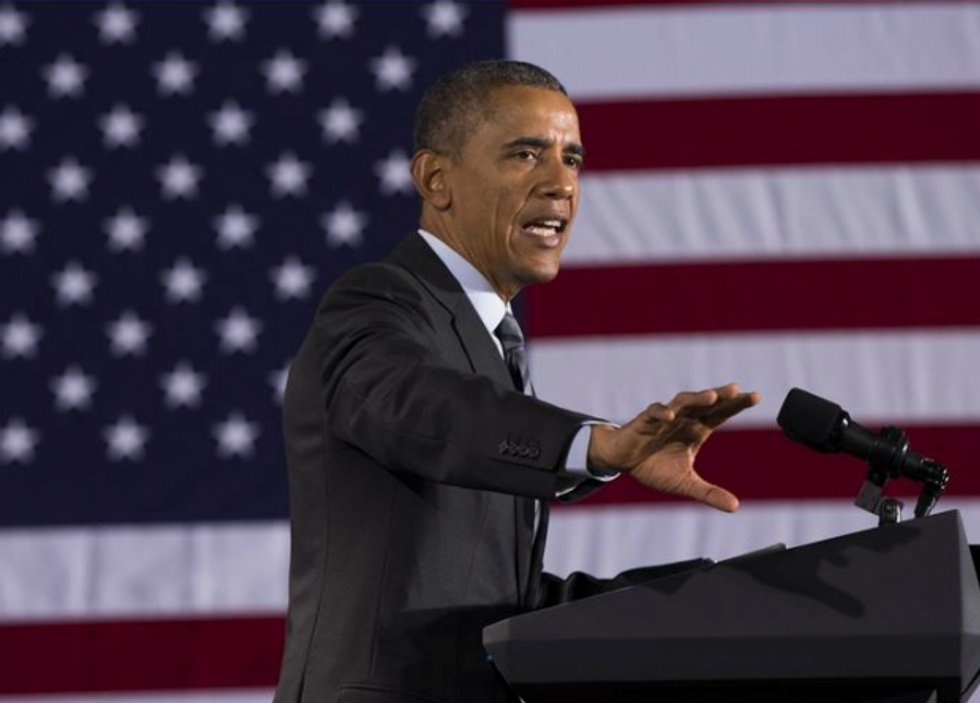 President Barack Obama couched his high-tax message in words that tried to downplay these hikes, by calling them 'investments.' Image: AP Photo/Evan Vucci
For fiscal year 2016, Obama is seeking new taxes on corporations and the wealthy, in an effort to pay for new infrastructure spending, job-training programs and other initiatives. But Obama's budget message couches these as "investments" several times.
"The budget calls for new investments an innovation that will expand preschool and invest in high-quality early education…" Obama wrote.
Elsewhere, Obama talked about "investing" in apprenticeship programs, work-based learning, and manufacturing research.
"The budget proposes an investment fund to help startup companies produce the goods they have developed," Obama added. He also noted "investments to accelerate carbon pollution reductions."
The word "spending" appears just four times, in reference to ending the "harmful spending cuts" called the sequester. Twice Obama promised to end "inefficient spending," and then he talked about lowering "war spending."
And instead of raising taxes, Obama preferred to call that "closing tax loopholes."
"[T]he budget will cut inefficient spending and close tax loopholes to make sure that everyone pays their fair share," he said.