On Tuesday, Fox News host Shepherd Smith decided it was important for his audience to know exactly what kind of evil enemy the United States is up against, referring to the Islamic State.
In gruesome detail, Smith described the new horrific video released by the Islamic State on Tuesday. The video purportedly shows terrorists burning Jordanian air force pilot Lt. Muath al-Kaseasbeh to death.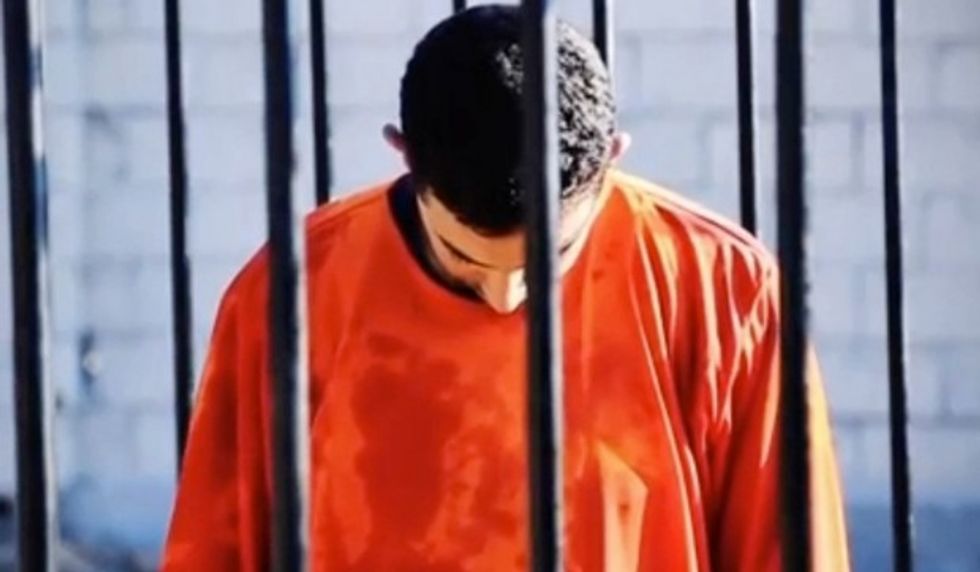 Source: YouTube
"We're not going to show you the video, obviously. It's 23 minutes, plus that video and it shows the terrorists burning a Jordanian military hero alive," Smith began. "I'm going to tell you about it. All of it, every bit of it. I watched it over the last hour. Not because I wanted to — I absolutely did not. … If you don't want to know about it, I suggest you mute the TV for about the next 5 or 6 minutes or go away for that long."
Smith also said the disturbing propaganda video is best edited production that he's ever seen from a terrorist group like the Islamic State.
Watch Smith's chilling, "start-to-finish" description of the Islamic State video below via Fox News (Content warning):
---