White House press secretary Josh Earnest said Tuesday that President Barack Obama "strongly believes" parents should get their children vaccinated against measles, but didn't answer directly on whether he supports a vaccination mandate.
Both New Jersey Gov. Chris Christie and Kentucky Sen. Rand Paul made statements Monday questioning whether the government should mandate vaccinations, even as they both called them important public health and medical breakthroughs.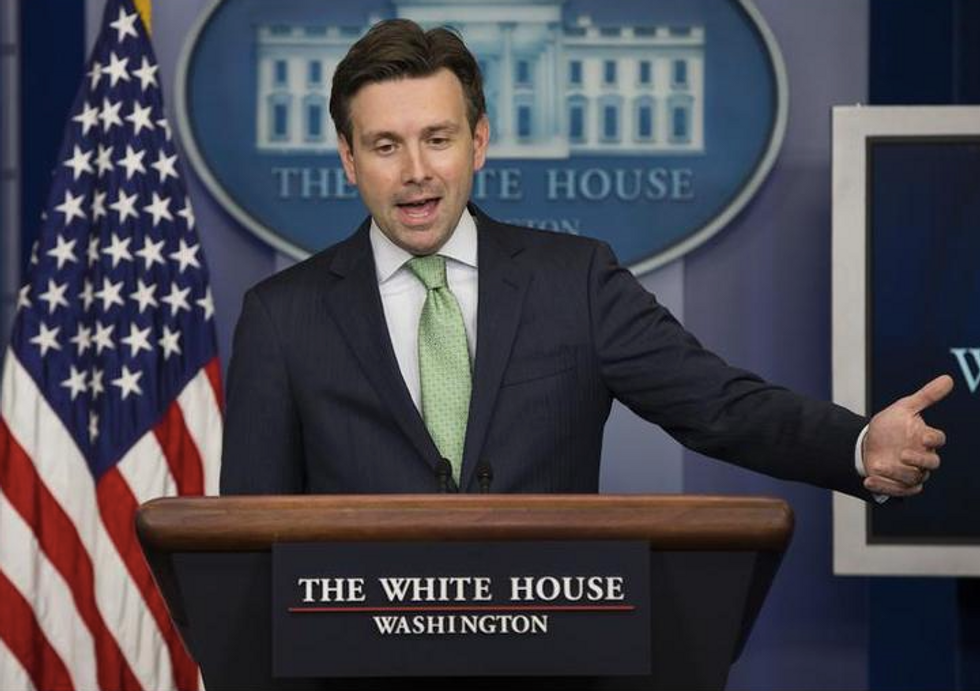 AP Photo/Evan Vucci
TheBlaze asked during the White House press briefing: "You haven't made totally clear whether you support a mandate. Where does the president differ from Governor Christie or Senator Paul?"
"I will leave it to those two gentlemen to articulate their own positions," Earnest responded. He did not state whether Obama supports any specific mandate for vaccinations.
"The president's position is that we don't need a federal law, we should just use common sense," Earnest said.
Asked again whether that means the president is not for a mandate, Earnest said, "I think I've made that clear as I possibly can."