Sir'Dominic Pointer plays guard and forward for the St. John's Red Storm basketball team. The 6-foot-6 senior is one of the team's top scorers and often seen driving to the basket and dunking the ball over opposing players.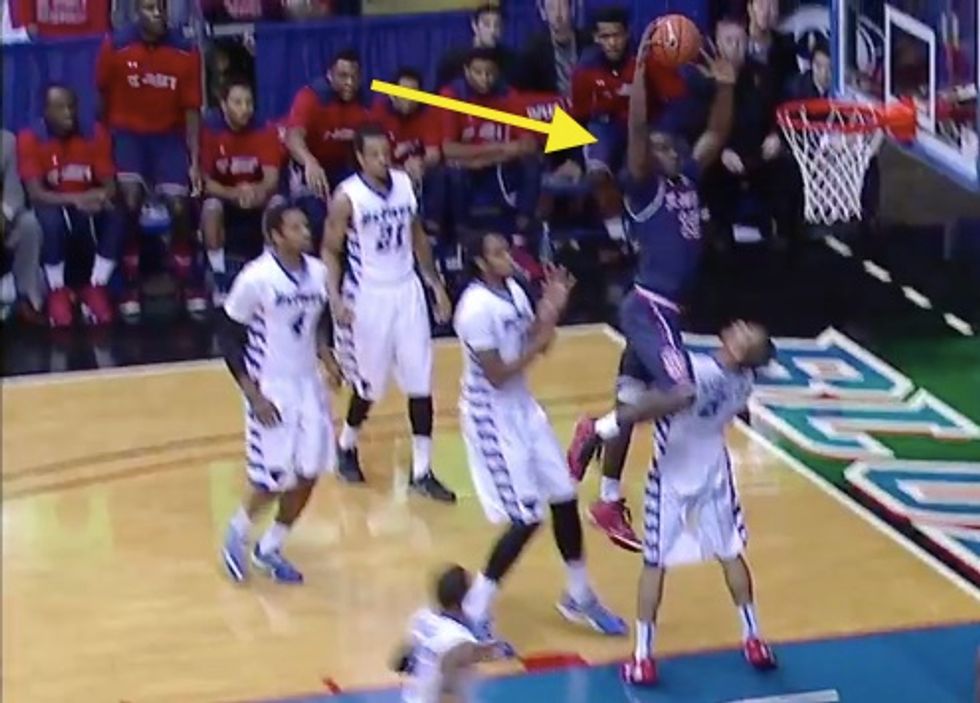 Sir'Dominic Pointer dunks over a DePaul player. Image: YouTube
However, today the star player is making news for an embarrassing move he executed on Tuesday night when the Red Storm faced Butler College.
After Butler scores a basket, Butler player Roosevelt Jones is seen barely brushing against Pointer. The St. John's player appears to look around and see if anyone is watching, and then dramatically flops to the ground -- flailing his arms as if he had been pushed.
HUGE FLOP by Sir'Dominic Pointer. #BIGEAST https://t.co/cmoe5UXqsm

— FOX Sports 1 (@FOXSports1) February 4, 2015
Yahoo Sports noted the ref's reaction was less than sympathetic.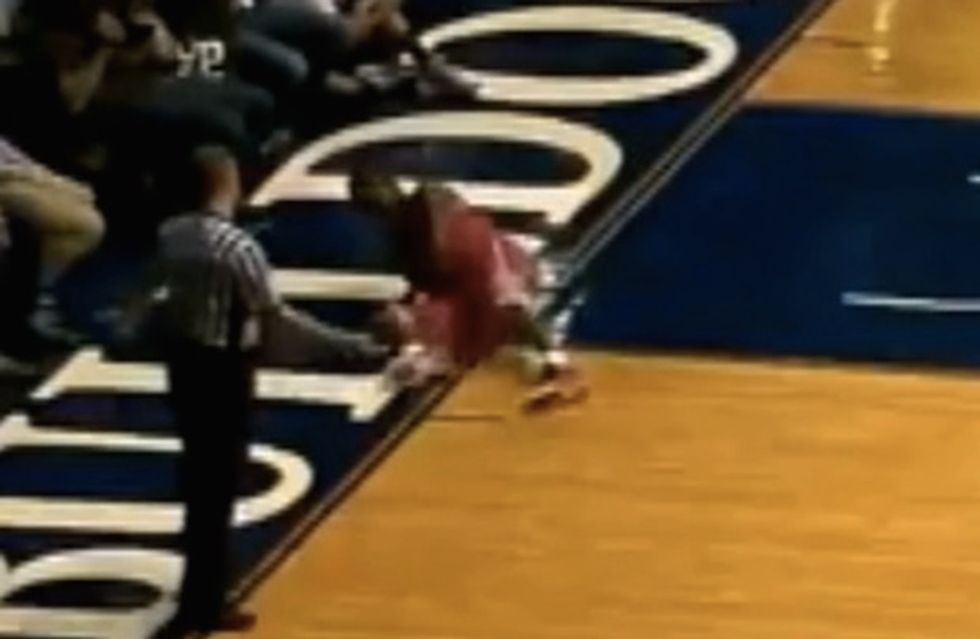 Image: Screen grab Yahoo Sports
Watch the Vine video of the now-infamous flop.
__
Follow Mike Opelka (@Stuntbrain) on Twitter.