A Pennsylvania teenager is being charged as an adult for first-degree murder and criminal homicide — but what led police to the 16-year-old male has become a story of its own.
Police said a mother called them Thursday after her son received a Snapchat photo from Maxwell Morton, WPXI-TV in Pittsburgh reported.
The reason? The alleged selfie that police obtained showed Morton posing in front of the dead body of 16-year-old Ryan Mangan, police told WPXI.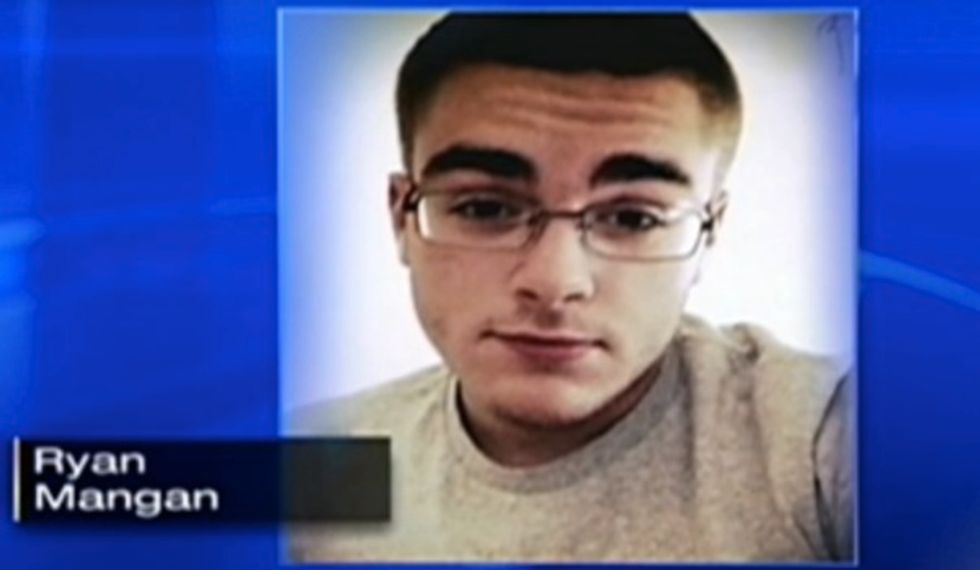 Image source: WXPI-TV
Mangan was found shot to death inside his mother's home in Jeanette around 10 p.m. Wednesday, authorities said. Sources told WPXI that Mangan was shot once in the head.
More from WPXI:
The selfie "depicted the victim sitting in the chair with a gunshot wound to the face," according to a police affidavit. "It also depicts a black male taking the selfie with his face facing the camera and the victim behind the actor. The photo had the name 'Maxwell' across the top."
WPXI said the affidavit also stated that the son of the woman who called police about the selfie got the following messages from Morton: "Told you I cleaned up the shells" and "Ryan was not the last one." Morton and Mangan were schoolmates, TribLive reported.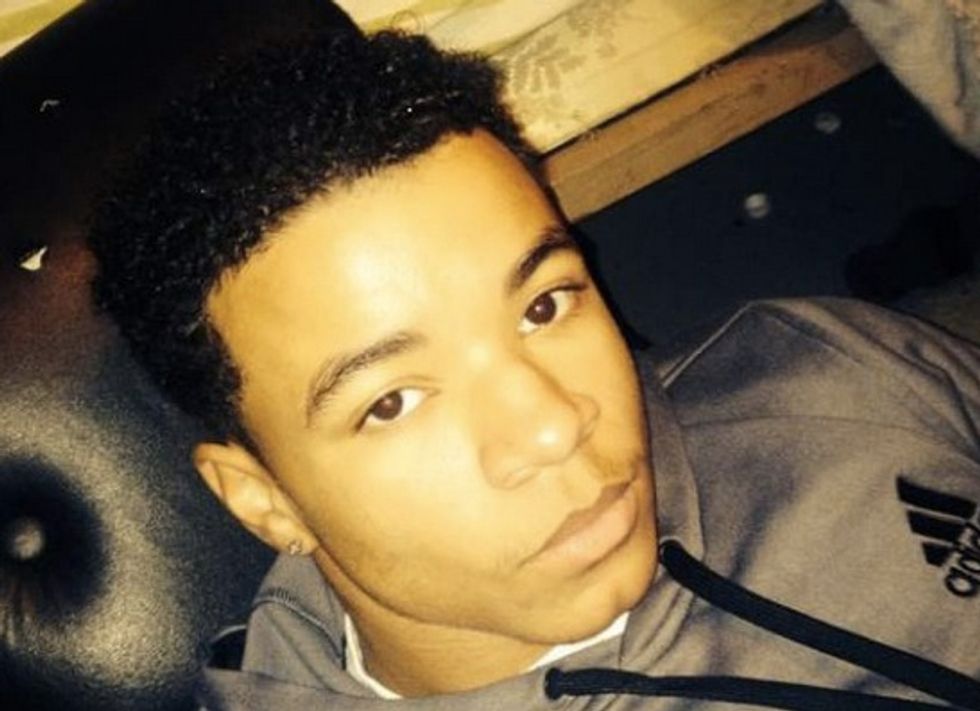 Maxwell Morton in submitted photo. There was no indication that this image of Morton is from the alleged selfie photo with Mangan's body. (Image source: TribLive)
While Snapchat photos disappear from the recipient's phone after a few seconds, the boy who received the photo saved it before the message deleted, TribLive reported, citing the affidavit.
Police identified Morton in the photo and executed a search warrant Friday, the station noted, citing the affidavit. A 9 mm handgun was found, WPXI said, and Morton confessed he used it to shoot Mangan. Westmoreland County District Attorney John Peck confirmed late Friday to WPXI that Morton was charged as an adult in connection with the shooting.
Morton is charged with criminal homicide and murder in the first degree, in addition to one count of possession of a firearm by a minor, WPXI said, citing court documents. He was denied bail.
This story has been updated.
—
Follow Dave Urbanski (@DaveVUrbanski) on Twitter