There's been a great deal happening in the faith and culture sphere over the past few weeks. Here are just some of the must-read stories:
Let's start the recap with a contentious question: should public officials and business owners who provide wedding products and services be forced to facilitate gay nuptials? Here's where Americans stand.
Oh, and while we're asking questions: are Christians using these five Bible verses out of context? At least one faith leader thinks they are — and he wants to clear up the confusion.
Moving on to the entertainment front, one of the founders of the famous Christian band the Newsboys recently made headlines after he admitted that he no longer believes in God. See exactly what made him lose interest in faith and what Christians are doing in response.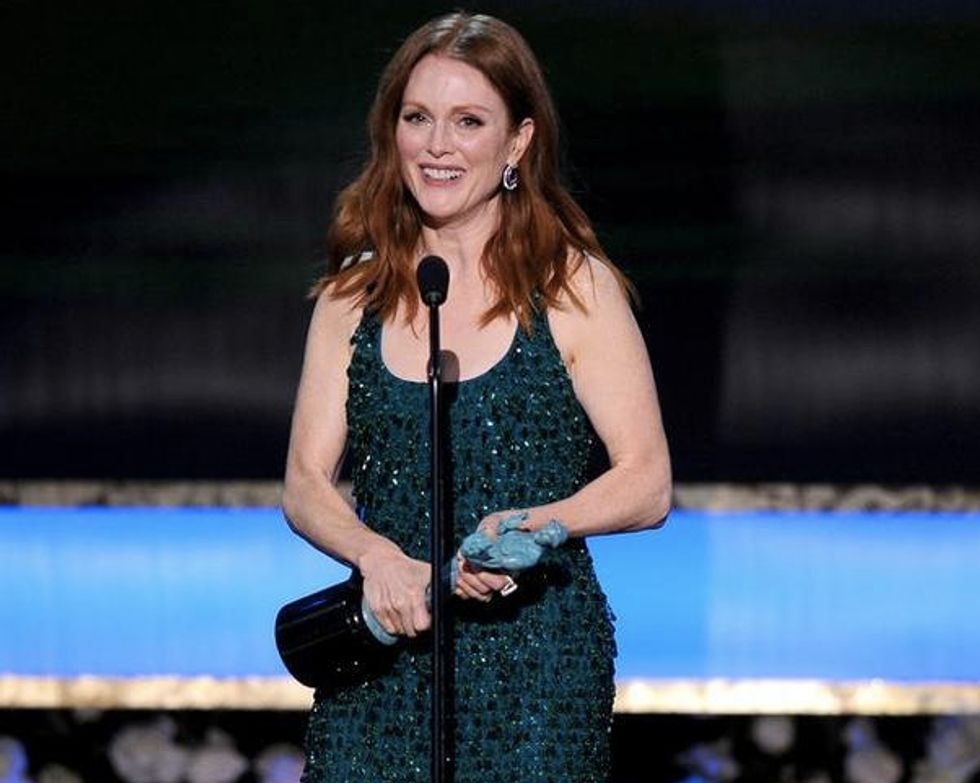 Julianne Moore accepts the award for outstanding performance by a female actor in a leading role for "Still Alice" at the 21st annual Screen Actors Guild Awards at the Shrine Auditorium on Sunday, Jan. 25, 2015, in Los Angeles. (Photo by Vince Bucci/Invision/AP)
Following that trend, actress Julianne Moore recently revealed that she, too, does not believe in God. This comes after her mother passed away in 2009, leaving her to think, "We impose order and narrative on everything in order to understand it. Otherwise, there's nothing but chaos."
But on another note, actor Corbin Bernsen recently visited us at TheBlaze to discuss his new movie "Christian Mingle" and to share his thoughts on his Christian faith and the wake-up call he experienced after he was left holding his father's ashes.
And a Grammy-nominated singer who also stopped by TheBlaze recently revealed the mortifying moment that taught her how to stand up for her faith and values.
While reality television has a bad reputation, Jessica Robertson from the hit show "Duck Dynasty," believes that there is still hope as long as Christians continue to share their faith on the small screen. "The more Christian shows out there, the more good influence we have, the better," she said.
Moving on to the religious freedom front, New York City Mayor de Blasio promised to overturn a controversial ban that prohibits churches from renting space from public schools, but it seems things haven't quite worked out that way.
Then there's Ford Motor Company, which has found itself embroiled in controversy after an employee complained of unlawful discrimination after he was allegedly fired after sharing online comments expressing his faith-based opposition to the company's support for an LGBT employee organization. Read the details that have the former employee's attorneys "shocked."
Willie Robertson, Jessica Robertson, and Jep Robertson of 'Duck Dynasty' attend the A+E Networks 2013 Upfront on May 8, 2013 in New York City. (Getty Images for A+E Networks)
And there's an update on the bakery in trouble for "discriminating" after the Christian owners refused to bake a wedding cake for a lesbian couple; the owners could face a major fine.
On the flip side, a religious group won a suit filed against them after they held a worship service inside their home — and, in a separate legal challenge, atheist activists' latest attempt to go after "under God" in the Pledge of Allegiance was thrown out of court on Friday.
Switching gears a bit, another expert has issued a warning about porn: the portion of the brain used to make moral decisions completely shuts off when viewing smut.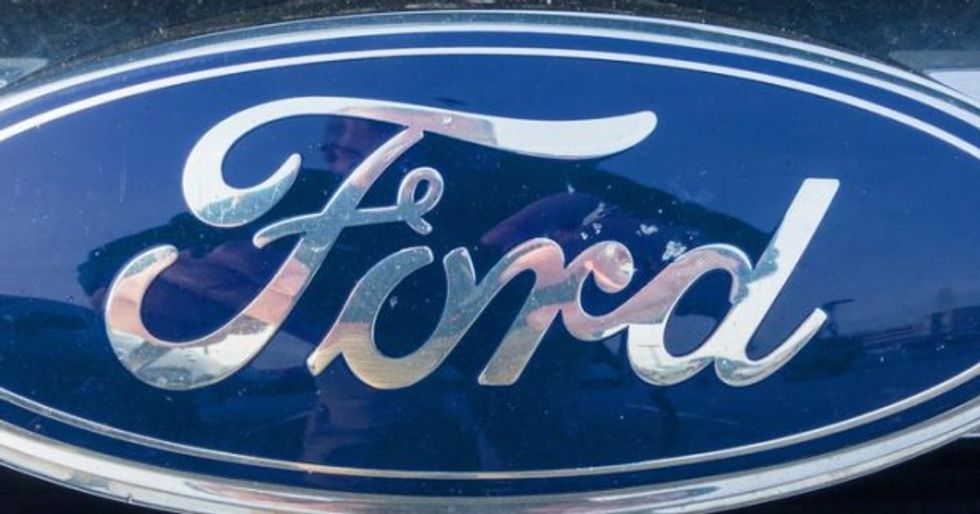 AFP Photo/PAUL J. RICHARDS
We started with a question and now we'll end with one: are the "blood moons" a prophetic sign from God that something major is about to happen to Israel? At least one preacher believes they are. Here are the details (and if you have no idea what the "blood moons" are, here's a definition).