In the "spirit of transparency," former Florida Gov. Jeb Bush released hundreds of thousands of emails from his time in office for Americans to review. The email dump comes as many believe Bush is gearing up for a 2016 presidential run.
But The Verge reportedly found a glaring problem with the release of all the emails: Bush's team apparently forgot to redact private information of Florida residents, including home addresses, phone numbers and even Social Security numbers.
"I am posting the emails of my governorship here. Some are funny; some are serious; some I wrote in frustration. But they're all here so you can read them and make up your own mind," Bush wrote on his website.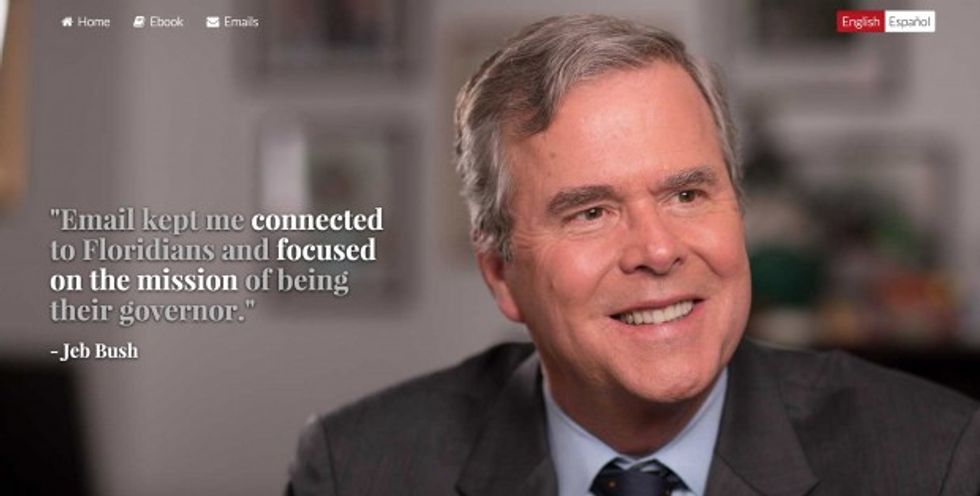 (JebBushEmails.com)
In addition to reportedly including private information of some residents, The Verge also reportedly came across emails that were highly personal and specifically labeled, "confidential communications intended for indicated recipient only.
The end of one of the emails reportedly states:
P.S. this is just sharing with a friend... please no action or follow-up or any communications or assistance sought of nay kind...its my struggle to work through and find a way...just feeling "beaten" today...at 37 I feel like 60 today :).....and tomorrow will be better.

Confidential communications intended for indicated recipient only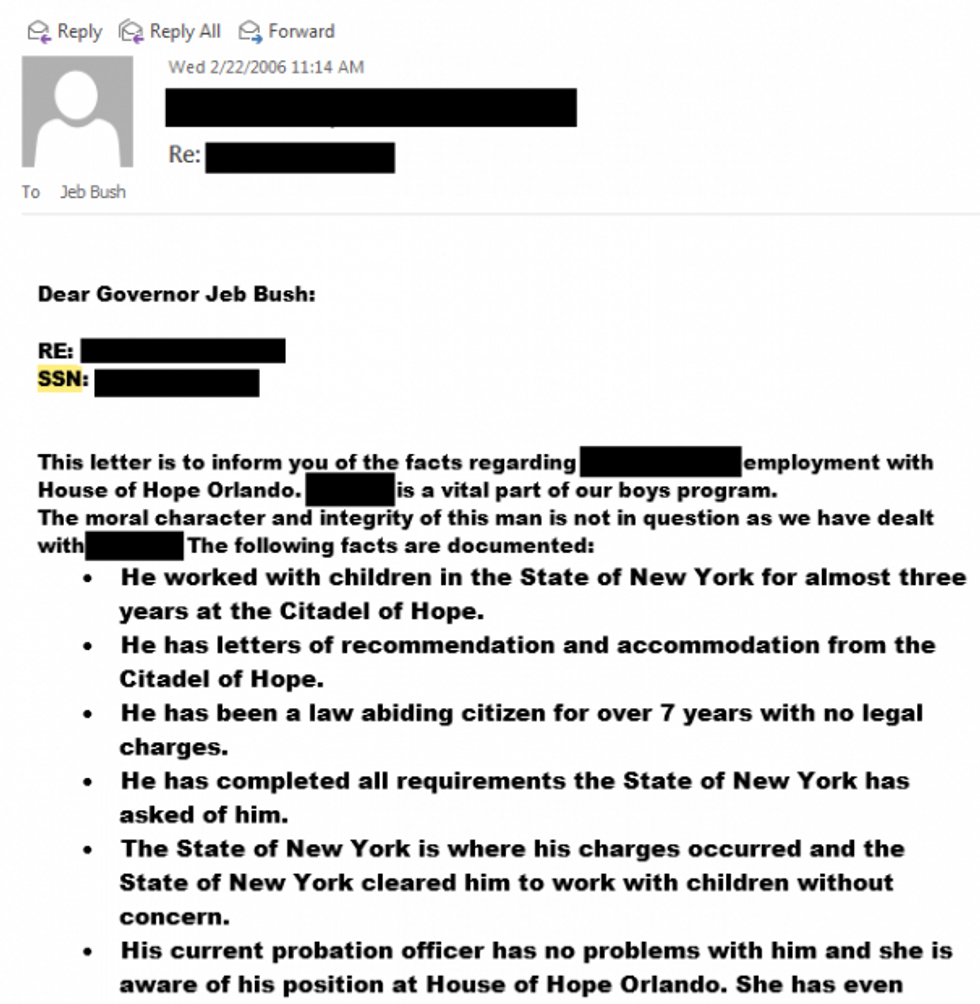 Redactions in Jeb Bush email made by The Verge
More from the report:
Other emails include potentially sensitive details about government operations. One email reviewed by The Verge discussed termination of a Florida Lottery employee; the email revealed the reasons for his termination, including "conduct unbecoming a public employee, insubordination, and neglect of duty." The employee had emailed then-governor Bush to appeal for reinstatement.

Bush followed up with a lottery official to see if his request could be granted.

Some include personal appeals from citizens with medical or employment issues. Some of these people included their social security numbers[.]
You can review the released emails yourself here.