The Jewish population of Europe has seen a massive drop in recent decades, even several generations after the Holocaust, according to a new survey from the Pew Research Center.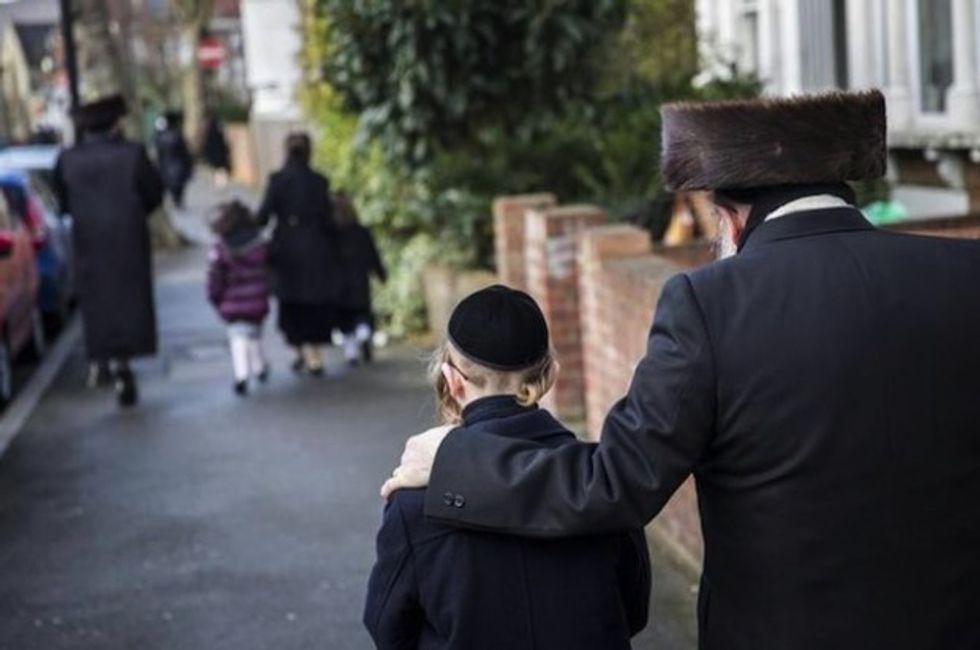 Members of the Jewish community walk along the street in the Stamford Hill area of London, Jan. 17, 2015. Police announced they would increase patrols in areas with large Jewish communities in response to the Paris attacks in January. (Rob Stothard/Getty Images)
According to Pew, there were about 3.2 million Jews in Europe in 1960, more than a decade after the end of World War II. By 2010, that number had dropped by more than half, to 1.4 million. European Jews now make up 10 percent of the global Jewish population and 0.2 percent of all Europeans.

Image source: Pew Research Center
Pew cited immigration to Israel, intermarriage and cultural assimilation as being among the reasons for the population decrease, though noted that Jewish communities "have not decreased uniformly in every European country."
The number of Jews dropped most dramatically in Eastern Europe and the former Soviet Union.
In Western Europe in 2010, France's Jewish population was 310,000 — roughly the same as the 320,000 recorded Jews there in 1939, before the Nazis invaded and tens of thousands of Jews were deported to concentration camps.
In the U.K., the Jewish population was 280,000 in 2010, down from 345,000 in 1939, according to figures collected by Sergio DellaPergola of the Hebrew University of Jerusalem, a leading international expert on Jewish demographics.
Britain saw a record number of anti-Semitic incidents last year. The Community Security Trust, a British charity that focuses on securing the Jewish community and its structures, said last week that 1,168 anti-Semitic incidents occurred in 2014, more than double the number from the year before.
The Jewish Agency, which helps facilitate immigration to Israel, has reported an uptick in the number of Jews moving to Israel as a result of fears of anti-Semitism.
In 2014, immigration to Israel hit a 10-year high, with France topping the list of countries of origin for the first time. Nearly 7,000 French citizens moved to Israel in 2014, double the number that went the year before.
French Jews have increasingly faced the question of whether to leave the country, most starkly after last month's wave of terror attacks, including an assault on a Paris kosher market that saw four Jews killed.