No, it's not footage from the upcoming Mad Max reboot.
The video below shows real-life, pre-apocalyptic insanity in Australia.
Police have released helicopter video recorded during a massive Wednesday car chase that wound through Queensland and New South Wales as a pair of armed men conducted carjacking after carjacking, the Brisbane Courier-Mail reported.
After reaching speeds up to 100 miles per hour and carjacking a series of four different vehicles, the men were brought to a halt when they hit police road spikes.
But instead of surrendering, video shows the pair piling out — and opening fire on police.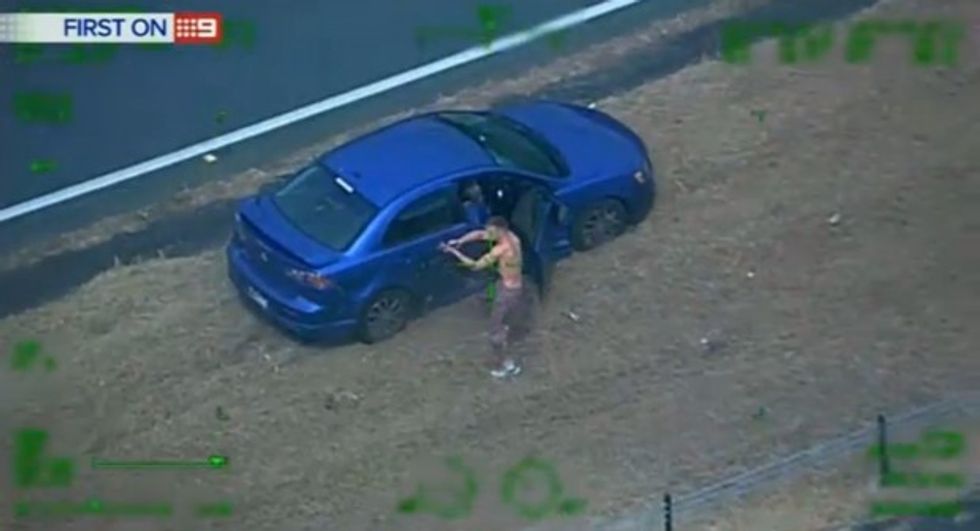 Image via NBC News
The men then dash into traffic, running down the middle of the busy highway as they attempt to jack yet another car.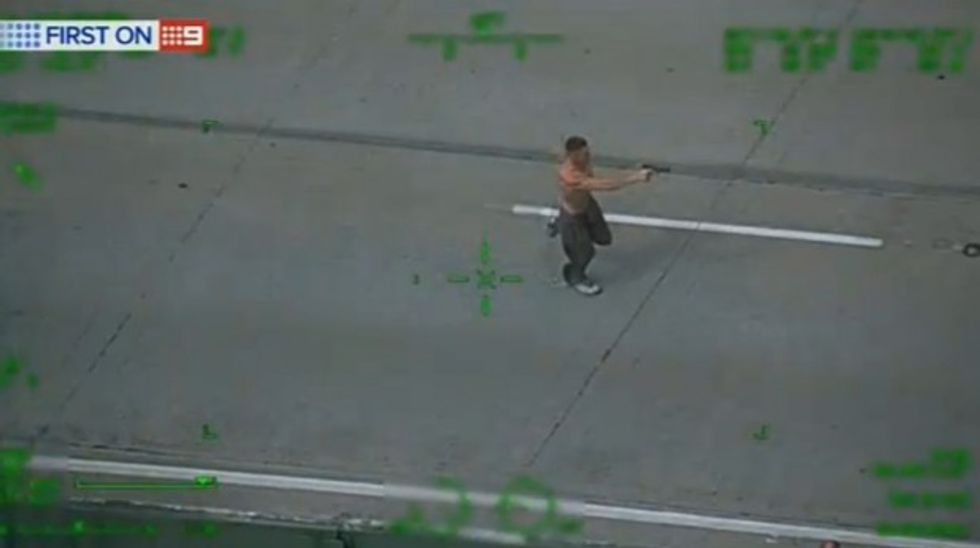 Image via NBC News
But the men both appear to be struck by the various cars they attempt to commandeer — video captures the moment one of them is mowed down.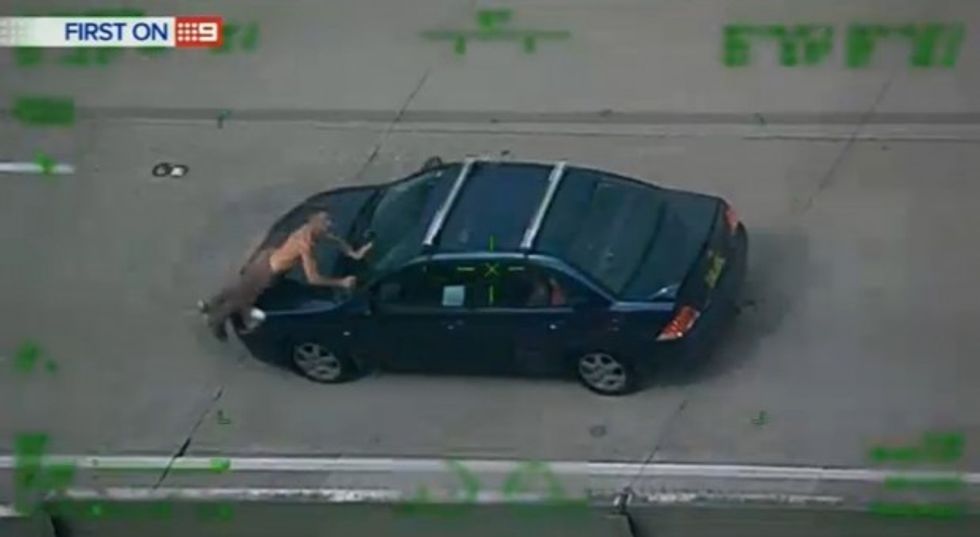 Image via NBC News
The pair of carjackers, ages 32 and 20, were arrested, and the drivers involved escaped any serious injuries and no police were hit by the carjackers' shots, New.com.au reported.
2 men who allegedly fired at police and motorists during 150km chase to front NSW Crt tomorrow. @ABCNewsBrisbane pic.twitter.com/YhcXGAUA7w

— Tom Forbes (@tomforbesGC) February 5, 2015
At least one of the carjackers had a "return to prison" warrant, the Courier-Mail reported.
Watch the video from the final moments of the chase below:
—
Follow Zach Noble (@thezachnoble) on Twitter