President Barack Obama announced Wednesday that most of the U.S. troops deployed to fight Ebola in West Africa would return home by the end of April.
"Today I'm announcing that by April 30th, all but 100 who will remain to support the ongoing response, all but those 100 will also be able to come home," Obama said at the White House, flanked by some of the members of the military and public health workers who helped stem the crisis in West Africa.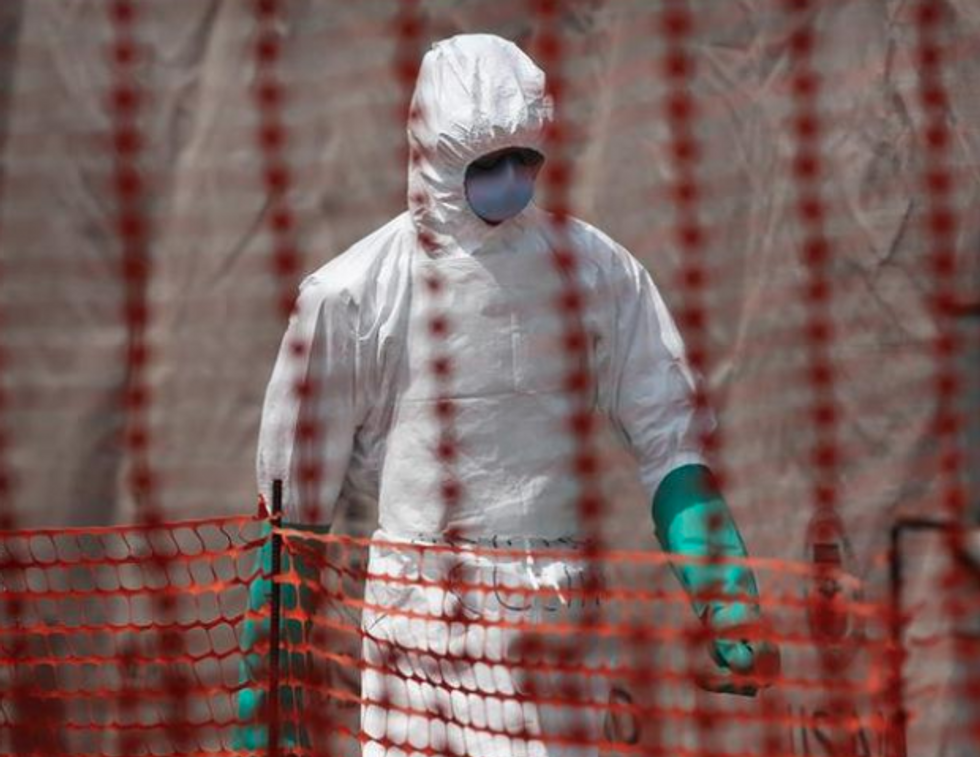 A health worker leaves an Ebola treatment center in Liberia. President Barack Obama said Wednesday that most U.S. troops helping in West Africa would be home by late April. John Moore/Getty Images
Obama sent about 1,300 members of the military to West Africa, and said most will be able to return home because they helped set up the infrastructure needed to help those countries continue to fight the virus. He said the presence of those troops helped just by being there as well, as they convinced other countries to send aid to fight an outbreak that led to new security precautions at major U.S. airports last year.
Some conservatives criticized the decision to use U.S. troops that way, but Obama praised the troops for carrying out their mission even in the face of that criticism, and the fear of the dangerous health situation they faced.
"People were understandably afraid, and if we're honest, some stoked those fears," Obama said.
The White House said the situation in West Africa has improved markedly over the last few months. It said the region was seeing 1,000 new or suspected cases of Ebola a week in October, but now is seeing just 150 new cases per week just a few months later.
Obama said the small remaining number of U.S. troops who will remain in the region will help to oversee a transition from a military operation to a civilian one.
"The main reason we're actually here today is for me to say thank you," Obama said to the service men and women around him. "Thank you to the troops and public health workers who left their loved ones to head into the heart of the Ebola epidemic in West Africa, and many of them did so over the holidays."
"All of you represent what is best about America," he said.