It was a scary sight in the Minnesota woods: Two deer appeared to be fighting, thrashing in the snow with their antlers locked together.
But when South Lake Minnetonka police arrived behind a house in Shorewood and got a closer look Sunday morning, the situation was altogether different.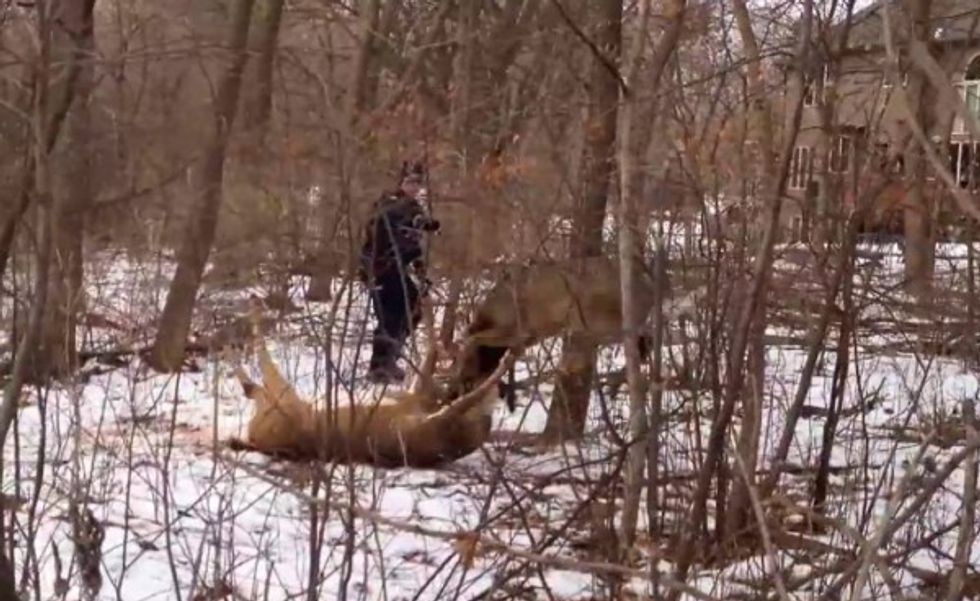 Image source: YouTube
One buck was flailing wildly trying to get free; the other male was dead.
"They must have been stuck together like that for hours," Officer Ricky Syhre told the StarTribune of the unusual scene.
Syhre and officer John Wareham got in touch with local wildlife agencies for advice. "We didn't want any residents to get hurt," Syhre added to the paper. "We didn't want the deer to get hurt."
In the end, they used a Taser on the still-alive buck, which fell to the ground. Then small chainsaws were immediately employed to cut off one of its antlers before the effects of the Taser wore off.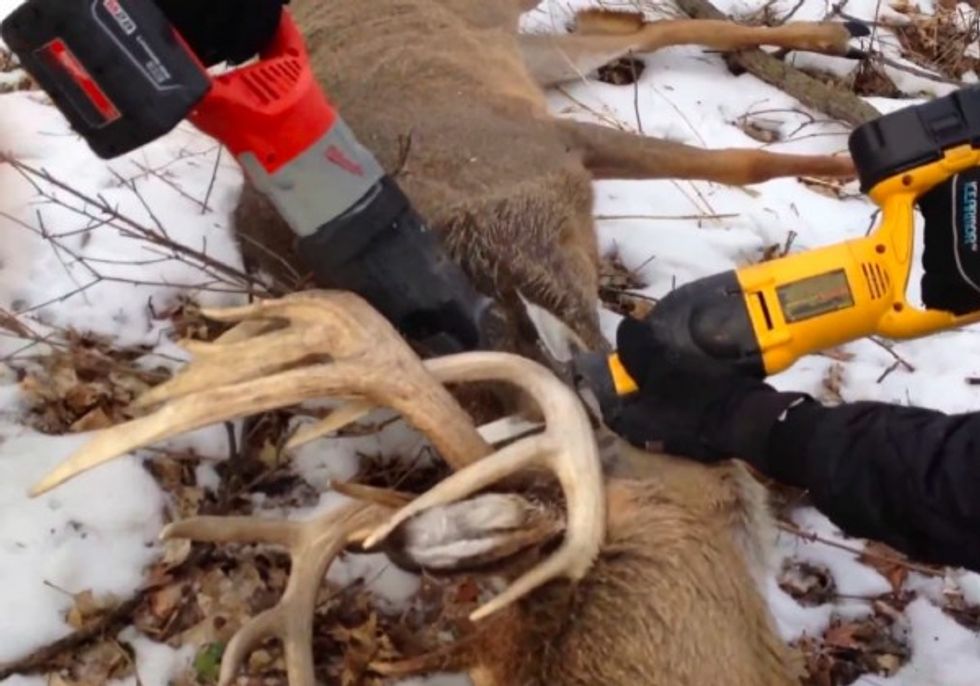 Image source: YouTube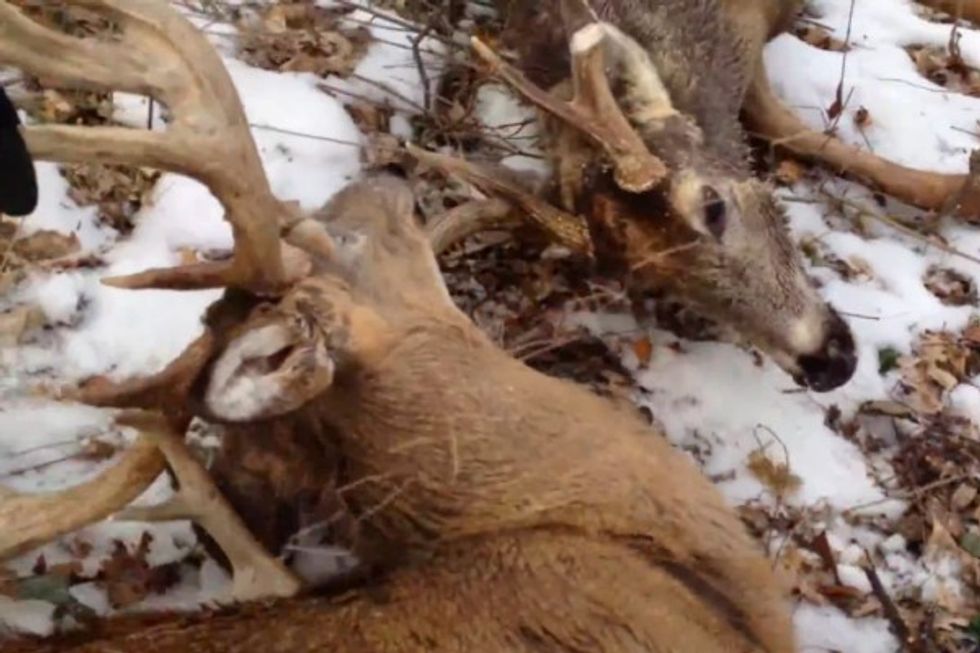 Image source: YouTube
The buck, now free, ran off.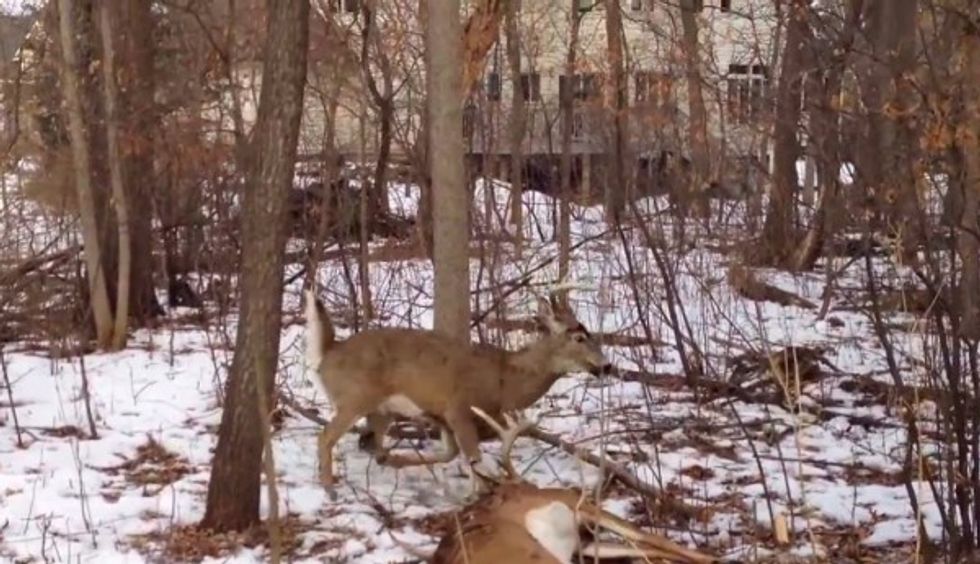 Image source: YouTube
Much was odd about this case, Lt. Jackie Glaser of the Minnesota Department of Natural Resources said. First, the majority of bucks shed their antlers before winter, but a few do keep theirs even through spring; Glaser said this pair could have been dueling over territory. Second, most of the time when bucks are found with locked antlers, both are dead.
"It is very rare we find one dead and one alive," Glaser told the StarTribune.
And while police are trained to use Tasers on animals, it rarely occurs. "Doesn't happen every day that you would [Taser] a deer," Syhre told paper.
Police posted video of the incident here.
This story has been updated.
—
Follow Dave Urbanski (@DaveVUrbanski) on Twitter