To the vast majority of moviegoers, there likely wasn't anything particularly eye-catching about the rifles used by Bradley Cooper, who played famed Navy SEAL and military marksman Chris Kyle, in the movie "American Sniper."
But to custom rifle-maker George Gardner, a couple of scenes mean the world.
Gardner founded a rifle-making outfit in North Kansas City, Missouri, that Kyle mentioned in a very significant way in his autobiography on which the film is based:
"Since I'm talking about guns, I'll mention that my current favorites are the weapons systems made by GA Precision, a very small company started in 1999 by George Gardner. He and his staff pay close attention to every detail, and his weapons are just awesome. I didn't get a chance to try one until I got out of the service, but now they're what I use." (pp. 103-104, kindle version)
The post-active duty weapon to which Kyle referred in his book is the GA Precision Gladius model, Gardner told TheBlaze. In fact, the Gladius figures prominently in many later — and iconic — photos of Kyle.
Gardner pointed out this iconic photo of Kyle, which he said features him holding a GA Precision Gladius rifle. (Image source: AP)
So when it came time for Clint Eastwood to make the silver screen version of "American Sniper," a cash-strapped production team came calling for Gardner in regard to Kyle's favorite civilian-life long-distance shooter.
"They didn't get enough money to be buying all the rifles," Gardner told WDAF-TV in Kansas City. "So they asked us if I would loan them one for the movie and I said 'Of course,' which for me was great because I got it back with a letter stating it was in the movie, there's pictures of Clint Eastwood holding it, pictures of Bradley Cooper holding it and so it's cool to have it."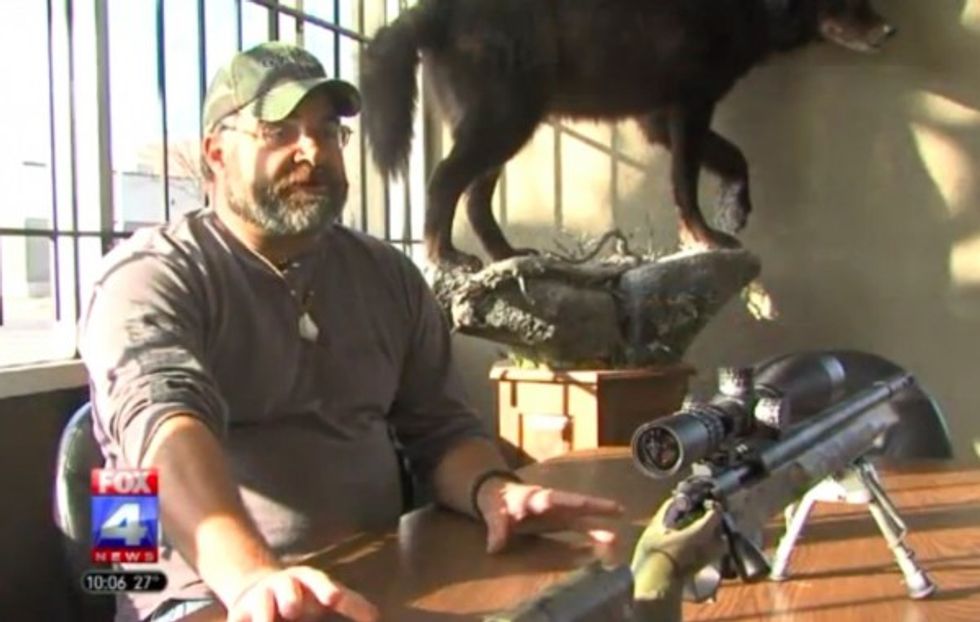 George Gardner sits with the Gladius used in "American Sniper." (Image source: WDAF-TV)
Kyle never made spec requests for the Gladius — he simply used the standard model. "He didn't ask for any changes," Gardner told TheBlaze. But since each time the small outfit gets a rifle order, the weapon is built by hand — and that's exactly what GA Precision did for "American Sniper."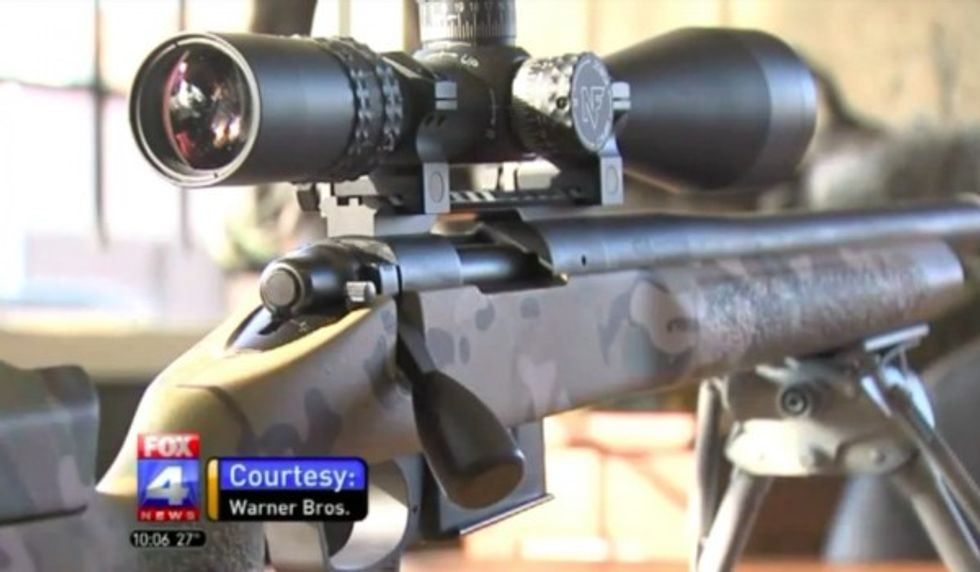 Image source: WDAF-TV
"It was in two good scenes," Gardner told TheBlaze of the scenes in which the Gladius appears. "When he's training four wounded vets at the range, and one where he and his son are hunting."
As you can imagine, Gardner has received numerous offers from buyers interested in procuring the Gladius used in "American Sniper," but he's nixed them all, WDAF-TV reported. And you won't find Kyle's glowing endorsement of GA Precision in any of the company's advertising, either.
Gardner just feels fortunate that his handiwork has become part of movie history — and that he got a final chance to see Kyle at the annual SHOT show before he was killed two years ago.
"I enjoyed talking to Chris when I got the chance," Gardner told TheBlaze.
—
Follow Dave Urbanski (@DaveVUrbanski) on Twitter