The 15-year-old captured in a viral photograph receiving job training from crew members at a North Carolina Target went in for his final job interview Thursday night — and there was a very special surprise waiting for him.
— Scroll down for video —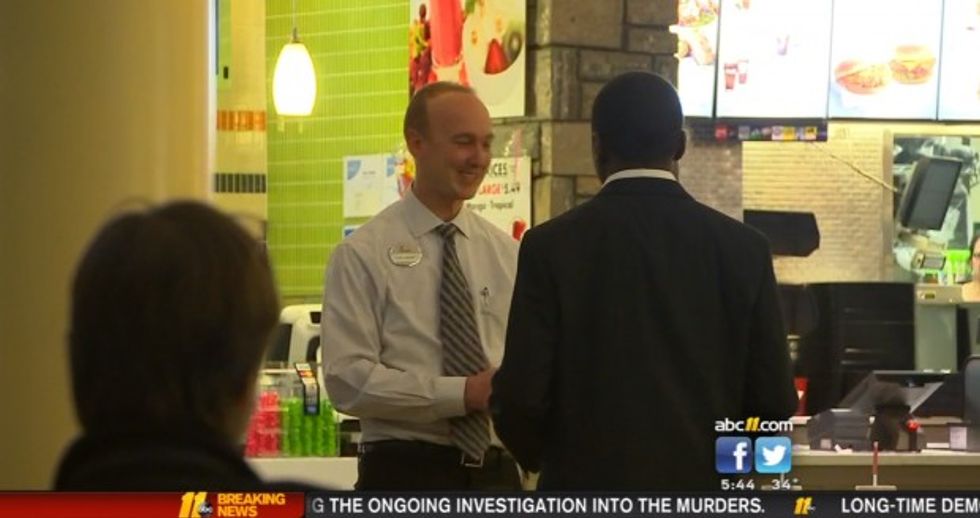 Image source: WTVD-TV
Hidden WTVD-TV news cameras captured Yasir Moore sit down with Chick-fil-A restaurant owner David Langston at a Raleigh shopping center.
"I really appreciate you coming in tonight," Langston told Moore. "I think we are ready to offer you a job at Chick-fil-A of Triangle Town Center mall."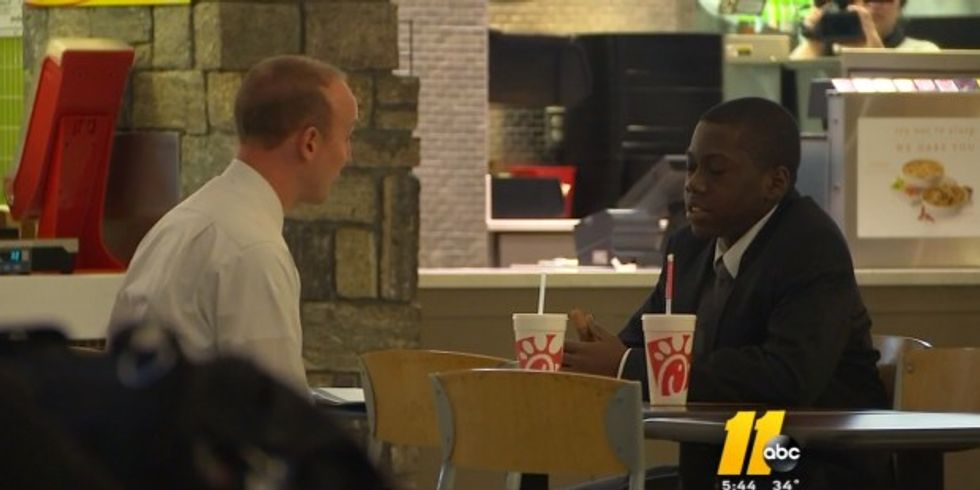 Image source: WTVD-TV
As the restaurant owner handed Moore his very own Chick-fil-A tie, he said, "We may have someone in the food court that can help us out with that."
Out of hiding came the Target crew members that were shown in the viral photo providing the young man with advice.
"It's refreshing to my heart, it's refreshing to my soul and I'm deeply grateful I was a part of it, and I'll remember it forever," Target team member Dennis Roberts told WTVD.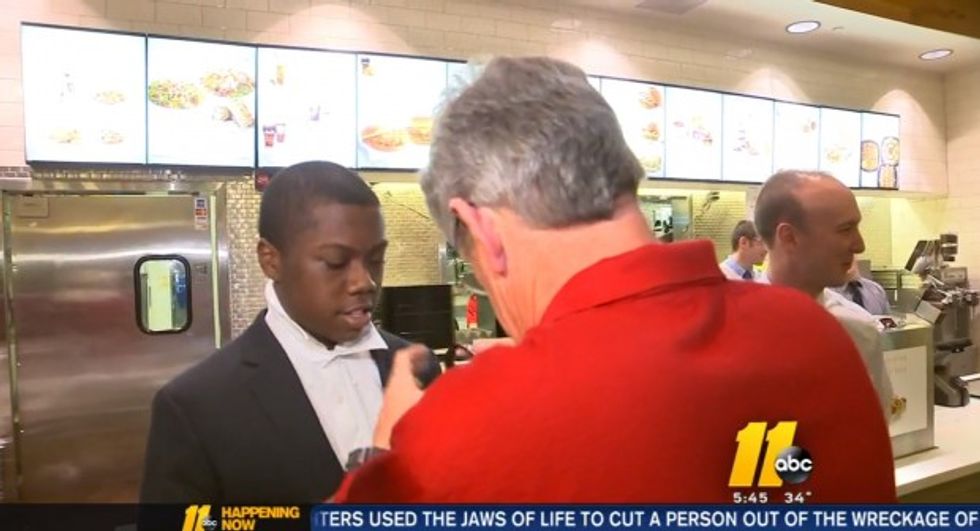 Image source: WTVD-TV
Moore said he no longer views the Target crew members as strangers.
"They're like family to me now, because they helped me so much," he told the local ABC affiliate.
Audrey Mark, the woman who took the widely-circulated photo, said the experience was "very emotional for everybody."
"They didn't just change my life, they're going to help me change other people's lives," Moore added.
—
Follow Oliver Darcy (@oliverdarcy) on Twitter