A pair of divers were surprised to make a decades-old discovery submerged just off the coast of San Diego recently.
Dennis Burns and Ruth Yu were diving near Mission Beach when they spotted a plane in a shallow area, about 60 feet deep, KSWB-TV reported.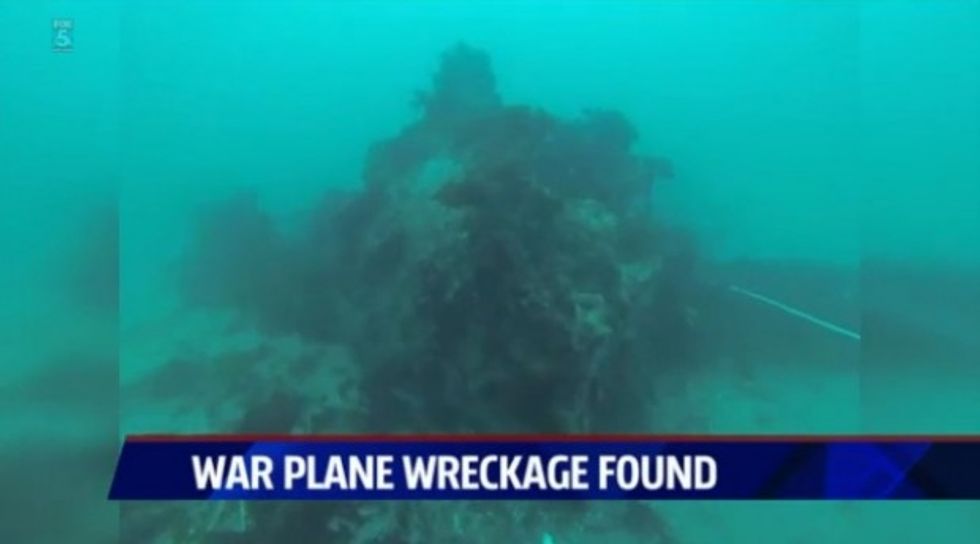 Image source: KSWB-TV
"We dove through a lot of rock piles and trash cans and then one day we found an airplane," Burns told the local Fox affiliate.
[sharequote align="center"]"When he came up he was completely overwhelmed."[/sharequote]
"When he came up he was completely overwhelmed," Yu echoed. "Even before he could get his mouthpiece off he was saying, 'It's a plane, it's a plane! I found a plane.'"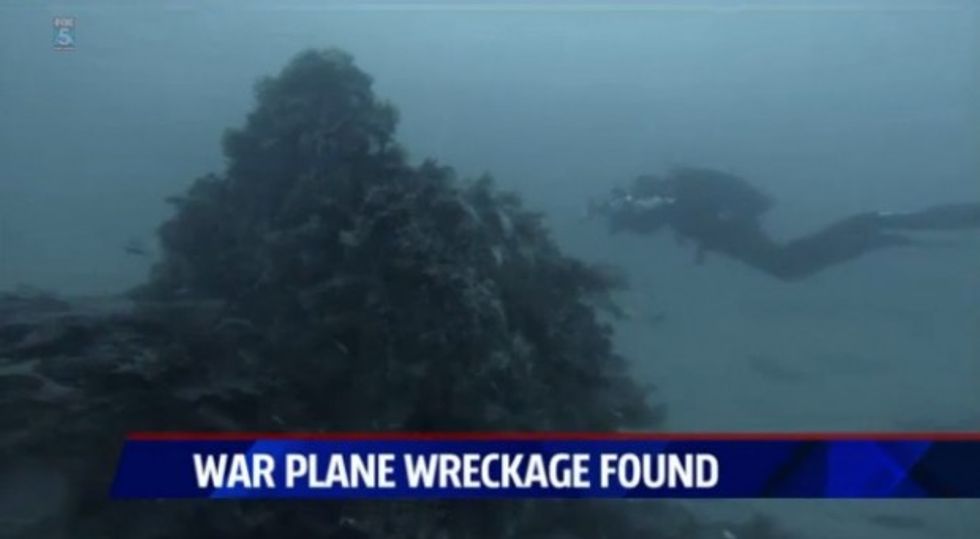 Image source: KSWB-TV
Thanks to its Bureau of Aeronautics identification plate, the Korean War-era aircraft was able to be identified as the A-1 Skyraider, KSWB reported.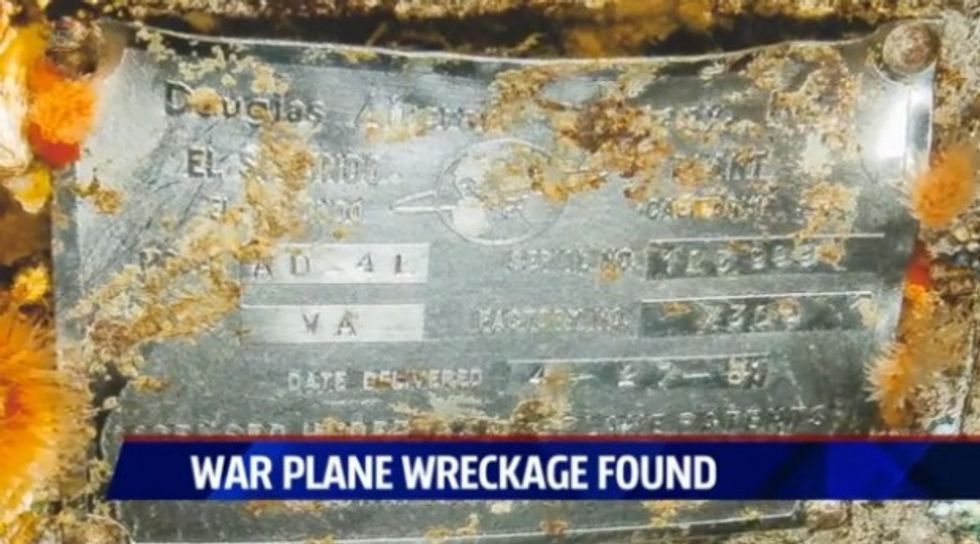 Image source: KSWB-TV
It crashed more than half-a-century ago, in 1953 and had remained underwater since.
"It was just incredible that a wreck like that could lie so close to a populated area and not be found," Yu said.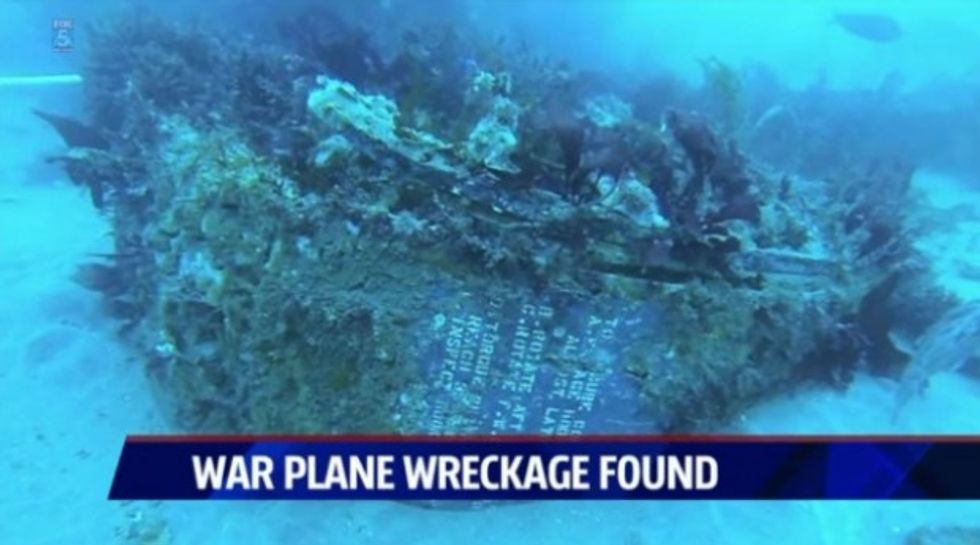 Image source: KSWB-TV
According to KSWB, the aircraft was also located with four 20-millimeter cannons and hundreds of other artifacts.
Since the discovery, the divers have spoken to the pilot's family.
"Just today I was talking to the daughter of the pilot whom, on the day of the crash, her mother was eight months pregnant with her and her father was out flying airplanes over the ocean and landing them in the ocean and they're just beside themselves," Burns told KSWB. "They're wanting to come out and dive on the plane themselves."
The pilot, identified as Charles Kelly, was taken to the hospital but checked out and released back to duty later that afternoon, Burns said.
Regarding the discovery, the diver added, "I was stunned that the greatest thing I've ever dove was in my backyard."
—
Follow Oliver Darcy (@oliverdarcy) on Twitter