Hundreds of Apple employees have been secretly working on developing an electric car, according to a Friday report in the Wall Street Journal.
Sources familiar with the project told the newspaper that the project, code-named "Titan," has been in the works for the past year.
Initial design plans call for a vehicle that resembles a minivan, one source told the Journal.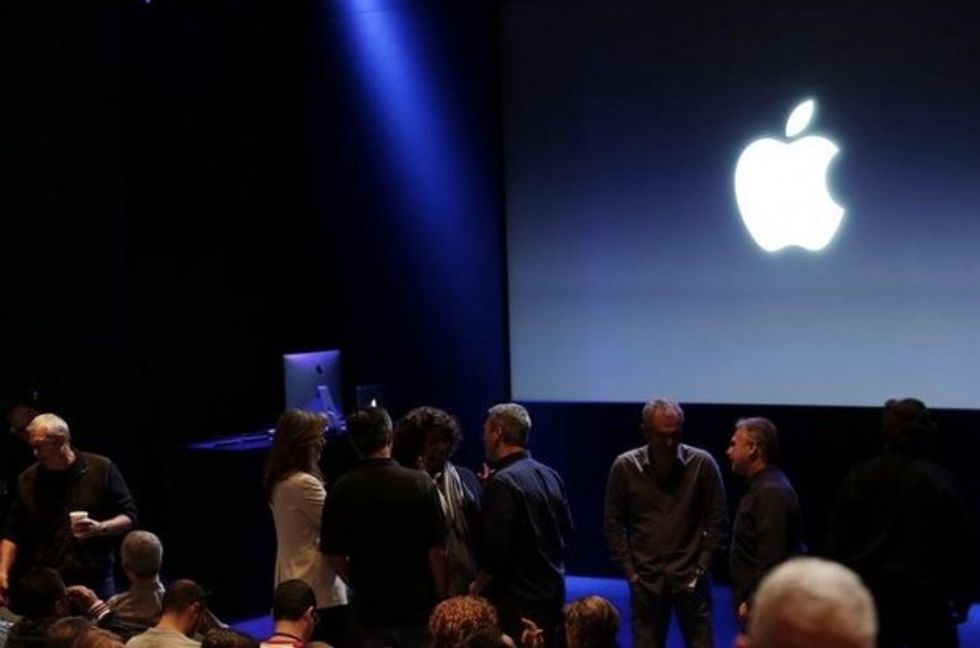 Attendees wait for the start of an event at Apple headquarters on Thursday, Oct. 16, 2014 in Cupertino, Calif. (AP Photo/Marcio Jose Sanchez)
The report comes weeks after a mysterious van with a strange apparatus on its roof was spotted roaming the streets of a Northern California city. That vehicle was leased to Apple.
Just days ago, a purported Apple employee told Business Insider that Apple was working on a project that will "give Tesla a run for its money."
Apple declined to comment to the Journal, but the newspaper noted that, per his Linked In account, the president and chief executive of Mercedes-Benz Research and Developing North America had been hired by the multi-billion dollar computer company.
According to the Journal report, Apple's product design Vice President Steve Zadesky, a former Ford Motor Co. engineer, was assigned to head the project and authorized to create a 1,000-person team.
"There are products that we're working on that no one knows about," Apple CEO Tim Cook said in a September interview. "That haven't been rumored about yet."
—
Follow Oliver Darcy (@oliverdarcy) on Twitter