After a Texas woman fatally shot a man investigators say was trying to force his way into her home earlier this week, the Van Zandt County sheriff offered a message to other homeowners you just don't hear every day.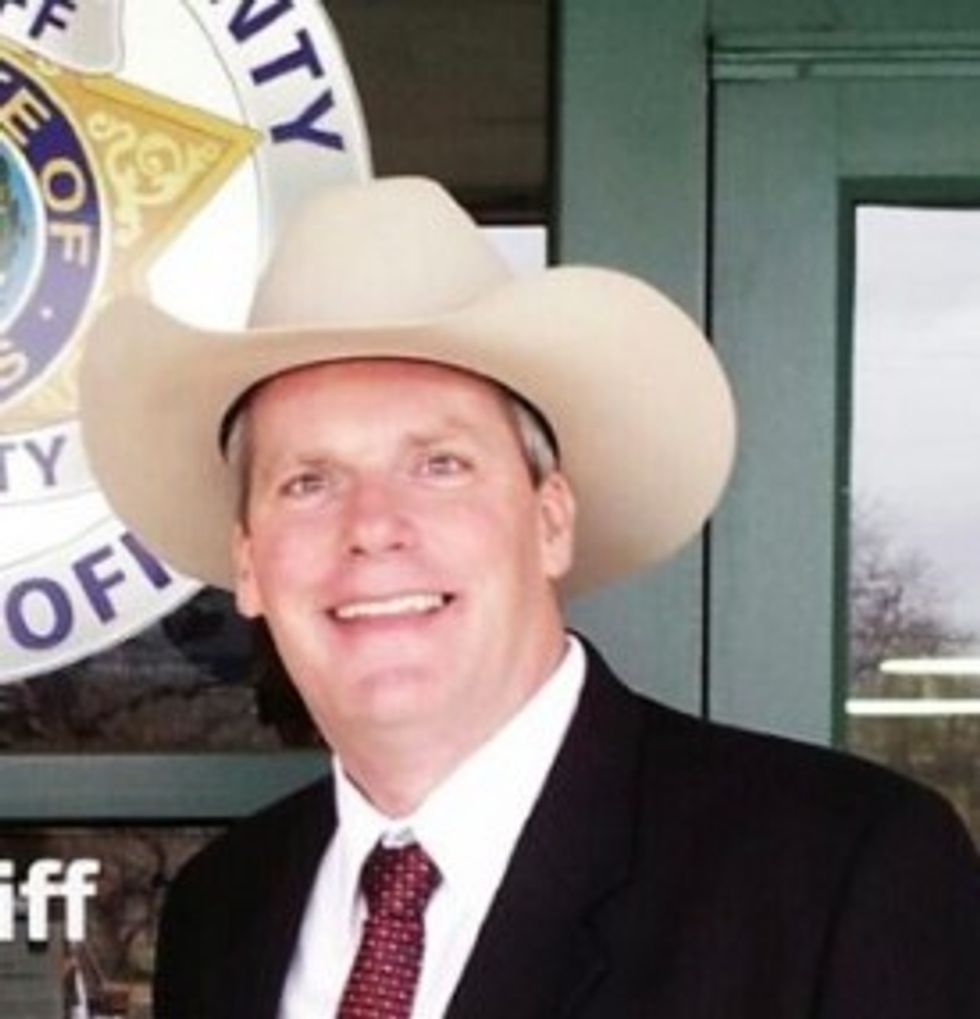 Sheriff Michael Lindsey Ray (Image source: Facebook)
"Presently, as the result of underfunding and inadequate staffing at the Van Zandt County Sheriff's Office, homeowners need to take appropriate precautions to protect their families," Sheriff Michael Lindsey Ray stated, according to KLTV-TV. "I will continue to support the law-abiding citizens of our community when they are forced to take actions to protect their lives, liberty and property."
The sheriff's remark sent more than a small ripple through the community, not to mention the office of the county judge.
"It's disappointing and it saddens me that as elected officials in Van Zandt County we're going to start pointing fingers," Van Zandt County Judge Don Kirkpatrick told KLTV.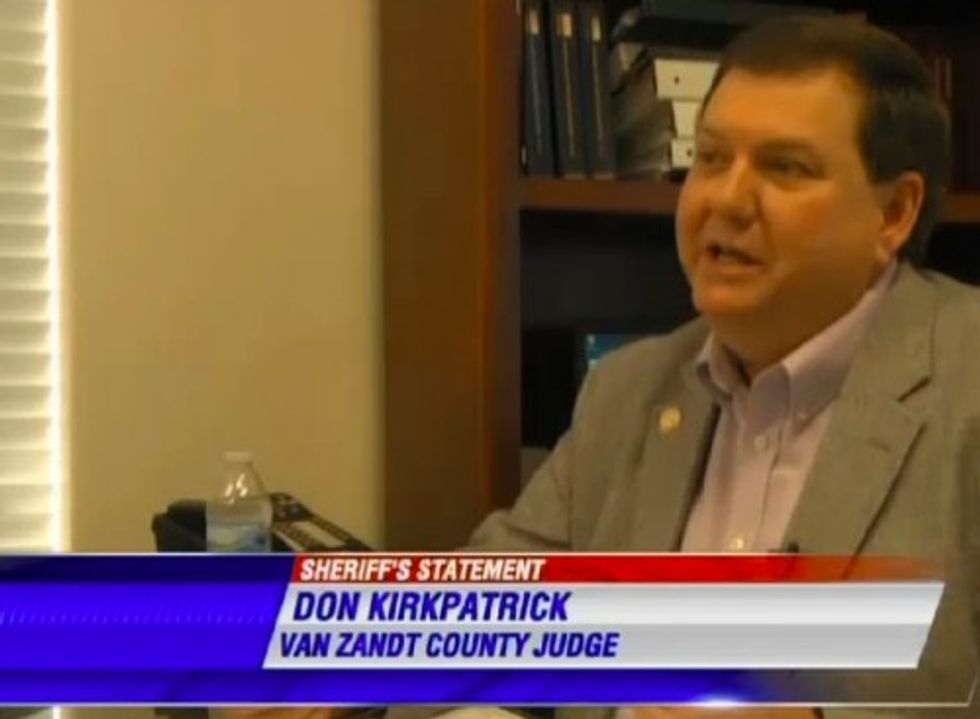 Image source: KLTV-TV
Kirkpatrick added a note to residents who could be alarmed over Ray's statement: "You are safe in Van Zandt County. There's no need for alarm or panic or anything. Van Zandt County is a safe county to live in."
Roxanne Lewis told KLTV that Ray's message wasn't reassuring.
"The fact that he's telling us that we have to protect ourselves is kind of scary," she said. "I don't know how to shoot a weapon. I don't own a weapon."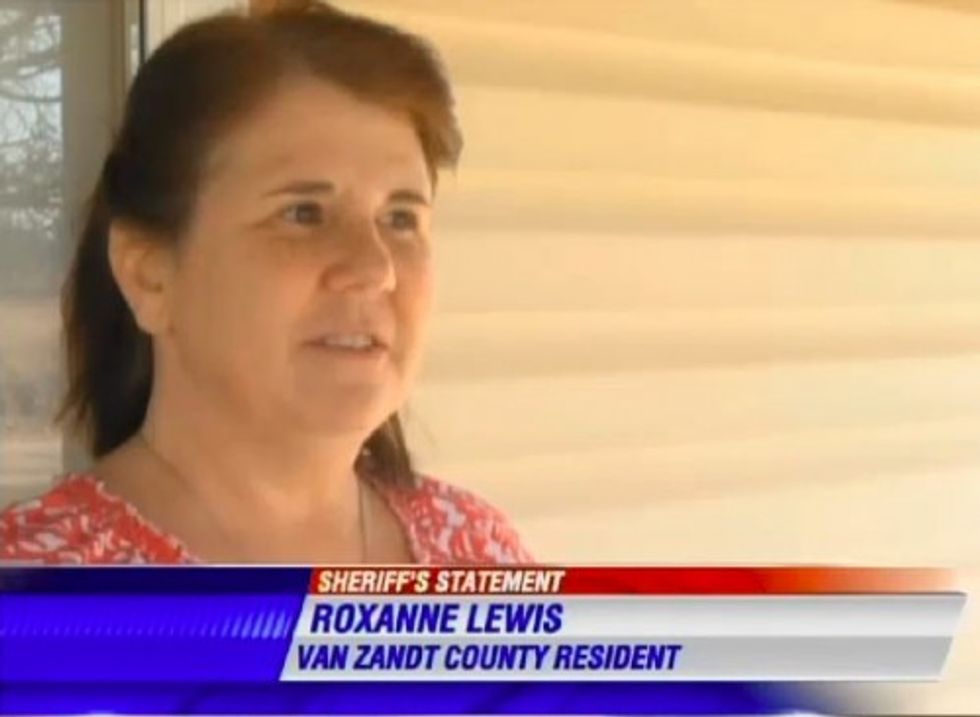 Image source: KLTV-TV
Kirkpatrick told the station that even though the county is over $80 million in debt, officials have tried to improve things for the sheriff's department.
"Four deputies and a jailer [were] added to that department," the judge told KLTV. "We've also given 13 vehicles… I am very proud of our sheriff. He does a great job and the sheriff's department does a great job with what they've got to work with."
Ray was not immediately available to respond to TheBlaze's request for comment Friday.
With regard to Tuesday's fatal shooting, police said the would-be home intruder was also an arson suspect with a very thick rap sheet.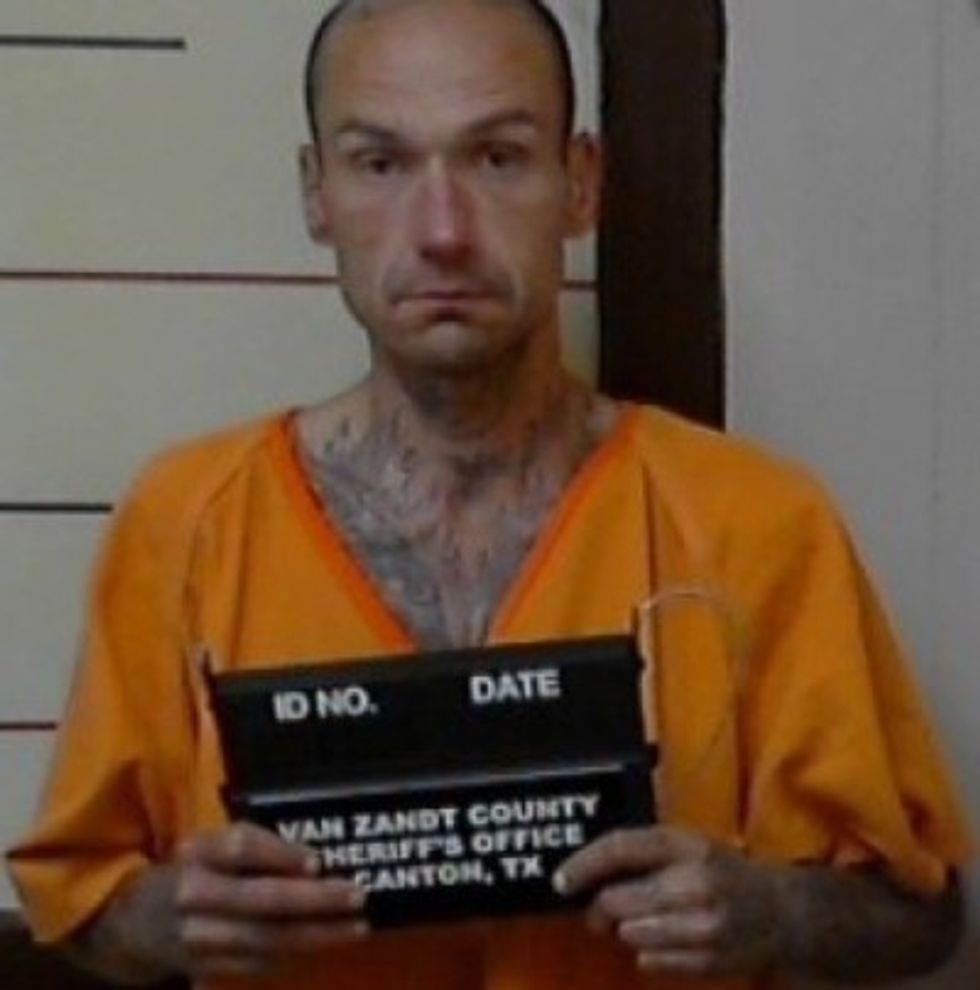 Image source: Van Zandt County Sheriff
In fact, 37-year-old Christopher Ray Foster had just been released on bond from the Van Zandt County Jail for failure to comply with registration requirements as a sex offender.
(H/T: Opposing Views)
—
Follow Dave Urbanski (@DaveVUrbanski) on Twitter