Five talented singers got together earlier this week to create an amazing medley of 28 popular love songs from the 1960s to present day.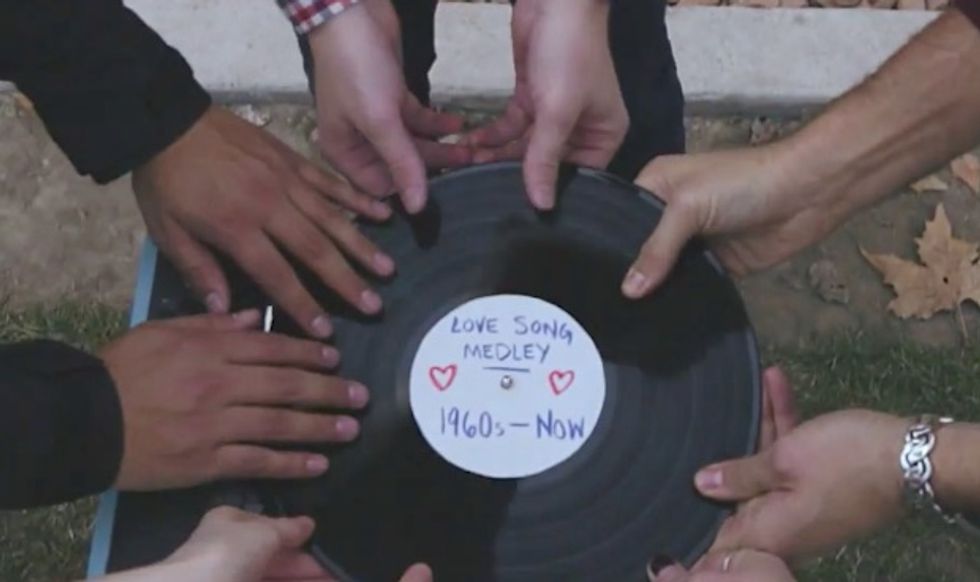 Image: YouTube
Singers David Osmond, Ashley Hess, Eric Thayne, Maddie Wilson and AJ Rafael cover a broad range of hits from Elvis Presley to Ed Sheeran.
We double-dawg-dare you to not sing along.
Click here for a complete list of the songs, in order of appearance on the video.
__
Follow Mike Opelka (@Stuntbrain) on Twitter.