Think "Saturday Night Live" was funnier back in the day?
You might be surprised to read an early review.
On Saturday, the Hollywood Reporter republished its first take of "SNL," originally published back in 1975 after the show's first episode.
The review was pretty terrible.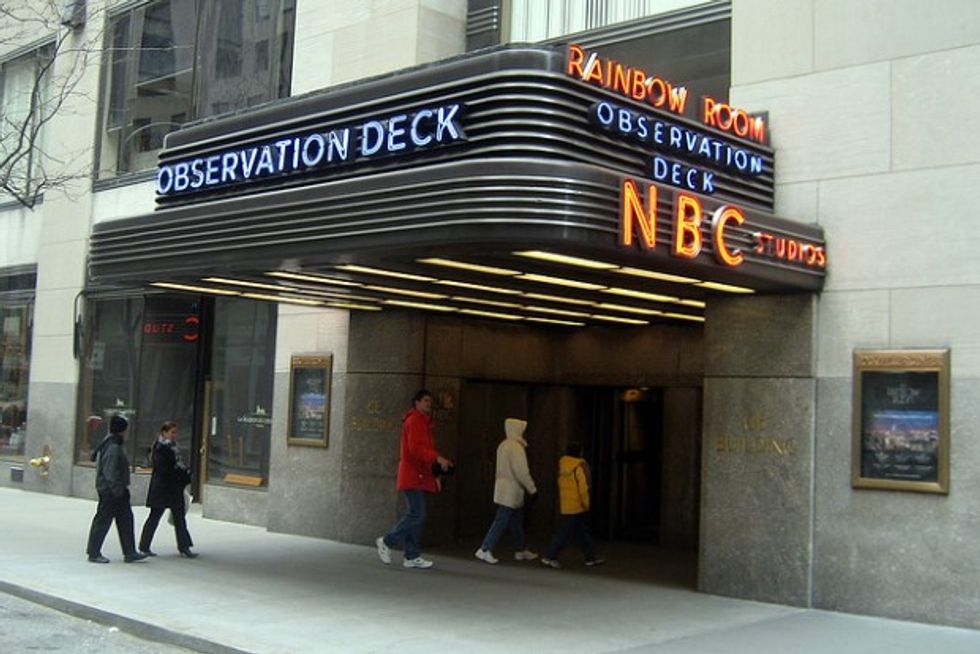 30 Rockefeller Center, home to the 'SNL' studio. (Image via Wally Gobetz/flickr)
"NBC's live late-night musical-comedy series, 'Saturday Night,' got off to a less than auspicious start with comic George Carlin as the opening night host," the Reporter's 1975 review begins. "The 90 minute show, which replaced reruns of 'The Tonight Show With Johnny Carson,' was plagued throughout with a lack of exciting guests and innovative writing, helping to keep the debut at a lackluster pace."
Decrying both a lack of humor and a lack of technical malfunctions (which would have apparently made the show more interesting), the review concludes, "while individual lines were humorous, the overall effect was not."
The Reporter's verdict: "The ultimate success of this series will depend largely on producer Lorne Michaels' mixture of guests and hosts, and his immediate upgrading of the comedy material being turned out by his staff of ten writers."
Despite the early panning, 'SNL' did indeed seem to achieve "ultimate success," with a 40th anniversary show scheduled for Sunday at 8 p.m. ET.
—
Follow Zach Noble (@thezachnoble) on Twitter