WASHINGTON (TheBlaze/AP) — If you have to keep light-of-sight contact with a drone, how much can you really do with it?
The government is proposing rules to usher in a new era in which small, commercial drones zipping through U.S. skies are a part of everyday life — but some proposed rules could keep drones from doing certain tasks, including making deliveries.
DOT and FAA Propose New Rules for Small Unmanned Aircraft Systems http://t.co/4r6LuxbDUB pic.twitter.com/nms8DYRUol

— The FAA (@FAANews) February 15, 2015
It is likely to be two or three years before the rules are made final, but federal officials said Sunday that once they are in place the economic and safety benefits of unmanned aircraft are expected to be enormous.
Among the chores that officials envision drones performing: Aerial photography and mapping, crop monitoring, and inspections of cell towers, bridges and other tall structures.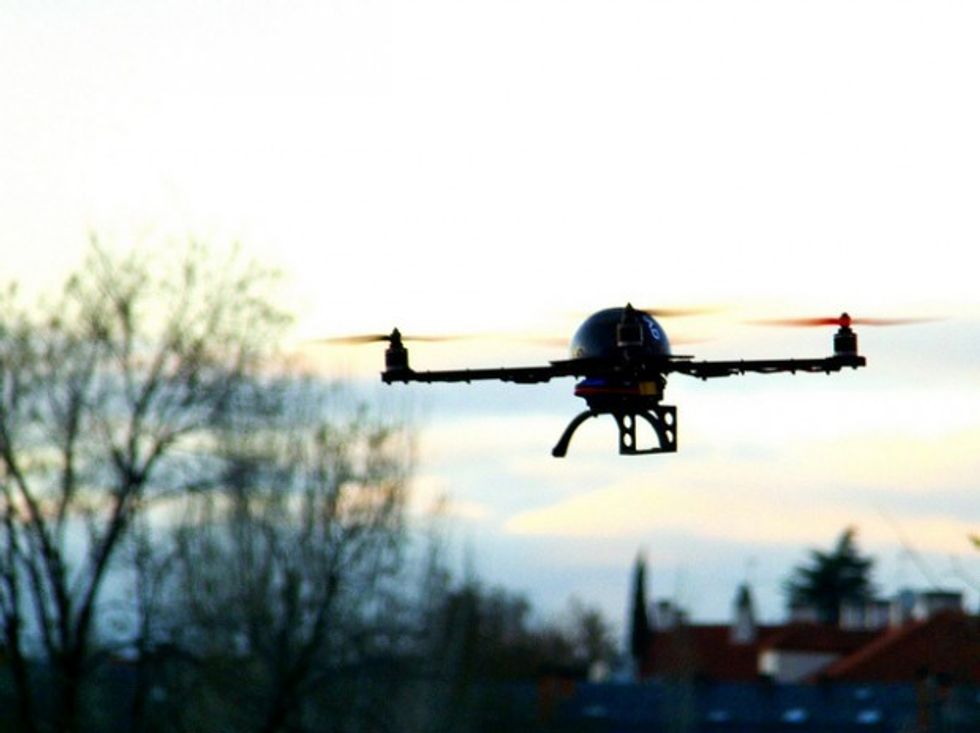 (Image via David Rodriguez Martin/flickr)
But the proposal includes safety restrictions such as keeping drones within sight of operators at all times and no nighttime flights. That could mean no package or pizza deliveries by drone.
See a section from the Federal Aviation Administration's press release below: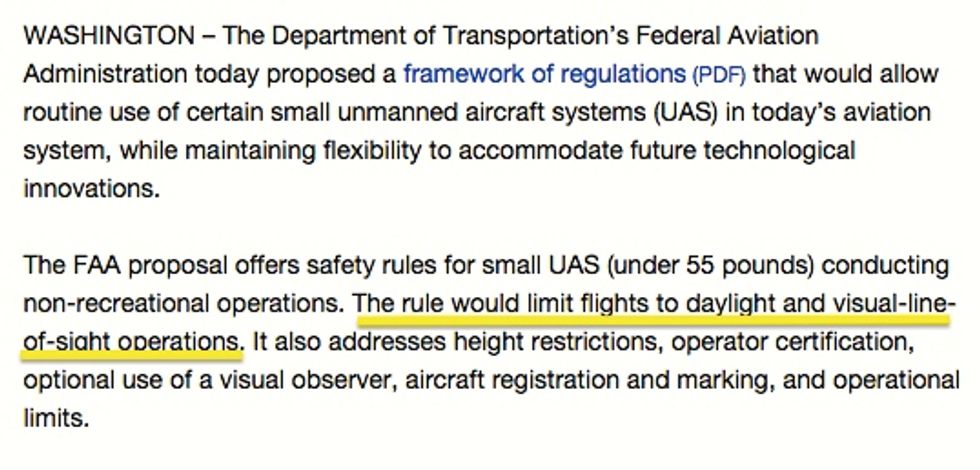 (Image via FAA/TheBlaze)
President Barack Obama also issued a memorandum to federal agencies Sunday specifying measures to guard against abuse of data collected in drone flights, requiring agencies to review privacy and civil rights protections before deploying drone technology and to follow a range of controls.
Personally identifiable information collected in drone flights is to be kept no longer than 180 days — with some exceptions.
This story has been updated.
—
Follow Zach Noble (@thezachnoble) on Twitter