One juvenile was arrested for battery and resisting an officer without violence while a second juvenile was arrested on misdemeanor drug charges amid a chaotic scene Saturday night at a Florida movie theater, WFTV-TV reported.
Orange County deputies said up to 900 youths, described as middle-school and high-school aged, tried at the same time to enter a movie theater at the West Oaks Mall in Ocoee.
"My anxiety hit the roof. I was like, 'How do we get out?'" moviegoer Jessica Weckerly told WFTV.
About 300 got in before security gates closed, the station said; police added that another 100 got in and caused a disturbance.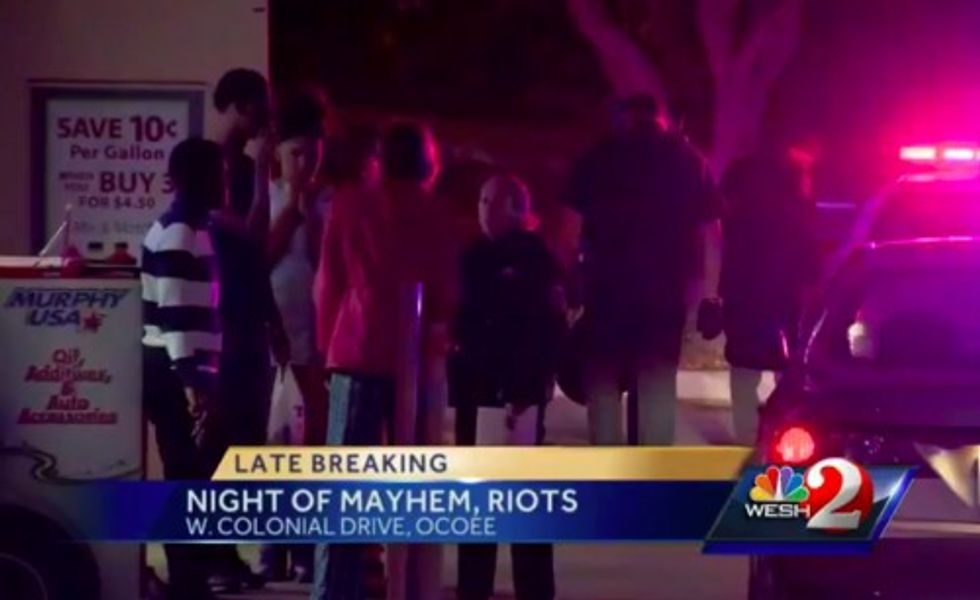 Image source: YouTube
"It was like a herd of elephants coming up the corridor and (racing) up the stairwell," Weckerly added. "Just bum-rushed the entire theater."
There were fights as well, witnesses told WFTV.
It's almost seemed...like, 'We're taking over,'" Brian Weckerly added to the station.
After police from Ocoee and Winter Garden got things under control, there was a gunshot outside, WFTV said, adding that one person was robbed in the parking lot and officers recovered a stolen car with drugs inside.
"Kids show up with guns, shooting guns in the air, robbing people, stolen cars, drugs. That's a big concern to us," Lt. Paul Hopkins of the Orange County Sheriff's Office told WFTV.
Jessica Weckerly had a different assessment: "Just a bunch of stupid kids," she told the station. "Even came up to us and messed with us."
No injuries were reported, WFTV noted.
A similar incident occurred in Jacksonville on Christmas night in 2013.
(H/T: The Gateway Pundit)
—
Follow Dave Urbanski (@DaveVUrbanski) on Twitter