A new map drawing upon Gallup polling data aims to illustrate which U.S. states have the highest and lowest percentage of church attendance.
With 51 percent of those asked saying they attend religious services once a week, Utah had the highest percentage of self-reported church attendance.
Immediately following the Beehive State was Mississippi with 47 percent. Both Alabama and Louisiana were tied for third, with 46 percent of state residents reporting weekly attendance.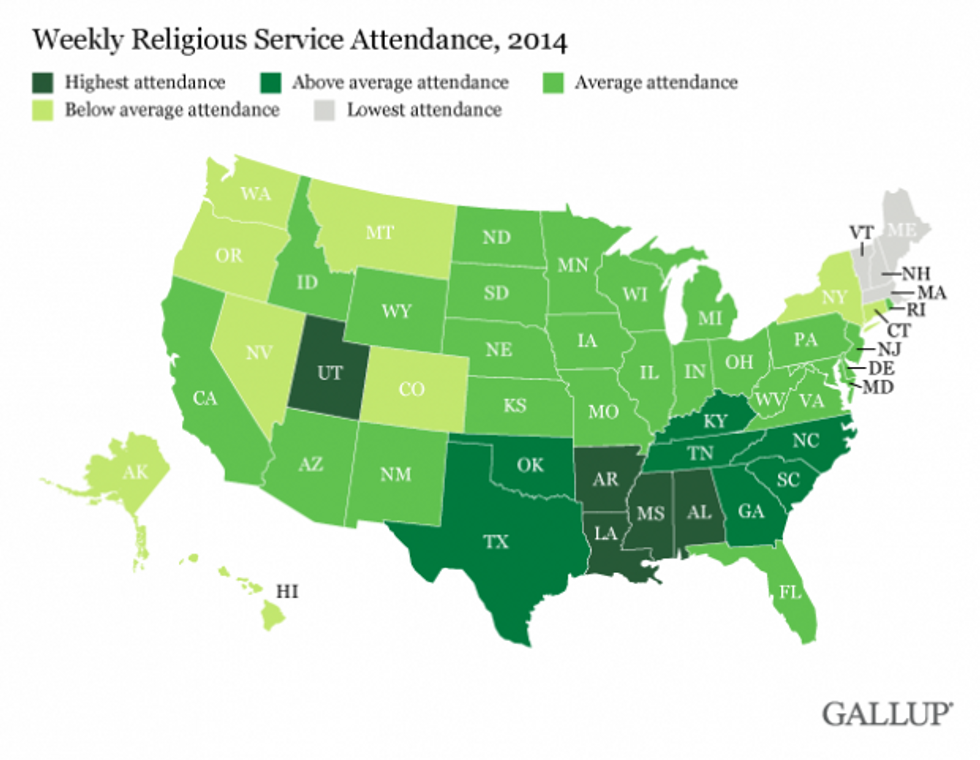 Image source: Gallup
Which states report the lowest percentage of visits to church? Most reside in the Northeast.
Vermont topped the list with only 17 percent of participants saying they attend weekly services. New Hampshire and Maine followed, with 20 percent of residents saying they attend church weekly.
According to Gallup, the results were based off Gallup Daily interviews conducted throughout 2014 which involved a total of 177,030 participants. Individuals were asked, "How often do you attend church, synagogue or mosque — at least once a week, almost every week, about once a month, seldom, or never?" The results in the map were based on the "once a week" answer.
—
Follow Oliver Darcy (@oliverdarcy) on Twitter