San Diego State University's Lady Aztecs women's golf team was looking for a way to promote the upcoming NCAA golf season.
We think they may have found a solution.
Among their many feats, watch as seven members line up and putt at the same time at the same hole — the result is pretty mesmerizing.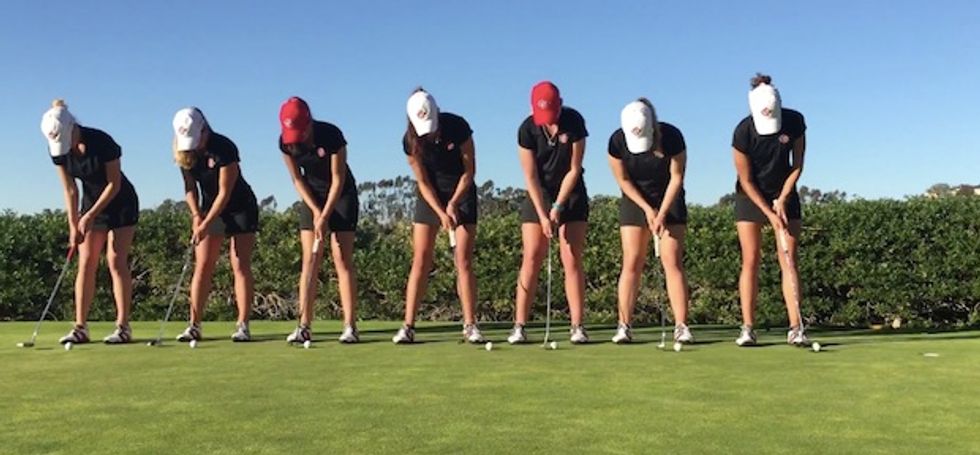 Image source: YouTube
Check out the 55-second video compilation:
—
Follow Mike Opelka (@Stuntbrain) on Twitter.