The glimmer of lights on the Las Vegas strip is iconic, but it takes on an entirely different vibe when viewed in night vision during war games hosted by the U.S. Air Force.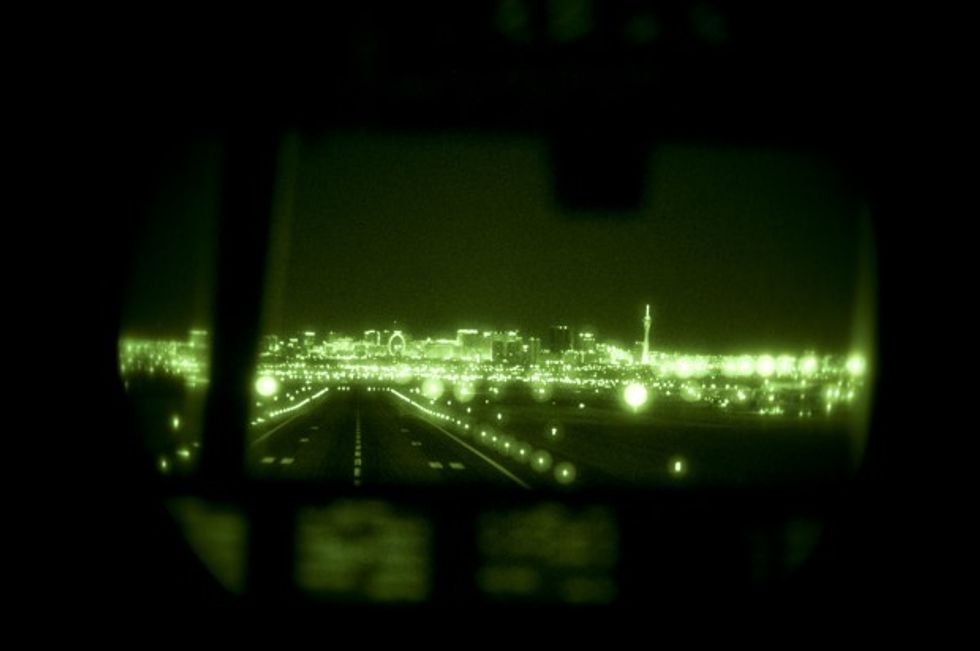 A Royal Australian air force C-130J Super Hercules lands at Nellis Air Force Base. The Las Vegas strip sits in the background.(Photo credit: U.S. Air Force/Senior Airman Thomas Spangler)
This picture of a Royal Australian Air Force C-130J Super Hercules was snapped during Red Flag, a military exercise that started in 1975 at Nellis Air Force Base and has involved dozens of countries.
"Red Flag still accomplishes the original objective it set out to in 1975,"  Lt. Col. John Stratton, commander of the 493rd Fighter Squadron, said in a statement about the games, which wrapped up last week. "It provides realistic training to make our force more survivable in combat."
Stratton said Red Flag events help incorporate lessons the military has learned in real operations and other exercises so military members are prepared for the real deal.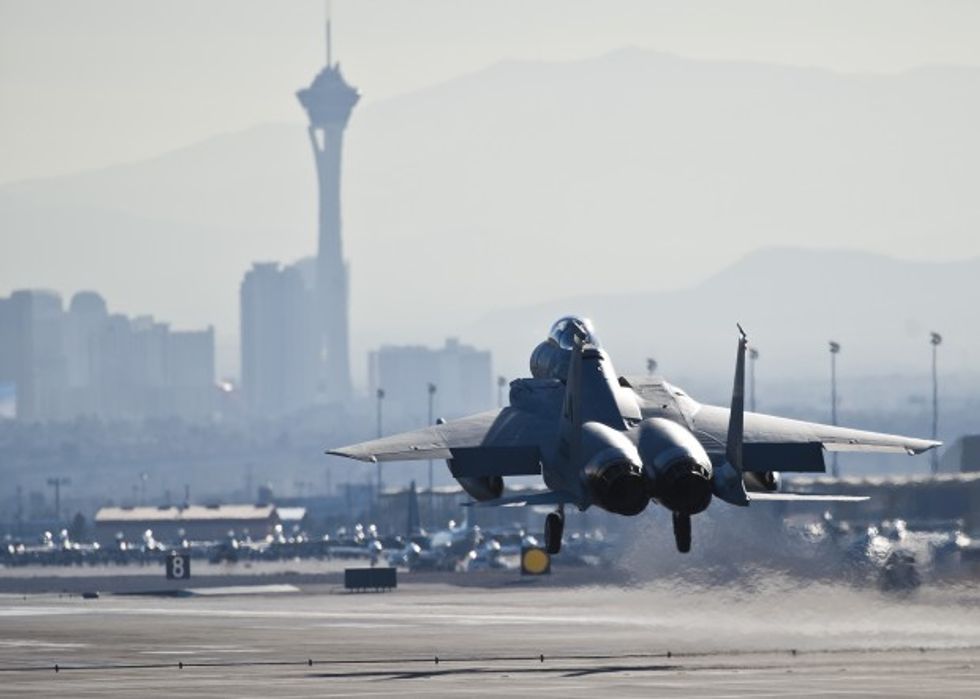 This year marked the 40th anniversary of Red Flag. (Photo credit: U.S. Air Force/Staff Sgt. Siuta B. Ika)
"They've developed a variety of extremely difficult scenarios that build on each other from day to day so we aren't going out to execute the same mission over and over again," Stratton said.
According to another Air Force news release about the event, more than 200 aircraft are involved in Red Flag.
"We get to see every aircraft in the U.S. Air Force arsenal," Master Sgt. Felsia Jones with the 99th CES Fire Station 1 said in a statement. "We are also lucky enough to see many international aircraft and meet partner nation personnel."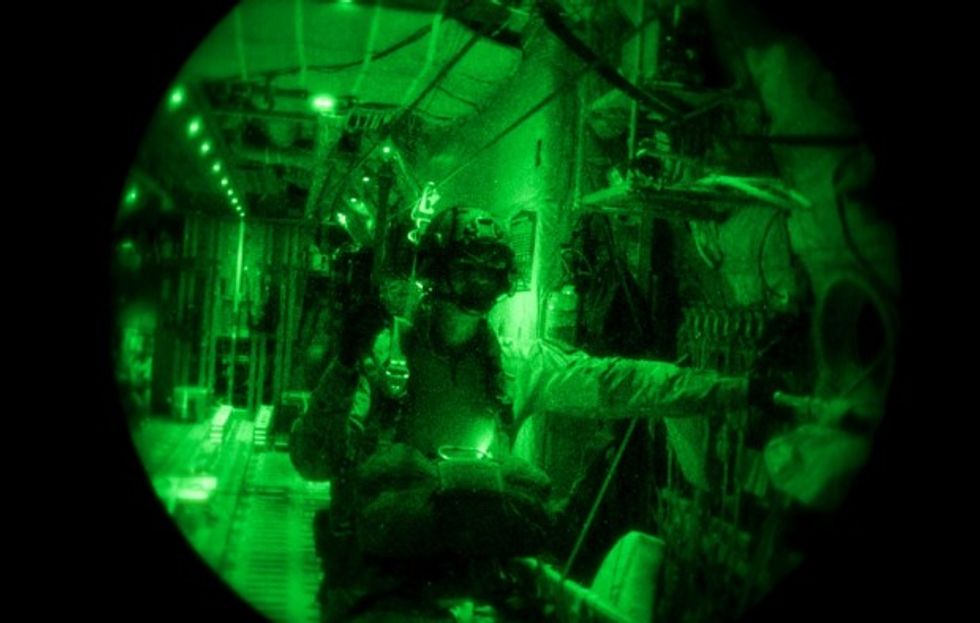 According to the U.S. Air Force, Tech. Sgt. Dave Scarborough with the 58th Rescue Squadron Survival Evasion Resistance and Escape specialist prepares to do a static line jump in this photo. (Photo credit: U.S. Air Force/Senior Airman Thomas Spangler)
"Nowhere else will you find such a coordinated environment to test every aspect of our warfighting capabilities," Col. Brian Dudas, commander of the Red Flag 15-1 Air Expeditionary Wing and commander of the 48th Fighter Wing Vice, said of Red Flag. "Nowhere else will you find such a well-trained team dedicated purely to replicating the best of the threats, challenges and issues we may face in combat operations."
The benefit of running Red Flag with other squadrons of the U.S. military, the Royal Australian Air Force and the United Kingdom's Royal Air Force is that it also gives these groups the the opportunity to understand and coordinate operations now so it is more seamless should they ever be called to work together in real-world scenarios, Dudas explained.
For the civilian community, Red Flag meant more noise from the jets training over the Nevada Test and Training Range.
Check out more photos from Red Flag on Nellis Air Force Base's website.
(H/T: Daily Mail)