In the latest edition of "Lie Witness News," late night TV host Jimmy Kimmel sent a camera crew to Hollywood to quiz people about Oscar-nominated films and roles — including some made-up ones.
For example, one woman was asked, "What did you think of Helen Mirren's performance as Cate Blanchett as Judi Dench as Larry Bird in 'Birdman?' Was it powerful?"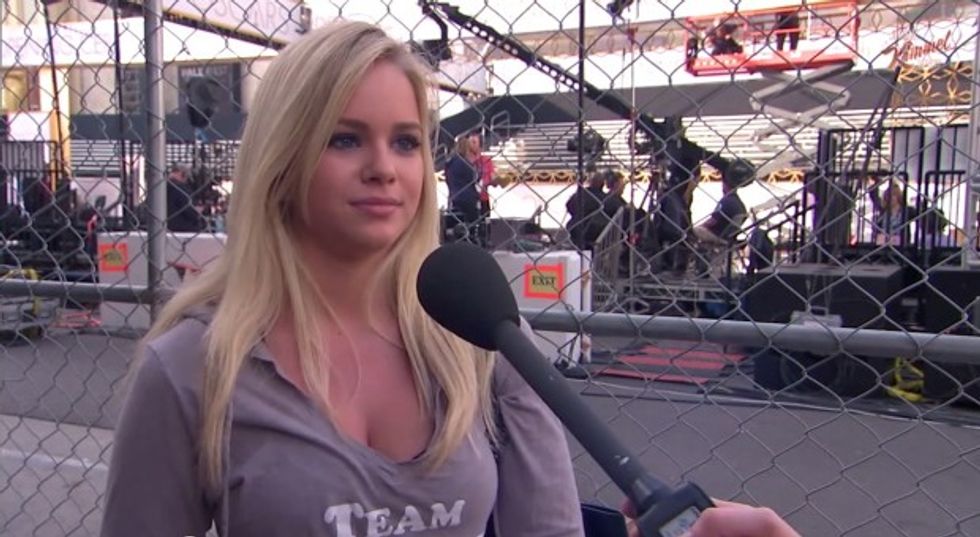 (YouTube/ABC)
"It was definitely powerful," the woman replied. "It was definitely something I recommend seeing. It really was wonderful."
Another woman agreed that Angelina Jolie did a great job playing Rosa Parks in "Selma," which obviously is not true either.
Watch the rest of the hilarious answers via ABC below:
---