Brittni Ruiz was one of the world's most famous porn stars before she abruptly left the adult entertainment industry in 2012 and devoted her life to Jesus Christ.
Ruiz, 27, who was known by her stage name, Jenna Presley, recently shared her journey with TheBlaze, describing the seven years she spent working in porn — and the transformation she went through after having a major realization while reading the book of Revelation.
Her career took root when Ruiz was an 18-year-old college student looking to make some fast cash. Having danced in the past, she decided that working in a strip club would be a consistent way to make a fair bit of money.
Not long after she took a job at a local club, Ruiz said some porn producers came in and made her an offer.
"Within a couple of months at the strip club there were producers who came in and they were tipping me large bills," she recalled. "I went and spoke with them and they said, 'We make romance movies. We think you're beautiful and will be a star.'"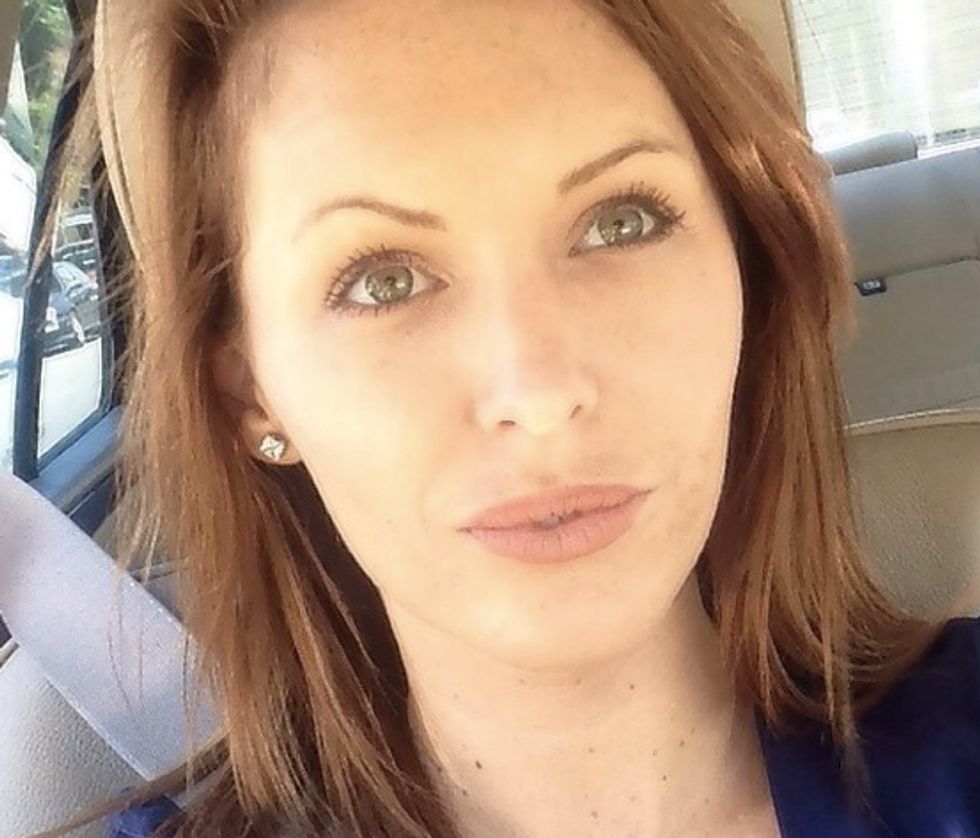 Brittni Ruiz (Image via Instagram/BrittniRuiz)
But Ruiz said that she wasn't fooled and knew full-well that these men worked in porn. Still, she found herself intrigued and agreed to meet with them the next day.
"I didn't really love or respect myself when I was 18 and I thought I could probably make really good money doing that," she said. "They put me in hair and makeup and they asked me to film a solo scene that day."
From there, Ruiz adopted the "Jenna Presley" name and began achieving success in the adult film industry.
"I felt I had made it. I thought 'I'm in the movies. I'm so successful, because what most people make in two weeks, I make in a day,'" she said. "It was this sense of pride. I told everybody. I didn't care what anybody thought."
It didn't take long, though, for the industry to wear on her, as Ruiz said she felt herself wondering, "What am I doing with my life?" just a year and a half into her new-found career. She considered quitting, but uncertainty held her back.
"I felt these lies of the enemy — 'What are you ever going to do with your life? Nobody is every going to hire you. Who on Earth in their right mind would ever hire you?'" she said. "I felt stuck in [the] industry."
As Ruiz continued acting in porn, she said that she began to take drugs — a habit that started after someone told her she was "fat" and needed to lose weight. Turning to cocaine first, she said it didn't take long before other drugs entered into the picture.
"After a while, cocaine just wouldn't get me high," she said. "It went to pills, heroin and, at one point, meth. I needed something to numb the pain that I was feeling."
Eventually, her drug use and qualms about the adult film industry came to a head, with Ruiz recalling two very different breaking points. The first was in 2009, when she desperately phoned her grandmother.
"I wanted so badly to end my life. I was just crying out for help and I called my grandmother and I asked if she could come get me from Los Angeles," she said. "I was coming off of heroin and I was withdrawing really badly, and I said, 'I can't do this' … she picked me up in Los Angeles and I found out that my grandpa had been going to church and I asked if I could join him."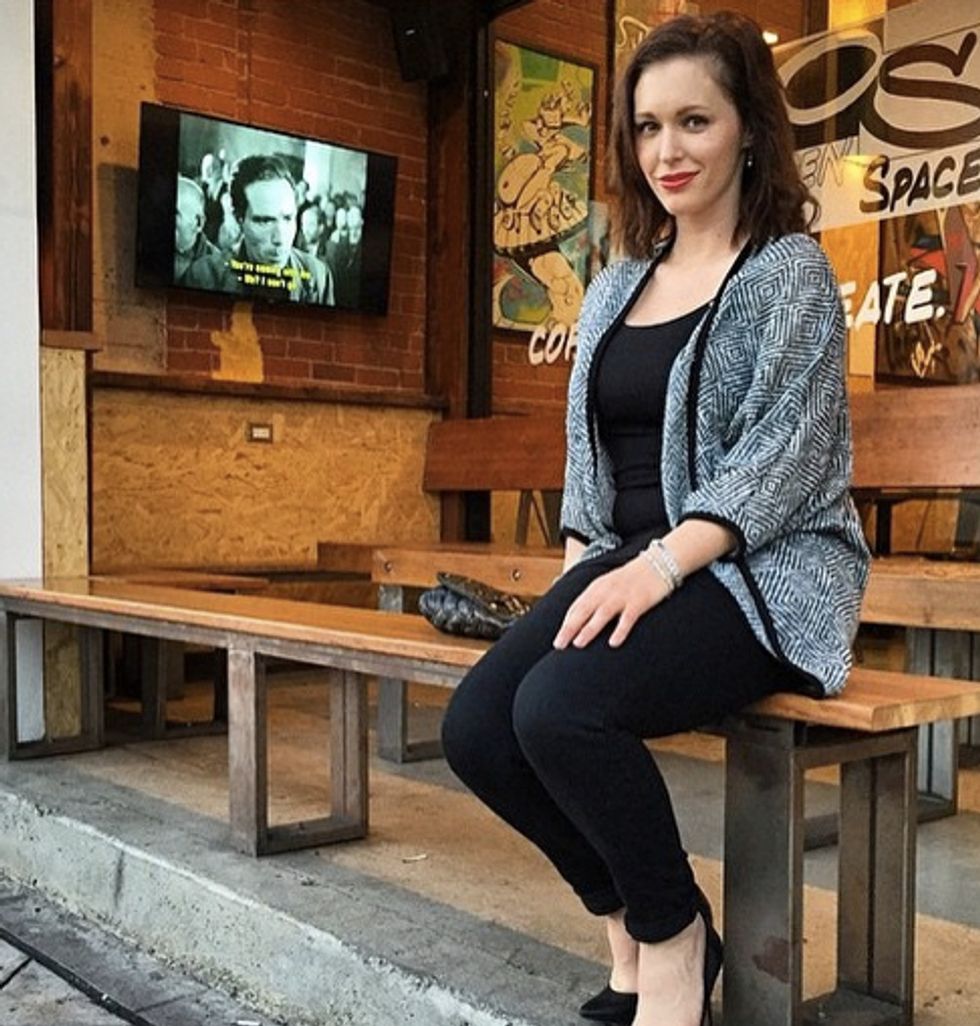 Brittni Ruiz (Image via Instagram/BrittniRuiz)
It was at church that Ruiz accepted Jesus Christ, but she didn't realize at the time what that would truly entail.
"I remember crying and praying this prayer. They gave me a Bible and I started reading Genesis and I remembered being amazed," she said. "I never knew any of that stuff."
That experience, though, didn't quite stick. She said she found herself getting back into the porn industry just six months later. She tried to hide her decision from her grandparents and family members, but she said that they very quickly realized what was happening. Meanwhile, the trauma continued.
At one point, Ruiz described seeing a motorcycle gang stab her boyfriend to death — an experience that left her scared for her life, while police hunted the killers down over the course of the next year.
Eventually, though, Ruiz said she found herself once again looking for an escape.
"The second time I decided to leave I was engaged to this pimp and I felt like a loser," she told TheBlaze. "I thought … 'This industry is disgusting.' I just didn't want to be in that industry anymore and so I saved up some money and I left the guy."
After getting an apartment, though, financial struggles abounded and she found herself faced with yet another porn offer from a big company. Pressed to find a way to pay the bills, she accepted it.
But as she prepared to travel to Las Vegas to shoot a sex scene, Ruiz said she felt God speaking to her.
"I remember hearing the voice of the holy spirit say, 'Bring your Bible,'" she said, noting that she listened and decided to bring with her the Bible she received while at church with her grandfather back in 2009.
Ruiz said she had a profound revelation as she read Revelation 2 aboard an airplane on her way to film the scene.
"It was speaking about this adulteress woman. [It said] God had given her plenty of opportunities to repent … and that God would cast her into hell and I was like, 'Oh my goodness. I'm the adulteress woman,'" she recalled. "'He's given me time to repent. What's my problem?'"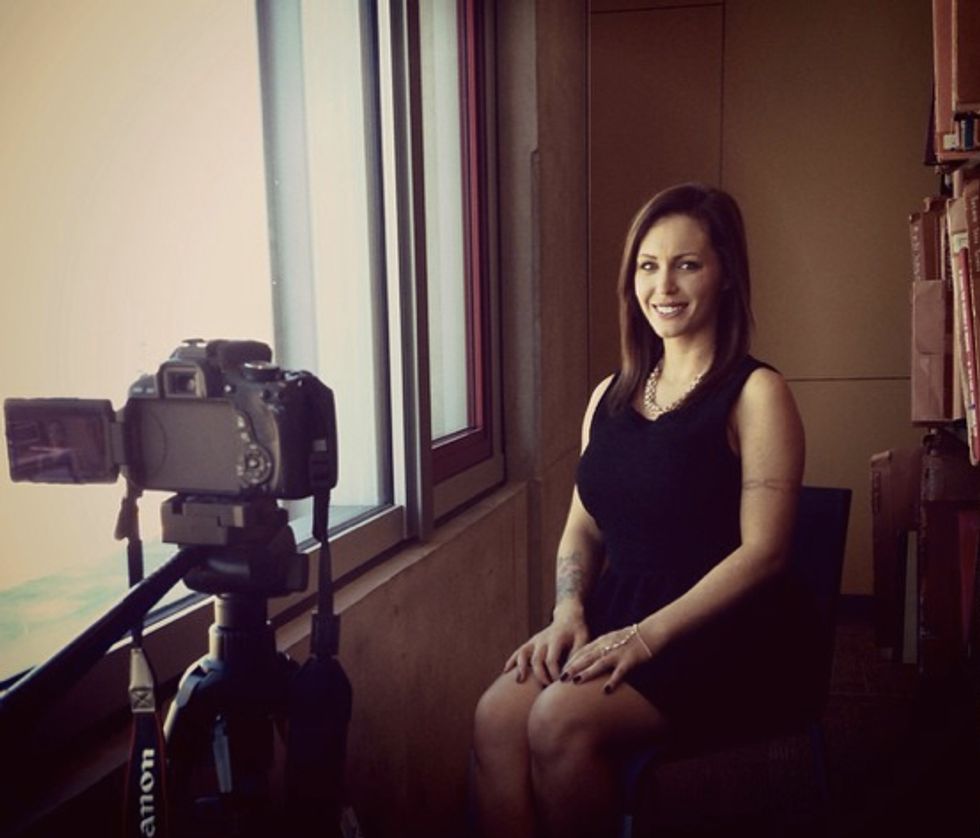 Brittni Ruiz (Image via Instagram/BrittniRuiz)
At that point, Ruiz said she felt she couldn't film the scene, but she had just $5 to her name and her rent was due. Conflicted, she proceeded to do the job, but when she returned home, she began truly searching for God and started attending a local church.
"After I filmed that scene I thought, 'There's no looking back,'" she said, turning away from the life she had known for nearly a decade. "I got super involved in the church very quickly. I love Jesus and I'm all for him. I want to do everything according to his word."
After leaving the porn industry behind in December 2012, Ruiz committed to purity and stopped dating for a year in an effort to devote herself to God. After that, she forged a friendship with a man who leads the young adults ministry at her church and the two are now dating.
"He is truly the most loving, most honoring, most respectable man I've ever met in my life," she said, noting that she hopes that marriage and a family are in her future.
In the end, Ruiz said that her life has changed and that her eyes have been opened.
"I've learned so much. My life before Jesus — it was treacherous. The sad thing is, I didn't know it was treacherous," she said. "I didn't know what joy was, what peace was — I didn't know how to be happy."
We'll leave you with a 2013 video of Ruiz explaining her journey below: