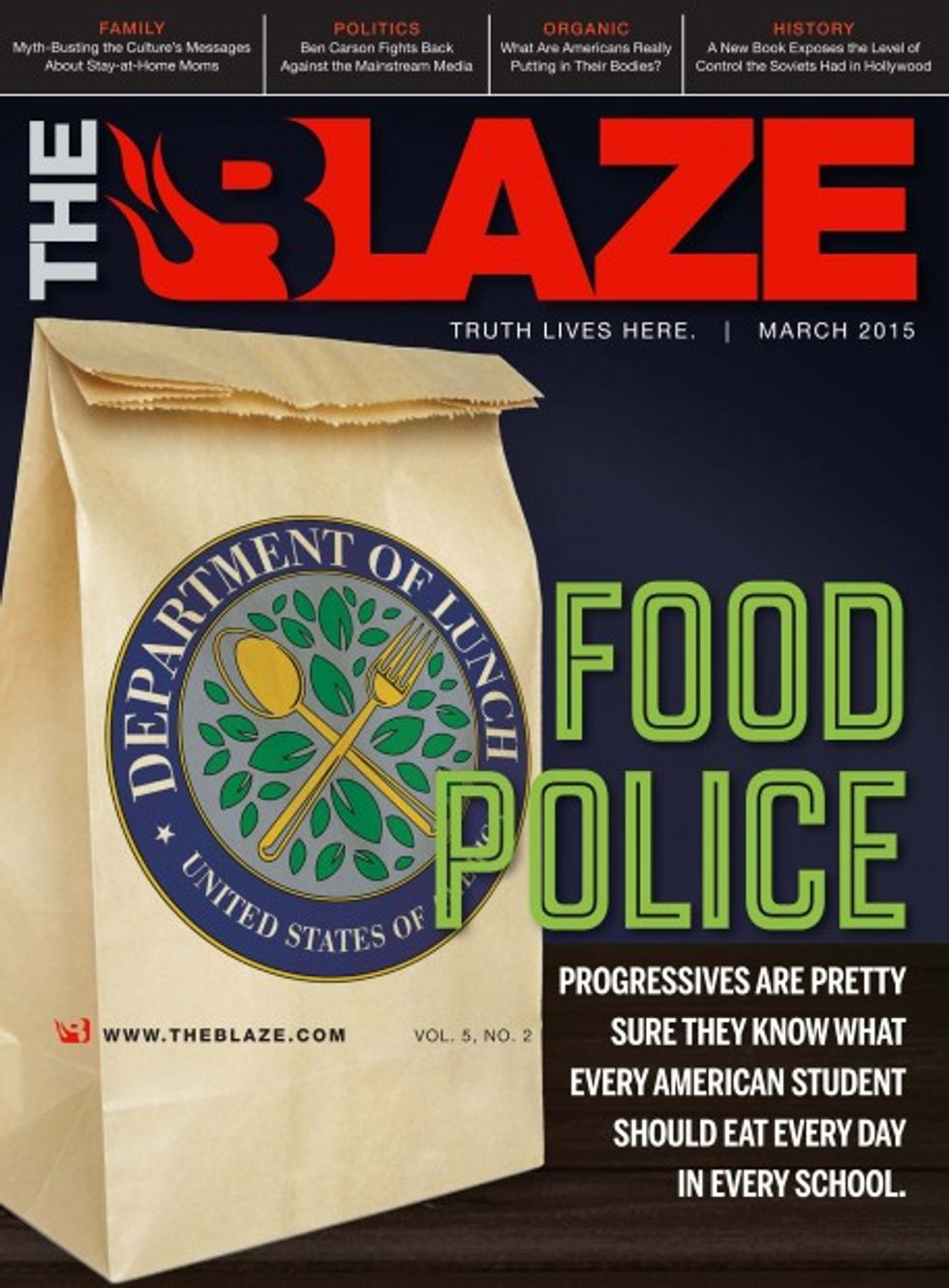 Michelle Obama and her ilk have created their own food police. They think they know what's best for all American students' diets. The government's increased involvement in what kids eat hasn't made things better.
In fact, things are worse. Students are leaving school lunch lines in droves. A black market for snack foods has been created in schools across the country.
And the things the government is trying to "fix" aren't improving either—though the number of students getting free lunches is way up.
What can we do about it?
Plus, Steven Crowder takes a look at the health food hype in America. What are you really putting in your body? If you're relying on what the government is saying, you're in for a surprise.
And you don't want to miss an exclusive excerpt from a new book that reveals just how right the House Un-American Activities Committee was about the level of control the Soviets had in Hollywood.
Subscribe to TheBlaze Magazine today and get this issue FREE.
Follow Chris Field (@ChrisMField) on Twitter