Sen. Ted Cruz (R-Texas) is demanding to know if the Department of Homeland Security is following a court injunction by delaying the implementation of President Barack Obama's executive action on immigration, after DHS and President Barack Obama hinted that officials might still be working on the program behind the scenes.
"Your comments and the president's comments raise serious questions about the administration's intent to comply with the law and abide by the most basic rules of our American system of government," Cruz wrote in a letter to DHS Secretary Jeh Johnson.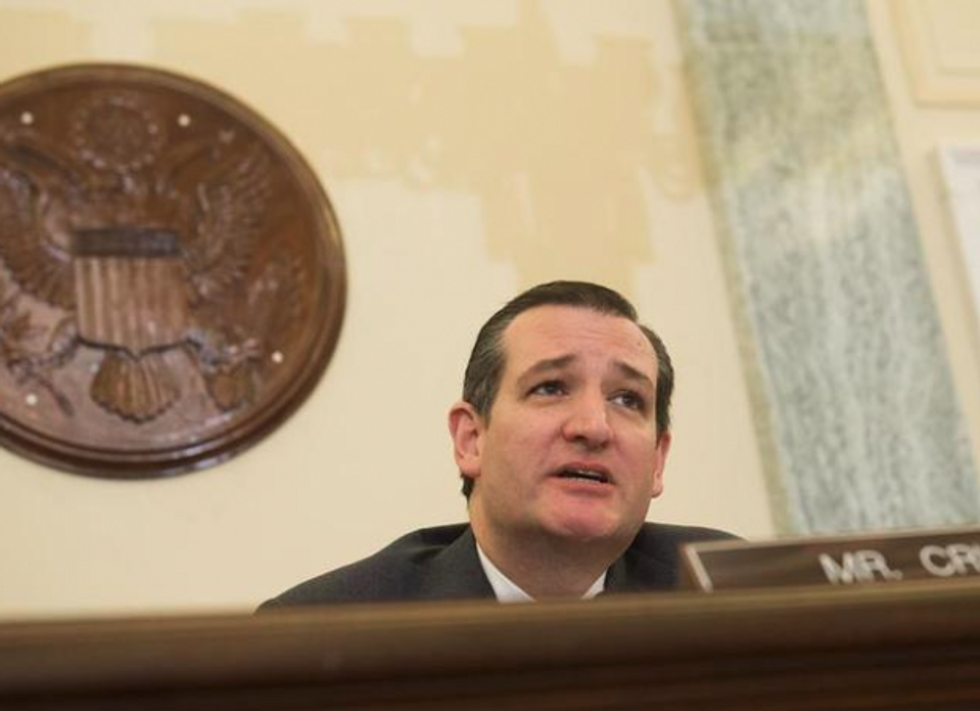 Sen. Ted Cruz (R-Texas) wants to know if DHS is violating a court order that stopped it from implementing President Barack Obama's immigration plan. Image: SAUL LOEB/AFP/Getty Images
Last week, a federal court in Texas ordered an injunction on two key parts of Obama's plan that could allow millions of illegal immigrants to win new legal protection and work in the United States. DHS said in response that it would put a hold on the program.
But Cruz pointed out that Johnson said DHS "will be prepared to implement" the program once the court fight is over. Cruz said Obama made a similar comment that DHS "will continue in the planning" of the program so DHS is "ready to go" once the court case ends.
Cruz said this ongoing work is "entirely unacceptable" and amounts to a violation of a court order.
"Violating an unambiguous federal court order by defying its instructions to cease and desist a particular activity would represent a significant breach of your authority, and would be an escalation in abuse of our separation of powers," he wrote. "For a president and his cabinet to telegraph intent to violate a federal court order requires additional scrutiny from Congress."
Cruz asked Johnson to explain exactly what procedures DHS will continue to implement, what sources of funding it will use, and how this ongoing work doesn't violate the court's order to stop implementing "any and all aspects or phases" of the immigration program.
Cruz asked DHS to reply by Friday. Read his letter here: