A CBS affiliate in Boston is reporting that MIT professor Jonathan Gruber, who many Democrats praised as an architect of Obamacare until he was caught talking about the "stupidity of the American voter," was fired from his position as a member of the Massachusetts Health Connector Board.
According to WBZ radio, Massachusetts Gov. Charlie Baker (R) fired Gruber along with three other members of the board were appointed by former Gov. Deval Patrick (D). Gruber was first appointed to the board by former Gov. Mitt Romney (R), and was reappointed by Patrick.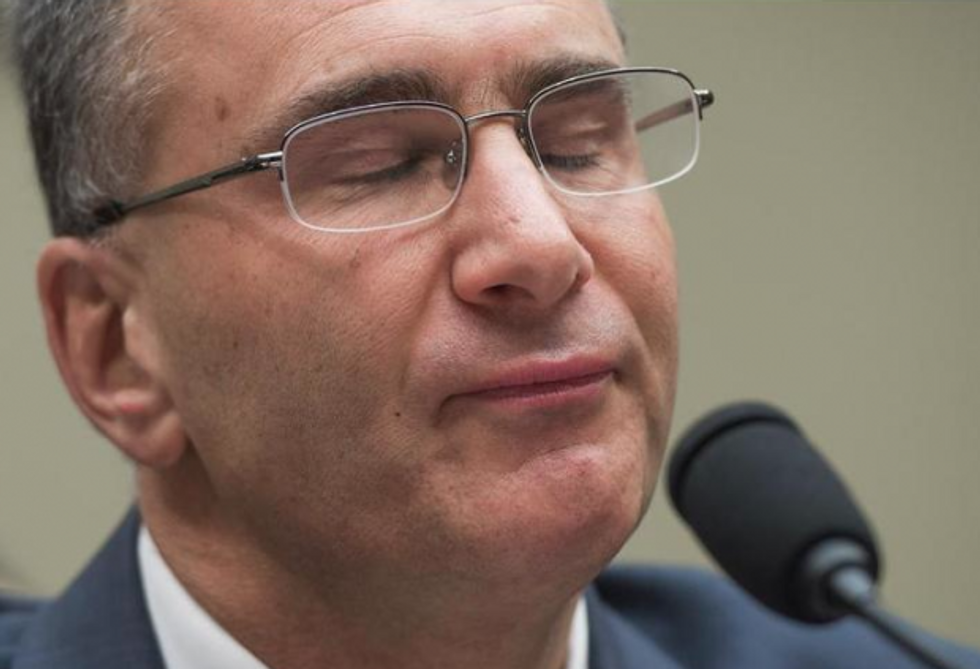 MIT professor Jonathan Gruber was fired from his job as a member of Massachusetts' Health Connector board. Image: SAUL LOEB/AFP/Getty Images
WBZ said the move bill let Baker's own appointees control the board. The board is the state-run health insurance marketplace that helps residents buy health insurance — Gruber consulted on that state-run system, and then later on Obamacare.
Gruber was the subject of intense congressional oversight last year, after several videos surfaced that showed him bragging about his role in passing Obamacare. He famously said the law had to be written in a sort of code to hide the fact that it would force healthy people to pay for the health insurance of the sick, and said it passed thanks to the "stupidity of the American voter."
This week, a state auditor for Vermont released a report indicating that Gruber may have overcharged that state for his consulting work on a health care system. That auditor referred his findings to Vermont's attorney general.
In December, Gruber apologized for his various remarks at a House Oversight and Government Reform Committee hearing.
"I sincerely apologize for conjecturing with a tone of expertise and for doing so in such a disparaging fashion," he said. "It is never appropriate to try to make oneself seem more important or smarter by demeaning others. I knew better. I know better. I am embarrassed, and I am sorry."