It's the kind of highway traffic accident you expect to end with the worst outcome possible.
Ohio State Highway Patrol posted a dashcam clip on its Facebook page Tuesday showing a black SUV hitting another vehicle, skidding across several lanes and the driver getting ejected on a Cleveland highway as his SUV slammed into the right guardrail.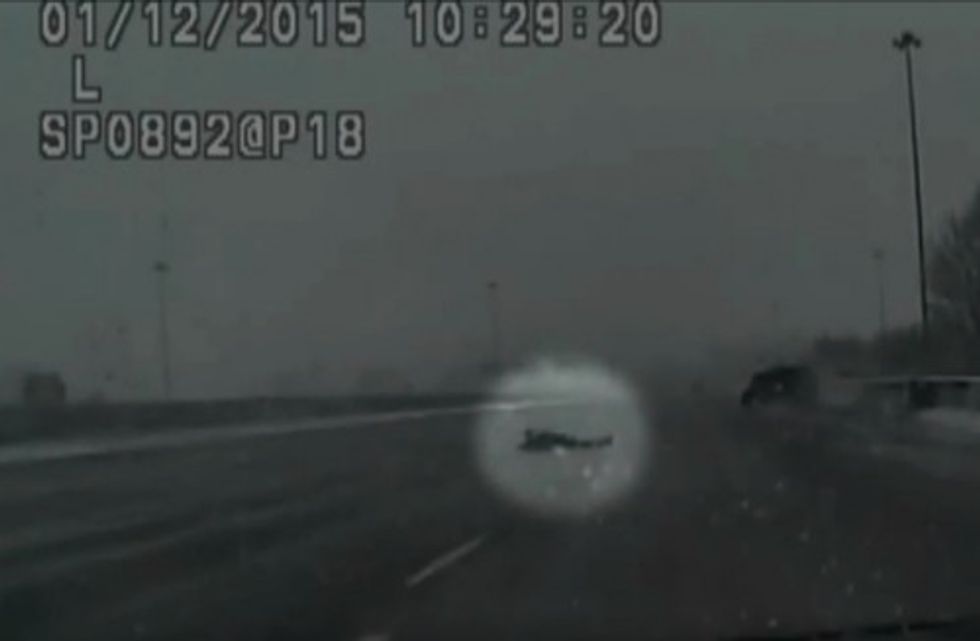 Image source: YouTube
But after the driver slid on the asphalt and came to a stop — right in front of a state trooper's bumper — something happened that a highway patrol official called "miraculous."
As another vehicle whizzed past him to the left, the dazed driver got up...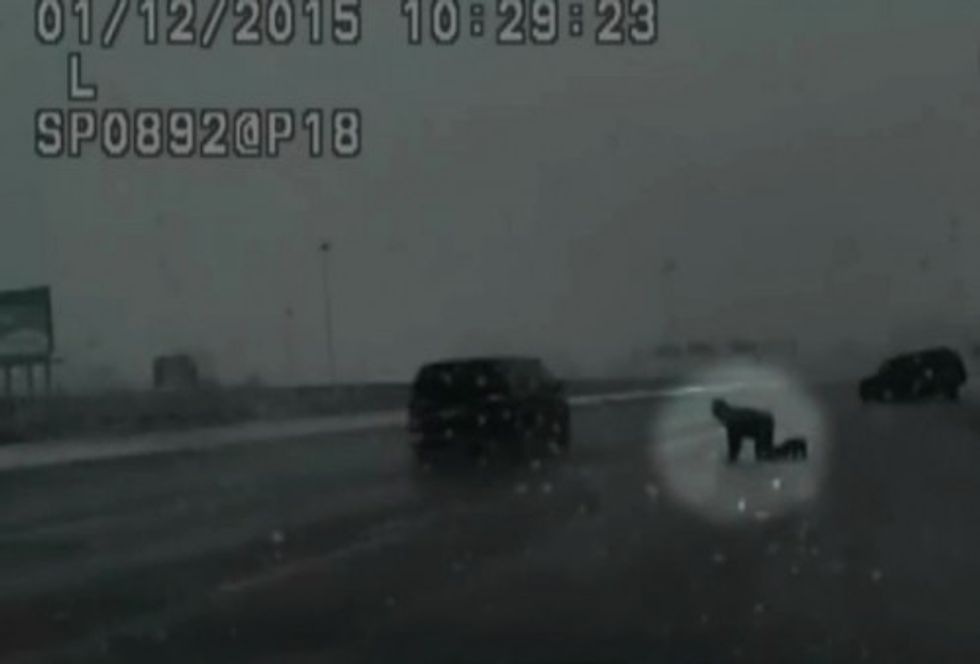 Image source: YouTube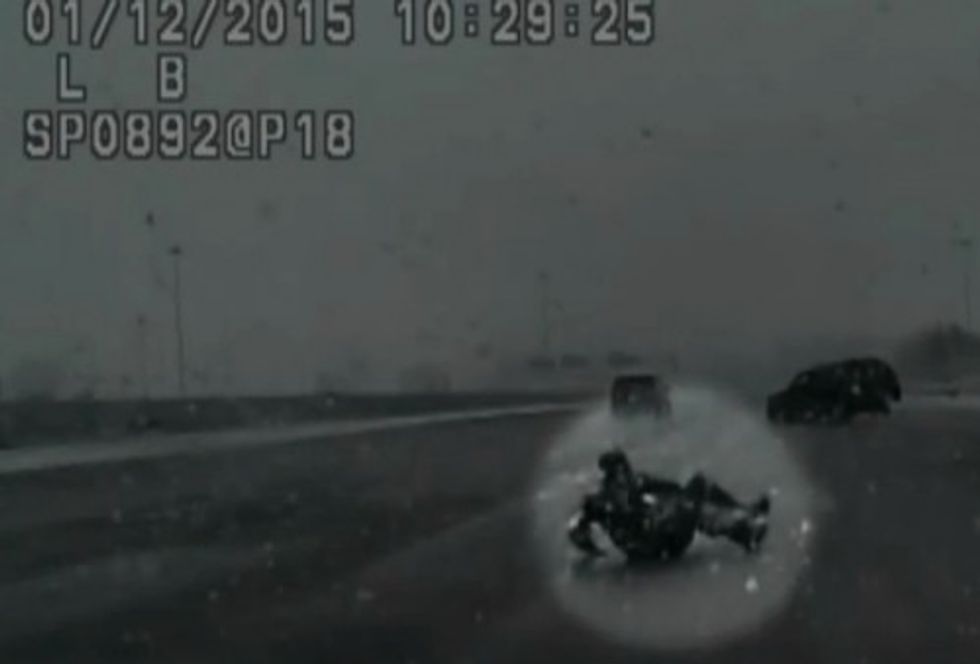 Image source: YouTube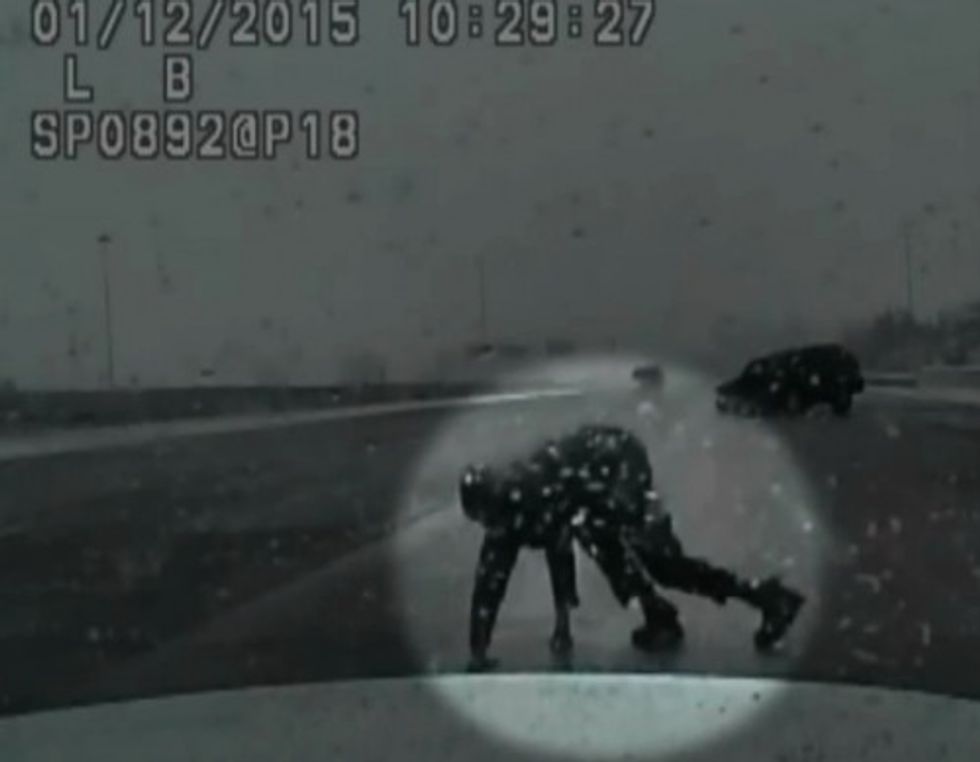 Image source: YouTube
...and stumbled to highway shoulder.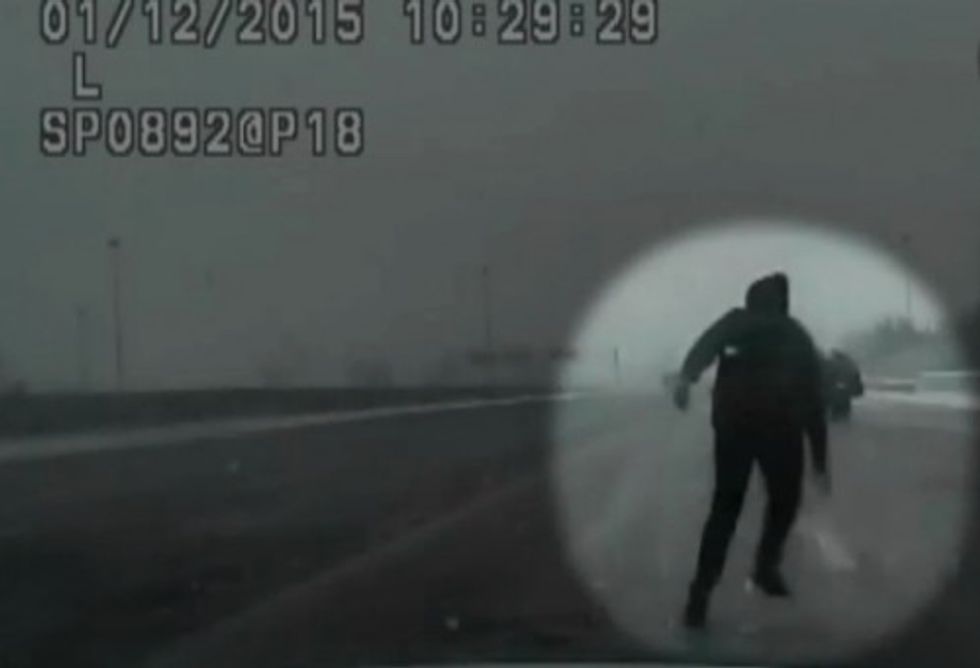 Image source: YouTube
"That's a blessing from God," one man who viewed the clip told WJW-TV. "He was not supposed to get up."
Here's dashcam clip; the accident occurred at about the 30-second mark:
Sgt. Adam Doles of the highway patrol agreed, adding to the station that the driver in the January crash was "extremely lucky it was a state trooper there who was paying attention" and prevented traffic from hitting him.
The driver was not wearing a seatbelt and was cited for the accident, state troopers confirmed.
In addition the driver, in his 20s, told WJW he doesn't remember the accident or getting ejected — just sliding in his SUV then coming to on the asphalt and getting out of the way of traffic.
—
Follow Dave Urbanski (@DaveVUrbanski) on Twitter